It's hard not to hear the cowbell beats of 21st-century disco without first connecting to the foursome that are Horse Meat Disco's Luke Howard, James Hillard, Severino Panzetta and Jim Stanton. A world-charming quartet who have brought disco back to the masses courtesy of their sixteen years of infamous parties, headline sets, Rinse FM shows and legendary crate-digging Strut Record compilations, Horse Meat Disco have just released their debut artist album Love And Dancing on Glitterbox Records, an album as spectacular as the LGBTQI+ community they are proud to serve.
DJ, 1BTN radio presenter and lifelong disco addict Kate Wildblood caught up with Luke and James to talk all things disco, from lo-fi to life-enhancing, celebrate the collaborative class this much-needed disco lesson teaches us all in 2020, and the power of release.
Kate: Love And Dancing is a celebration of the roots of disco – the gay, black and Hispanic roots of disco. But it is also a nod to the future of disco. How did you achieve such a glorious mix of both?
Luke: Good question! I think we were keen not to make a pastiche sound of what disco-style music can be. We wanted it to sound modern but we also wanted to do our take on the different types of disco that we like – hi-energy, boogie, sleaze, lo-fi disco, Philly, punk-funk etc.
James: I guess it's a combination of our influences being deep in the roots of disco and subsequent subgenres and the parameters of modern music-making. We tried as much as possible to not rely on samples and to create something original.
'The whole process has always been about collaborations.'
Kate: Disco has always been a community thing, people of all creeds, genders and sexualities brought together by a cowbell infused groove. The incredible collaborations on Love And Dancing bring home that feeling of community. How did they come about?
Luke: The whole album is a collaboration and our producer Luke Solomon was the key to getting all the extra elements together. Without Luke Solomon, no Love And Dancing! He introduced us to Amy Douglas and what she did for us on the album was a perfect match, things really got going when she wrote our single Let's Go Dancing, it was like a call to arms that drove us to make the album. He hooked us up with Kathy Sledge (we still pinch ourselves that we have created music with one of the most gracious and talented people we know), Fiourious, Phenomenal Hand Clap Band, Hadiya George and Fi McCluskey. We were keen to work with Xavier who is a friend from New York. Roy (ROY INC.) is part of our London HMD family and without him writing lyrics for Waiting For You To Call which was the first track Luke Solomon produced for us from the original demo that we did with Darren Morris, probably none of this would have happened. James and I met N'Dea Davenport in Tokyo and hung out – she had seen us DJing on Channel 4's House Party and said she'd really liked what we were doing so we got in touch and asked if she'd collaborate, which was a dream come true! She is a huge talent as a writer and singer. Doug Hiller is a friend of ours from the US who wrote the lyrics to Burn when it was in the demo stage and we made sure that his song finally got finished. So the whole process has always been about collaborations. We wouldn't have an album without all the people involved that helped make it happen.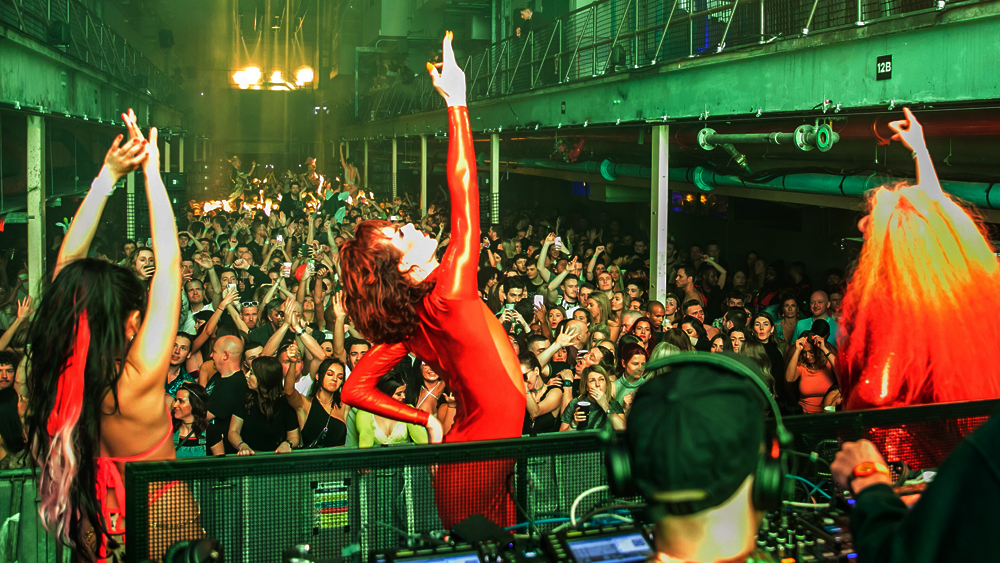 Kate: Give Me All Your Love gives us all the Italo Hi-Energy a girl could need (Sylvester would be proud!). How important was it to reflect the genre that has made the queer dancefloor sweat so much over the years?
Luke: We were really lucky to get Fiorious on the album and I was so happy with his song as I really wanted a hi-energy type track. I really love the lyrics that he wrote as I think they are describing a joyous type of sexual intimacy. That type of joy and sexual energy was very much part of gay clubs before the AIDS crisis of the 80s and 90s. I think gay men internalised a lot of shame and fear around sex because of HIV & AIDS so having something that's positive – a man singing to another man and expressing themselves like that - is really important.
Kate: How has it been releasing an album during a pandemic?
Luke: Obviously, we would have been touring all summer if Covid wasn't happening and it would have been wonderful to see people dancing to the music we made, but hopefully, people have been dancing to the album at home and absorbing the message. When things go back to normal it will obviously be a relief to be able to share the love and the dancing once again.
James: Well, it's the first album we've made so we don't have anything to compare it to but it is hard not to be able to go out and play these tunes in clubs and see people's reactions in real-time. However people are hungry for entertainment and escapism in these times so perhaps it's not as bad as one would think. Time will tell I guess but one thing is for sure we're all gagging to get back to the dancefloors!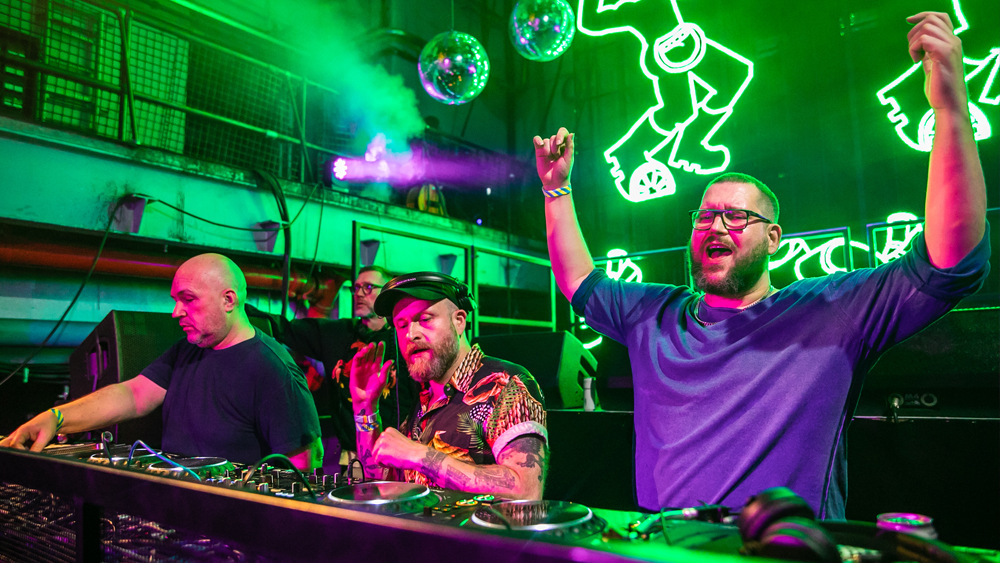 Kate: Your club night Horse Meat Disco is the stuff of legends – from whispered late night tales to Block 9 Glastonbury royalty and viral 2020 lockdown memes. How does one capture that in an album?
James: I think it's virtually impossible to capture any club night in any other way than being there. How many club scenes in movies make you squirm for instance?! What we tried to do was to put together an album that flowed like one of the nights. A trip across the disco spectrum in all its metronomic glory is one thing but committing the vibe to vinyl is going to take some more leaps in human ingenuity to achieve that.
Luke: We tried to think about the programming of the album as a start to finish night out or DJ set. We begin with the imperative Let's Go Dancing and we build up with tempos and a mixture of styles that peak with the faster tracks until we are ready to go Home (and the day after we are Waiting For You To Call!).
'Release it, don't give up hope and keep on dancing!'
Kate: Finally what message to the people did you want the listener to walk away after spending some time with Love and Dancing?
Luke: Release it, don't give up hope and keep on dancing! I really believe that dancing is good for one's mental health, so even if clubs are closed try and get up and move your body. I used to have a friend who always used to shout, release it girl! when he was dancing in a club as a way of saying let it all go, lose yourself and I think it's a good mantra still. Release it!
Horse Meat Disco's Love And Dancing is out now on Glitterbox Recordings.
Photo Credits: Jake Davis/Mark Desmond