This September will see the great and the good of the videogame music industry descending on London's Southbank for the third consecutive Game Music Connect.
Taking place on 15 September, the conference, co-founded by composers John Broomhall and
James Hannigan
, is a one-day hub for the sector to discuss the current challenges and opportunities facing the industry. Highlights from this year's event include a keynote from Chuck Doud, director Of Music for Sony Computer Entertainment America (SCEA) Worldwide Studios a special guest appearance from
Batman
videogame series composer/audio director Nick Arundel.
Here John and James tell us why they set up the event and some of their top tips for composers looking to break into the sector...

When did you first start composing for the screen?John:
  When I first joined the videogames industry in the nineties. I was fortunate to secure a rare position as UK in-house composer at Microprose Software - then a hugely successful American PC game developer and publisher, subsequently taken over by various companies. By the time I left to go freelance, I was European head of audio for Infogrames/Atari.
James:
I started doing bits and pieces for my local TV studio around the age of 20 then got heavily involved in library music - useful in getting regular income when starting out. I set out to work in TV and film but the games just kept on coming. After a few freelance projects (including a doomed one for John over at Microprose!) I became in-house composer at Electronic Arts UK, going freelance again after a few years.
What was your big break and some of the highlights in your screen composing careers?John:
 I guess my big break was the Microprose job following a lengthy pitching process. That led directly to working on some chart-topping iconic PC classics like
X-COM
, Geoff Crammond's
Grand Prix
and
Transport Tycoon
. But working freelance over the last years is slightly different. As an audio director, I certainly felt it was a big break to take the helm of the music/audio production for the
American Idol
videogame - as was getting to work on
Guitar Hero
and latterly,
Forza Motorsport 5
composition. It was a very special moment to drive through the gates of George Lucas's Skywalker Ranch to stay on-site, recording strings on that amazing scoring stage with Leslie Ann Jones for a whole week thanks to Turn 10 Studios. I consider myself very fortunate to have had these extraordinary opportunities.
James:
The job at EA was a milestone for me but so was leaving when things shifted towards freelance composers. In-house at EA I got to work on interesting stuff like
Privateer: The Darkening
, a hybrid of film and game featuring Clive Owen and Christopher Walken no less, and a few EA Sports titles in the FIFA and F1 range. But after leaving I went on to some of the later Theme Park games, and built relationships with studios like Digital Anvil and Elixir Studios, scoring ambitious titles like Chris Roberts'
Freelancer
and the BAFTA-nominated
Republic
and
Evil Genius
, my first two fully orchestral - and fully adaptive - game scores. After that, there was
Harry Potter
, some Command and Conquer and 'The Lord of the Rings' games, titles like
Cloudy With a Chance of Meatballs
,
Dead Space 3
and so on.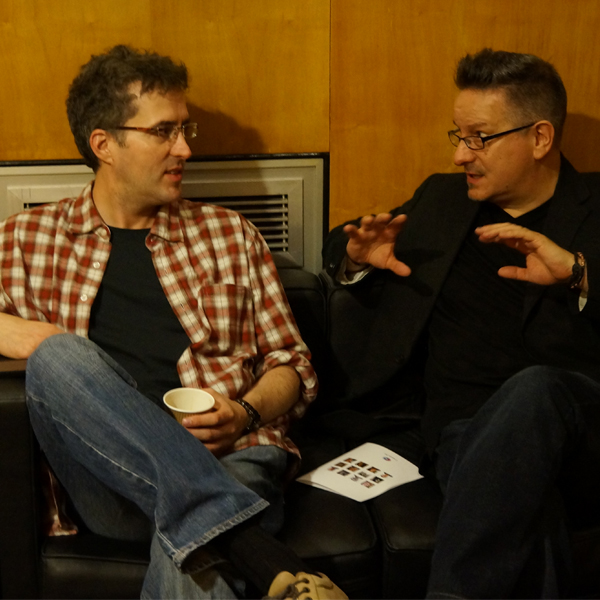 Could you explain how the creative process works for you? John:
It's a combination of discussion with the team, absorbing game design documents and game briefs and taking inspiration from pre-production artwork and pre-vis videos. This informs early prototyping work to establish the right style and palette. But every project is different.
James:
You look at the materials and you start thinking about an approach and means of production. And, depending on how much free reign you're given, you might even have a say in the function of music as well. Sometimes instead of getting asked, 'should this area have combat music?' you're told, 'write some combat music to go here', and that can be frustrating. In film, it's quite accepted that part of the job is to work out why and where music is needed - to put a stamp on a production - not just to write music. I firmly believe you get the best out of composers when giving them some say over the meaning they embed in their own works. So, ideally, the creative process for me is getting to establish what dimension music can add to a game that isn't already present without it.
Why did you decide to co-found Game Music Connect? James:
 It seemed like there was no specific forum, especially in Europe, where we could discuss the kind of issues that interest us with the art form of game music. Both of us have seen games music develop from sound chip to symphony. The standard of composition and production we hear in some of today's videogames is absolutely superb.
John:
 We felt like the whole world of videogames music and the extraordinary talent behind it should be celebrated and explored - and we found there was a real appetite from other people who shared the same interest and passion. With some trepidation, we put together our first event and it was a great success, as was 'year two'.
Who are you most looking forward to hearing speak at this year's event?John:
 We're immensely grateful to our fantastic sponsors, especially Sony PlayStation, COOL Music and Spitfire Audio, who've enabled us to bring together a dazzling array of speakers/sessions - a keynote from the Director of Music for Sony Computer Entertainment America, who supervises the scores of epic titles like
Uncharted
and
The Last of Us; Beep: Big in Japan
will see film-maker Karen Collins pre-viewing footage of her interviews with Japanese game music royalty in a world exclusive; and this year's 'Bafta Interview' will feature the composer team and some key audio creatives behind Creative Assembly's runaway success (and Bafta award-winning)
Alien: Isolation
.
James:
Simon Ashby returns to expound on interactive music techniques and we explore the exciting new Virtual Reality (VR) realm - with two of Sony's Project Morpheus pioneers. Another unique offering is 'Creating Virtual Orchestras' featuring the team behind Spitfire Audio's awesome orchestral libraries talking about how they create their software instruments and how to get the most out of them. Meanwhile, Score to Studio is back for some unfinished business and we'll be joined by illustrious composer and audio director for the
Batman
videogame series, Nick Arundel, and eminent conductor and orchestrator for dozens of videogames and movies, Allan Wilson.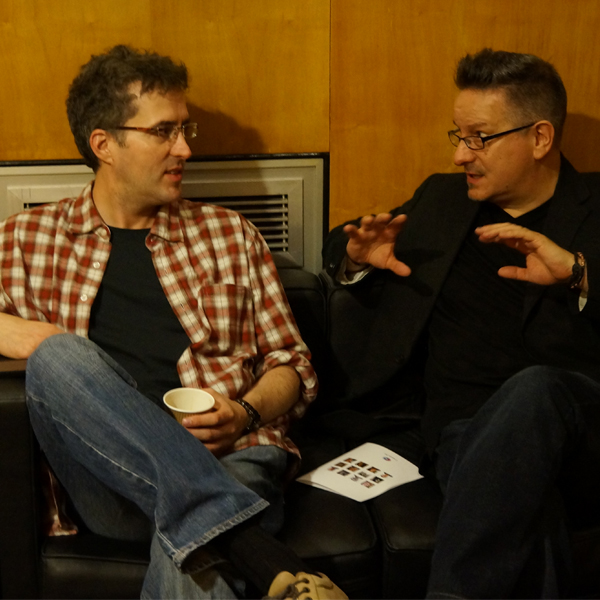 Which are the most exciting or innovative areas of the video game world for composers to get involved with?John:
 Aside from new technologies like VR where there's some very interesting discussion to be had about applying music in ultra-immersive interactive entertainment experiences, there's the fact that videogames can provide composers opportunities to record large amounts of bespoke live music. And there's the key differentiator of scoring videogames - the interactive nature of the medium - and what this requires from music creatives.
James:
As our VR session description says - over the last twenty years, rightly or wrongly, many videogame creators have sought to apply the grammar and function of film music to an interactive medium somewhat at odds with its linear cousin - with varying degrees of success. Games where the player is active protagonist in a 'real world' game-play scenario, yet is frequently relegated to passive viewer by cut scenes can be particularly thorny. What is music for; who is music for?  And now, the discomfort of linear music concepts which don't always sit well with interactive experiences is heightened in the brave new world of VR…
What are your top tips or words of advice for those composers looking to break into the world of video games?James:
You need to have a passion for screen music and understand the tools and techniques used - and I believe it's important to understand the challenges that scoring for a non-linear medium entails. While we can't promise you'll break into games as a result of attending, Games Music Connect is a unique opportunity in the UK for gaining genuine insights into the creativity, technology and business of scoring games.
Is the video game music industry in good health at the minute? What does the future of the video game sector look like for composers?John:
 Interactive entertainment keeps growing in popularity. Arguably that means more opportunities for composers, although just as you'd expect (and just like film) the big budget Skywalker Ranch high-end is rarefied. But there's a burgeoning 'indie game' market - many smaller scale productions for composers of all shapes and sizes to get involved in.  And with new technologies coming along and gaming now so ingrained in people's lives, I think we're in a good place for advancing music in games.
Find out how to
purchase discount tickets for the Game Music Connect conference
.
gamemusicconnect2015.com
Highlights from this year's event include a keynote from Chuck Doud, director Of Music for Sony Computer Entertainment America (SCEA) Worldwide Studios, The BAFTA Interview with the composers behind the award-winning
Alien Isolation
, insights from the core team at best of breed orchestral sample library creators Spitfire Audio, an exclusive appearance from Project Morpheus music pioneers discussing their cutting edge work on music for VR, and a special guest appearance from BATMAN videogame series composer/audio director Nick Arundel.