Floating Points, aka Sam Shepherd, is a British electronic producer whose acoustic roots are beginning to resurface.
Over a string of lucid releases through his own Eglo imprint, Sam has consistently explored the lines between house, jazz and techno to critical acclaim.
His inventive sound and tactile approach bridges the gap between the bedroom and the dancefloor, while his explosive DJ sets explore the outer fringes of rhythm and groove.
But Sam's first musical forays weren't always electronic. At school they took on a classical form, where he assembled an ensemble, mastered piano and learned how to arrange orchestras.
Now, following his graduation from bedroom studio to professional space, he says he's enjoying recording and playing acoustic-led music again, fusing their elements with his electronic wizardry.
We spoke to him recently about his new album
Elaenia,
due in November, and his recent trip to Morocco with James Holden to record their ace Marhaba EP with local Gnawa musicians
.(this interview forms part of our Awesome Africa feature in the latest issue of M magazine)
How did your Moroccan residency come about?
Through Will Martin and Camille Blake. They're a young couple who travelled around the country for a month or so. They went to a leila, which is a ceremonial performance of Gnawa music. They were really moved by it and thought it would be a great idea to get the musicians working with some electronic artists. They sent me an email with the idea.
What were your first thoughts?
At the time, I'd just submitted my PhD and was about to do my viva so I was losing my mind worrying about that. They were talking to James Holden too, so I called him up to ask what he thought. He said he'd do it if I did it – so we just did it!
The day after my PhD viva I was on a plane to Morocco to record with musicians that I really wasn't that familiar with. I had nothing planned either! James took a modular synth and I took the means to record – a set of microphones and other things.
Did you have a general idea about what you wanted to get out of it?
Kind of. James had lots of really interesting ideas. The easiest thing for an electronic musician would be to play something that was sequenced and have everyone else play along with it. That can be quite limiting, but it can also be quite nice.
James flipped that round by asking the Gnawa players to play the modular synth. They all had midi controllers, so they could tap out their rhythms on a little pad which triggered the sync.
These guys had never played to a click-track before so we recorded everything individually. People said it wasn't really in the spirit of things to be locked into a click-track – which I kind of agree with – but then it's a collaborative thing. Why not try things? I enjoy lots of quantised music, for example, techno. But I think I prefer unquantised music.
Did you feel out of your depth? Which musical skills did you have to draw on to make the collaboration work?
I had no idea of what to expect on a musical or personal level. This is a very interesting culture. We found it warm and friendly, and we all wanted to explore.

There were no plans beforehand and it all happened so quickly. Everything happened so naturally. We all worked together to get everything right for everyone. When I was recording my stuff, James was engineering, and vice versa. Every evening we would listen to what we recorded and think it was really cool!

Did you hear any similarities between the electronic music world that you come from and the Gnawa music you were listening to?
Some would think I'm associated with a dance music world that's quite repetitive. Gnawa music is highly repetitive, which is one shared element. Also, because of that repetition, it can be a transcendental experience to hear it live. What amazes me is that there a so few elements to it but it can be so powerful. I came back a day early because I had a residency at Plastic People. I cut some dub plates of some of the stuff we'd recorded and played them in London that night. Everyone went so crazy for it. It was really special. There was one 12-minute long track by Mohamed Kouyou where the first eight minutes were really slow and then it kicks off. It was one of the wildest moments I've ever had at the club. So Gnawa definitely belongs in that kind of world too, I think. I love the idea of recontextualising any old music in a club – because why not?

Collaboration is quite natural to most musicians - but how did you find cross-cultural collaboration?
There was a language barrier, but immediately it doesn't matter. There are all these social barriers which would normally mean that I wouldn't be talking to these guys on a day-to-day social basis. But music was the universal binding force when we were there and everything just made sense.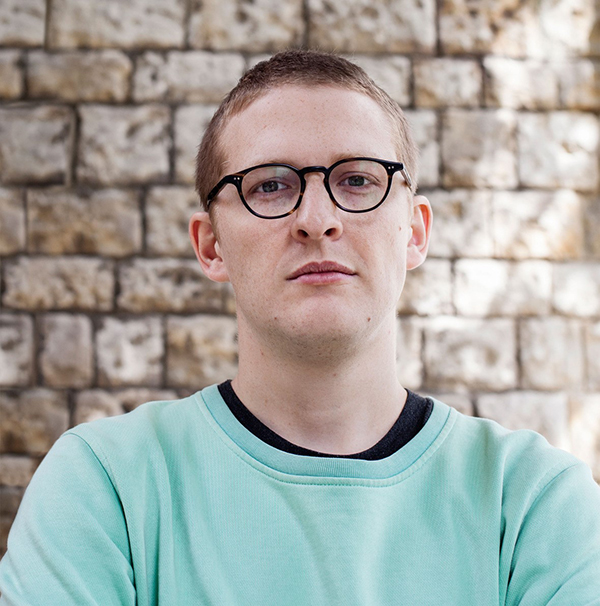 Technically, how did it all unfold?
It was interesting! For example, I played a click track to them, which I hear as 1-2-3-4. But for them, they hear it on the off-beat. Their sense of rhythm is so differently wired to us, they're incredibly groovy. It's the first time in my life that I've heard music and not been able to reduce it down to something academic. I understand how the rhythms would look if I wrote them down on a piece of paper, but it doesn't sound like that when they play it. There's some other groove that I can't put my finger on, and I can't understand it – but I love it. It was a big moment in my musical life to be that confused but still love it! It's a little unnerving because I thought I was losing my grip on music! It's certainly changed a lot for me.
So do you approach music differently now?
I definitely think it's made me work harder. Groove is not something that's academic – you can't just learn it. You need to have that feeling. It makes me wish I could be a bit groovier (laughs). Their instruments are not difficult to play but I'd play along with them and just not get it!
Your debut album is due soon – what are you planning around that?
The album comes out in November. I've started a new ensemble from scratch for some live shows. There are 11 of us on stage – four strings, clarinets, sax, double bass, trombone, flute, drums, bass guitar – and I'm playing the piano plus lots of electronics. It's basically the live show for the album. The album is much more of an orchestral thing.
PRS for Music Foundation
helped fund a bit of it. I set up a new label to do it called Pluto.
Luaka Bop
are going to release it in America.
I've got a tour in November with the whole band. It's crazy. There are 16 people travelling. It's quite a big undertaking - quite a big loss-maker!! The tour manager is doing an amazing job. She's always walking in with spreadsheets. It's all so new to me. Before, I used to be the sound engineer and front-of-house and everything. It was so stressful, but now it's great. I'm actually having fun when I'm playing.
You seem to be shifting back to acoustic instruments from electronics – is that the case?
I've had a studio near Old Street [London] for the past five years or so. It's a really nice space to record. I've always used real instruments but the first few records I put out were just me, alone in my bedroom. I didn't have the space or resources to record properly. Now I do have the resources I can record string sections and allsorts! I love those textures. It's not a conscious thing – just because I can, I am!
Elaenia
is released on 6 November. Sam's 11-piece orchestra embarks on a tour next month, kicking off at London's
Islington Assembly Hall on
17 November.
http://www.floatingpoints.co.uk/