Findlay Brown is a British singer-songwriter who mines deep into the depths of music past and present to inform his own unique sound.

From the Ethiopian rhythms of Mulatu Astatke to the winsome folk of Jackson C Frank, he's been embracing a dizzying array of influences for the last decade.

During that time he's built both a heady record collection and a unique African club night at New York venue Output called The Happy Show (together with Xander Ferreira).

Starting out in indie-pysch band Boedekka, alongside Barbarossa, Robert Jesse and Carl Alty, Findlay took flight as a soloist in 2007 with his sparse folk-tinged debut Separated by the Sea.

Second album Love Will Find You followed in 2010, and shortly after, Findlay decamped to New York.

Now inspired by a new horizon, together with a growing curiosity for new age music and shamanic rituals, he's back with a third solo album, Slow Light.

The set – his first release in five years - marks a promising return to form for the Yorkshire-born songwriter, while displaying a gentle experimentalism and lightness of touch.

Here we find out more about the making of the new record and learn about his five-year-long musical journey…

What's the inspiration behind your new record Slow Light?
It's taken five years for me to get it together, and that's part of the story in a way. It's been an emotional – almost spiritual – journey. I've been getting my health together and not partying so much. I quit drinking for two years and started meditating. I think that's been a big part of me finding a new way to make music. I don't think the outcome is that different, it's more the internal processes that have changed.

What prompted the change?
After the last record I was a bit like, 'What now? What do I want to write about? How do I feel about making music?' I'd lost my confidence. But with this latest record, as soon as I started making the demos, it started influencing my internal processes. What I was going through on my journey through life was influencing the music - and then making music was influencing my journey. Music is so important to me that it actually influenced how I felt about my life.

What were your biggest influences around then?
I was getting interested in a lot of esoteric literature and I started going to shamanic ceremonies. Some of that has crept in lyrically. But I think the main thing is that I tried to find peace with what I'm doing and I wanted to find an authentic voice. I had to say to myself, 'This is what I do and it's fine. It might not be as good as Sgt. Pepper but that's OK'.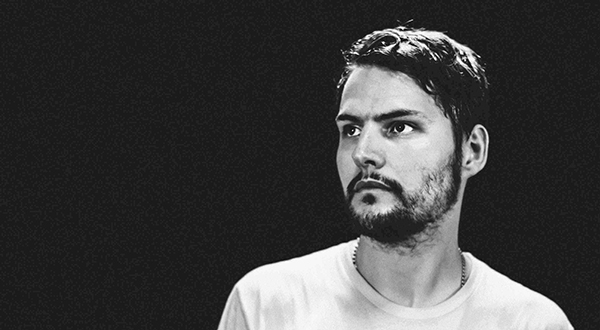 Was the music you were listening to changing as well?
I started tuning into the music I already knew in a different way. And I got drawn to more hypnotic, repetitive music. Minimalist artists started to really interest me, people like Philip Glass and Terry Riley. I didn't really know too much about them so I started looking deeper. All those guys were into Eastern philosophy. There were a lot of things that were starting to go full circle.
I've been listening to a lot more instrumental music that some people would call 'new age'. It's almost cool again! It's still got a really bad reputation but there's actually some amazing stuff. Over the last few months I've been making music that almost sounds like those meditation tracks you get on YouTube. You know, the ones that start: 'Sit back and relax…'
I think there's some cool places to explore with that stuff, but I think it's been so naff for so long. It's interesting that there's a movement now which references these things. I mean, if you listen to Kieran Hebden's new stuff, I think he's tapping into cosmic jazz and new age stuff.
James Holde
n, Caribou, they're all doing it.
Your solo songwriting roots seem to be in folk music – can you tell us how your relationship with folk has changed over the years?
Folk wasn't the first music I got into. I was more interested in sixties psychedelia and krautrock. That was the thing that hooked me in – taking LSD and listening to all that trippy stuff. I was in a band called Boedekka for a few years. We put out a couple of indie records which walked that line and were a little bit electronic too. We dressed up as wizards on stage. It was cool!
When that broke up I did my first solo album,
Separated by the Sea
, which was really influenced by my then girlfriend, now wife, who was living in Denmark at the time. I had been listening to lots of Jackson C. Frank, Fairport Convention, and other British and American folk artists from the sixties. A guy I was hanging round with at the time taught me the basic finger-picking style and I was hooked in by that. It was just the best thing ever. I had a few songs lying around and tried them all with this finger-picking thing. I realised that it lent itself to my melodies and I found it so easy to sing over that arpeggiated guitar style. It's been in the mix ever since, even on my second record.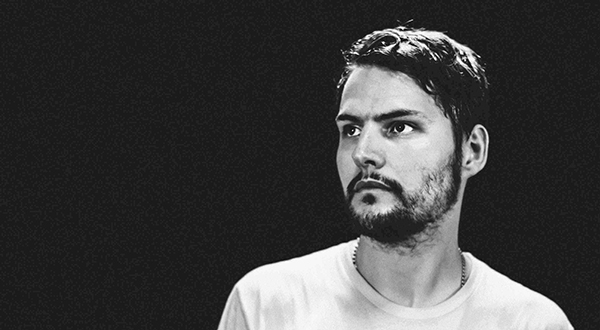 How about on the new record?
The folk thing is definitely back again. That was one of the things I realised I was quite good at. I had to accept that melodic, melancholic songs are what I do – and I should be happy about that. That will always be there now. I won't turn my back on that, not for this project.
How do your albums come about? Do you set out with a concept or is the process a bit more organic?
I think for me it's a bit of both. With this one in particular, I had huge expectations and really strong ideas about the production. Tobias Wilner, who I own a record label with, is a Danish producer in a band called Blue Foundation. I knew he had lots of connections with different musicians in a more alternative world and I wanted marimbas and clarinets on everything! I wanted it to be like Terry Riley or Harmonia. I also wanted it to sound like
Blade Runner
mixed in with all these things! I think I was a bit too ambitious and we ended up scrapping loads of the early stuff. Tobias wanted to hear more of my folky stuff. I'm really glad he steered me back to what I'm all about.
Slow Light is released through Findlay Brown and Tobias Wilner's DPC Records on 25 September 2015.
www.findlaybrown.com