DJ, producer, remixer, studio head, academic … Ewan Pearson may have started out as a university lecturer but it's his rewirings of dancefloors and productions that he's now notorious for.

This latter string to his bow has taken him into the studio with the likes of Tracy Thorn, the Rapture and most recently Ten Fé while his remixes have also demonstrated his innate understanding of how to move both heads and feet, enhanced by a stint living in dance mecca Berlin. Scalps have included the Chemical Brothers, Goldfrapp and Depeche Mode. If you don't know his music, it's a singular take on classic house and techno but with a warm pulse coursing through it.

Now balancing his music with full-time parenting, we caught up with Ewan to discover what makes for the perfect remix, his favourite pieces of studio gear and get his take on the election of Donald Trump…

What are your first musical memories?

I grew up with very music-keen parents so lots of my first musical memories are of records they owned: Rory Gallagher, Bonnie Raitt, Fairport Convention, Sonny Rollins, Joni Mitchell. Then I can remember taping things off Radio 1. I had a purple cassette with things like Abba's Mama Mia and Sailor's Glass of Champagne on.

Who or what inspired you to start writing and making your own music? 

Some combination of the BBC Radiophonic Workshop, Bruno from the Kids from Fame, Vince Clark and Howard Jones got me interested in synthesisers. I managed to build a small set-up based around an Atari ST, a Casio CZ-101 and started tinkering. Then when I was 16 acid house happened and I realised that suddenly instrumental music had become popular and I had a chance to make a record without having to sing on it or find someone else to produce.

What were your first clubbing experiences?

Once I learned to drive I started dragging school friends to clubs so I could hear the music that I'd begun to get really excited about, and though they weren't so fussed about the music, they were excited to go to a club. At college I met more like-minded people with decks and small collections of import 12's and we started heading off to places like Flying in London and Venus in Nottingham to go dancing.

What projects have been keeping you busy of late?

I just produced and mixed the new album from Jens Lekman, called Life Will See You Now for Secretly Canadian. I met him years ago after he sang on Tracey Thorn's Love and its Opposite. Out of the blue last year he said he had a new record ready to make and asked me to work on it. It's the first time he hasn't produced himself but he just let me get on with things. It's a great collection of songs and there's some more disco and dancefloor stuff which is a departure for him. Then there's the debut album from Ten Fé which we did a while ago now but has just come out. I'm looking after my baby daughter for a bit now my wife is back at work full-time, but I've managed a little run of remixes - Georgia Ruth, Languages, Formation for Warner Brothers and a remix of the new Depeche Mode single.

Your remix of Freeform Five's Perspex Sex is one of my personal favourites – could you explain a little about how it came about? It's a killer...


Thank you. I was asked to do it by Classic Records. It was just when there were a lot of Gigolo and more electro influenced records becoming popular again. A lot of them weren't great dance records though so I wanted to try and make one that still could be classed as house. It very nearly didn't come out because Derrick Carter (who was also one of Classic's owner-directors) didn't like how much I'd pushed his spoken vocal and made it the centre of the remix. Luckily for me a lot of people really liked it and talked him round. Otherwise I might not be answering these questions right now.

What do you think needs to be in place for a remix to work and be successful?

I like remixes which build on the original and do enough to make it work in a club rather than ride roughshod over it completely - but that does mean that you have to be quite careful about what you say yes to. So I've said 'no' to many many people because I couldn't hear a way to make it work that would please everyone. I think those calls are a big part of how I built my career as a remixer. A lot of artists really liked the fact that they could hear their original in some way still there and treated sympathetically. I still love remixing and although industry economics make it trickier now I think it's an art form at the same time as being a marketing tool. Some of my favourites I've done have been for the likes of Goldfrapp, Cortney Tidwell, The Chemical Brothers, Jessie Ware.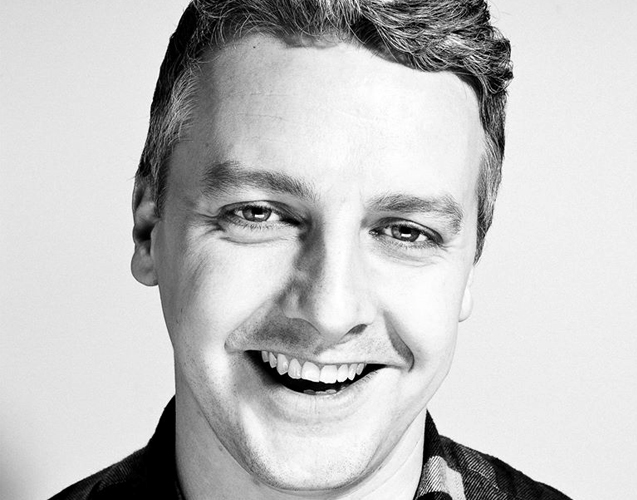 What musical releases are you most proud to have worked on? And why?
Tracey Thorn's album
Love and its Opposite
I'm really proud to have produced. It's just an amazing collection of songs that will last a very long time I think. To be the first person to hear them sung is an enormous privilege. Plus she's a hoot and really enjoys the studio so it's a lot of fun. M83's
Saturdays = Youth
I co-produced and that's been a really influential record as it turns out. Both Jagwar Ma albums a lot of which I mixed and also played a few bits on - I just love them and Jono Ma is a close friend now and so super-talented - I just help out wherever I'm needed with those - it's definitely a labour of love.
Who are your current favourite artists?
I loved Cass McCombs last record
Mangy Love
, anything that Jenn Wasner of Wye Oak / Flock of Dimes does, a band called Pumarosa made a single last year called
Cecile
which I played to death, Katelyn Aurelia Smith whose a modular synth genius. I'm kind of surprised at how much I love lots of the Lemon Twigs record - I am a massive sucker for big seventies harmonies though. I love lots of the Lucius record for that same reason, and in that mode have been revisiting the Linda Ronstadt records I heard my folks play as a kid like
Heart Like A Wheel
.
What tips have you got for producers to make the most out of the studio?
I'm usually overawed with how good people sound out of the gate now - the power of software compared to the fairly crude set-up that I had to make my first records means that the quality level is much higher, much sooner. That said it's ideas that matter and the fact that the bar has been raised makes it a lot harder for people to get noticed so I'm glad I had the start that I did.
Do you have a favourite piece of studio kit?
My AMS 1580-S delay maybe? It's nearly 40 years old but it sounds incredible and is always really inspiring. I love plug-ins but there's nothing that sounds like it. And I have a few things for adding colour - tube compressors and limiters, a Chandler mixer and EQ. If I'm largely recording and mixing myself then they always get used. If it's going on to someone else or bouncing between people then things may stay in the box for convenience. But I like having a hybrid set-up and I wouldn't give it up.
2016 has been full to the brim with political change and upheaval – how do you feel about these goings on? And does this have an impact on the way you make your music?
2016 was a year of cognitive dissonance - simultaneously feeling personally as happy as I've ever been, married with two little daughters but at the same time feeling bleaker about politics and the future than I thought possible. Brexit and Trump within a few months of one another seem like some very appalling joke - and I think most of the people that voted for them will suffer like the rest of us. They just feel like acts of crazy self-harm. Brexit is particularly awful - I've always thought of myself as European as much as British. I used to live in Berlin and I met my wife there so my life would have been very different without freedom of movement. I can't believe people want to give this amazing privilege up. How it will affect work directly I don't know - it will make travelling for work much more of a pain in the arse and it's already driving up the price of studio equipment, a computer etc. massively. It means I'm having to be a bit more careful with budgeting until we see how things shake out.
ewanpearson.com
Listen to one of Ewan's most recent remixes, the brilliant
Sleep Stream
by Languages...