BBC Radio 3's New Generation Artists scheme (NGAs) supports musicians to reach the next stage of their careers.
This year it celebrates 20 years of bringing new talent to listeners across the UK through Radio 3 broadcasts and events.
Since the NGAs launch 20 years ago, the initiative has included artists who have now gone on to forge internationally renowned careers including Steven Osborne, Lisa Batiashvili, Alban Gerhardt, Natalie Clein and Christopher Maltman, who were the inaugural NGAs in 2000.
The intervening years have seen the NGAs welcome a host of emerging talent that have all benefitted from the platform the scheme provides.
The latest iteration of the programme welcomes six new artists, some of whom will be performing at the Big Chamber Weekend at Snape this Saturday and Sunday.
We caught up with Emma to find out how she got involved with the NGAs, how they support new talent and what her hopes are for the scheme's future…
How long have you been involved with BBC Radio 3's New Generation Artists Scheme and how did your involvement come about?
I think I produced my first NGA session about 15 years ago. It was a recording of Mozart's Kegelstatt Trio with clarinettist Martin Frost, viola player Antoine Tamestit and pianist Cedric Tiberghien — so not a bad line-up! I remember very clearly thinking what a huge privilege it was to spend the day in the recording studio with musicians of that calibre — and so much fun too. It was the start of a long and very happy chapter in my working life.
How has the scheme evolved over two decades?
The scheme was set up by BBC Radio 3 as part of its broader aim of providing a platform for new talent, offering audiences access to brilliant performances and the chance to follow the progress of some of the world's most exciting young musicians at the start of their international careers. My predecessor, Adam Gatehouse had the honour of launching it in 1999, nurturing and supporting these young people through a whole raft of recording and broadcast opportunities.
In essence, very little has changed — our aim is still the same — but I suppose what my colleague Peter Thresh and I have tried to expand in recent years is the range of performance opportunities for the NGAs, in addition to the studio work. The scheme is one of the real jewels in Radio 3's crown, and of course we want our listeners to have the chance to see them live as well as hear them on the radio!
So over the past few years, we've worked in partnership with some of the UK's most prestigious venues and festivals to take the NGAs all over the place — Snape Maltings in Suffolk, Bath Mozartfest, the gorgeous new concert hall at Royal Birmingham Conservatoire, Stratford-on-Avon, the Norfolk and Norwich Festival, Turner Sims in Southampton. Many of the artists are from overseas so it's not only a way of them seeing different parts of the UK, but also connecting with local audiences, and hopefully building some long-lasting relationships in the process.
The scheme is celebrating its 20th year — what do you think is the initiative's greatest achievement?
Well, the list of alumni reads a bit like a who's who of classical music which is a great achievement in itself! It's wonderful to see how many of the NGAs have gone on to have really fantastic careers, and there's something incredibly satisfying about the fact we're an ever-expanding family, many of whose members are heard very regularly on Radio 3. I think the thing I'm most proud of though, is the fact that no two NGAs have exactly the same experience on the scheme; we're able to tailor the offer very much to the individual's needs and ambitions, and that's a very special thing I think.
And how do you think the landscape has changed for musicians?
In some ways drastically, and others not at all. Of course you still have to have the raw talent, dedication, and determination to succeed — but nowadays you need to think about how to promote yourself too. The changing media landscape means that in one sense it's much easier to get yourself out there and heard — but at the same time harder to reach the right people, and harder to cut through. There's no doubt it's a really tough profession, which is why schemes like the NGAs are so important.
What have been your personal highlights?
It's no exaggeration to say that some of the happiest days of my working life have been spent in the recording studio with the NGAs! There's nothing quite as satisfying as working really closely with musicians as phenomenally talented as they are, gently steering them in the right direction and helping them give of their very best in what can be quite a pressurised situation!
Many of the NGAs I've worked with over the years haven't done very much recording at all before they turn up at our studios, and it's wonderful to watch them develop over their two years with us; they learn so much through the recording process, and of course we have a great team of hugely experienced sound engineers and producers to draw on.
The other thing that makes us all very happy is when friendships are forged between the NGAs. We encourage them to collaborate with each other as much as possible. Obviously, the degree to which it happens in practice depends on many different factors, but it's very satisfying when it works out! Alina Ibragimova and Cedric Tiberghien first met in the NGA recording studio, for example, and that was a musical partnership made in heaven.
More recently, we got viola player Eivind Ringstad, violinist Aleksey Semenenko, and Amatis Trio together at Snape Maltings a couple of years ago; they hit it off to such a degree they ended up performing together at last year's Edinburgh International Festival and have plans to do more. Our current pianist Elisabeth Brauss has done some beautiful recordings with cellist Anastasia Kobekina and I'd wager we'll hear more of that duo in years to come…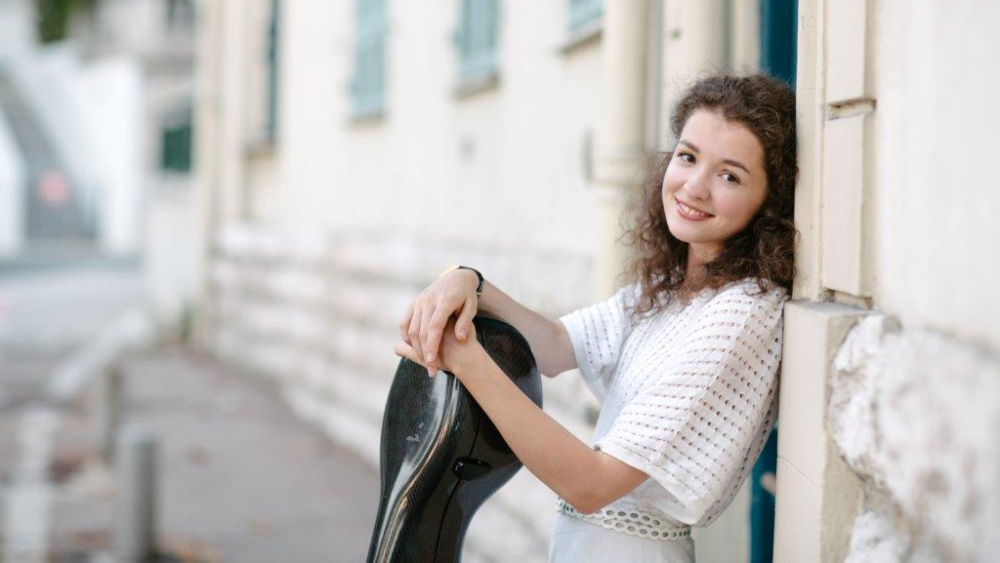 Can you tell us what the six musicians chosen for the latest iteration of the NGAs can expect?
We ask every NGA to come into the recording studio at least a couple of times a season. In addition to the studio work, all of them get a recital in our prestigious Radio 3 Lunchtime Concert series from Wigmore Hall, which is broadcast live to millions of listeners a week. We're blessed with no fewer than five world class orchestras at the BBC, and the ambition is for every NGA to work with every orchestra at some point in their two years on the scheme — either in the recording studio, or in concert.
We have a fund to commission new work for those NGAs who are interested in contemporary music and then there are the festival appearances, including at the BBC Proms for some. We're also very proud of our commitment to showcasing the work of women composers on Radio 3, and so it's very likely the NGAs will be called upon to make the first recordings of some really fantastic works that have never been heard before. One of our recent cellists, Andrei Ionita, made a beautiful recording a couple of years ago of the first Cello Sonata by Leokadiya Kashperova — and as I speak, my colleague Peter is editing the world premiere recording of her Cello Sonata No 2 by our current cellist Anastasia Kobekina!
Can you talk us through some of the scheme's success stories?
Well as I've said, the list of alumni reads a bit like a who's who of classical music. The very first cohort back in 1999 included the likes of Lisa Batiashvili, Paul Lewis, the Belcea Quartet… the bar was very high from the start and I think it's fair to say that's where it's remained for the last 20 years!
Just glancing down the list, we've had Alice Coote, Lawrence Power, Alison Balsom, Antoine Tamestit, Cedric Tiberghien, Alina Ibragimova, the Ebene Quartet, Allan Clayton, Ingrid Fliter, and that's just a few names from the first decade. More recent successes have included Igor Levit, Mark Simpson, Sean Shibe, Benjamin Grosvenor, Pavel Kolesnikov, Esther Yoo. It's very satisfying to see just how many of our NGAs have gone on to have really fantastic careers, and how many of them are heard regularly on Radio 3.
How important do you think this kind of programming, and schemes like the NGA, are to the health of emerging talent?
I don't think you can overestimate the importance of something like the NGA scheme. Of course there are lots of opportunities on offer for talented young musicians, but what we offer that's unique is the opportunity to be heard by our two million radio listeners.
What do you hope for the future of the NGAs?
What I hope for the future of the scheme in general is that we're still going strong in another 20 years' time! What I hope for the musicians themselves is that every one of them that passes through our doors leaves us after two years with some memorable musical experiences under their belt, feeling that they're part of the extended Radio 3 family for good, and knowing that we'll always be here to support them — whether that's through broadcast opportunities or simply some advice over a cup of tea. The scheme is really just the beginning of what we hope will be a lifelong relationship with the BBC.
The Big Chamber Weekend takes place at Snape Maltings. For more information and to purchase tickets, please visit snapemaltings.co.uk
You can find out more about the NGAs here