'It's a chore to make music on a computer and be accurate, to get it exactly on. You have to show the machine what you want, otherwise it will stiffen it up and take it's life away,' says producer and dub expert Dennis Bovell.
He should know - with over 40 years musical experience across a huge ocean of sound, Dennis is one of the UK's most respected and eccentric music makers.
Born in Barbados in the fifties, he moved to London and immersed himself in Jamaican culture and the soundsystem world. Dennis was soon drawn into a myriad cloud of reggae and dub, enjoying pop success with Janet Kay, helping coin the genre of Lover's Rock and collaborating with reggae poet Linton Kwesi Johnson.
Dennis also played a key role in the music scene of the early eighties, producing key albums for post-punk outfits the Slits and the Pop Group. He's still going strong, recently working on music from Rihanna,
Golden Teacher
and Joss Stone.
We caught up with the dubmaster on the phone to find out why we've got to keep ourselves and our music loose…
How did you first get into music?

It would have to be a song by the Drifters called
Sand In My Shoes
. I lived literally on a beach in Barbados - and as a youngster that song was funny as we'd often get sand in our shoes.
There was also a neighbour with a very loud hi-fi system who would pound out all the latest calypso songs by the Mighty Sparrow - the wit of that man, his clever lyrics and intricate music made my uncle decide he wanted to play in a band. This was instead of following the family tradition of musicians playing in the church or being involved in spiritual music. I went his way man - I caught the bug through him.
At what point did you realise music could be a way of life?
Well I decided I couldn't be at a job from 8.30 until 5.30, be there the day after that, the day after that. Then be an apprentice who was, after two years, doing the job that the skilled were doing but still receiving the apprentice wage.
I was thinking - well my little band is touring in pubs and clubs now - it's much more exciting. Even if we don't work for a week or two we could spend that time rehearsing and getting better. Look at bands like the Kinks or dare I say the Beatles or Small Faces. They were bands who inspired to think I'd try, make or break.
What was your way in?
By then, my band had been fortunate enough to be musicians alongside greats like Pat Kelly - he was one of the great British infiltrators of the pop charts with reggae back when Trojan were in their infancy.
Also to be gigging alongside the pioneers like Jimmy Cliff, learning craft and song structure. Then the UK was the place to tour, everyone was coming here, even the Jackson 5, vying for a piece of it. It gave us a real insight on how to throw it down in a reggae style. But then when we moved away from that and worked with Peter Tosh when he came through with Mick Jagger and their single,
Walk, and Don't Look Back
, plus touring with Ian Dury on the Sex and Drugs and Rock n Roll tour – it gave us a real insight into the music business. If I dare use those words.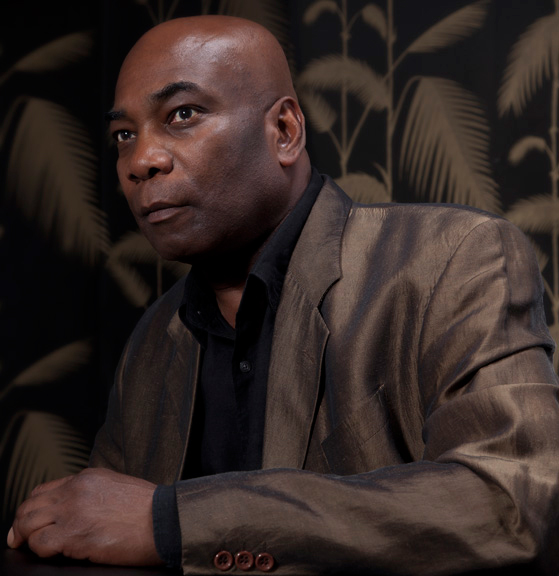 You wrote Silly Games for Janet Kay - did you think it was going be a hit?
Every song you write you want to be a hit. You write every song with a passion in the same way you raise every kid. Or if you're a gardener you plant every flower and water each one the same. If one of them gets bigger, you just appreciate it.
Silly Games
was at a moment when reggae had to take a turn, when the British crop of reggae was ripe. And that song happened to catch pop ears. The radio played it and it had that daring high note which girls would always try and go for. We got invited onto Top of the Pops - it was the moment.
You worked with the Slits and the Pop Group - how did you get involved with them?
Before I played reggae our band had a pop, rock, jazz and Tamla Motown lean to it. We played everything - Muddy Waters, Steve Winwood, Cat Stevens - all that - but it felt good to be invited by some youngsters who knew of my past to come and explore something with their new age style.
It was the first residential recording that I'd done where we lived, ate, drank and slept at the studio. We moved as a unit and I was in charge like an old sergeant major. I'd be in control and say - we move now, we eat now, we rest now, we don't play too long. Do it again I'm not satisfied with the tempo, organ or bit of guitar. I was the captain of the ship.
It was living, sleeping, breathing music altogether on a farm. We'd go to the studio, throw down an idea and do it - or wait to attack it a different point, like building houses you know.
Do you think that's why those albums are still so special?
Yeah there's a unity, uniformity about the Pop Group and Slits albums. Around the same time we made an album with Linton Kwesi Johnson. All those records were made back to back to each other with the same vibe.
Did you kind of suffer any creative burn out from that?
Nah man I flourished. I was buzzing. It was only when I tried to get a dub band together to go on tour - America, Japan, New Zealand, Mauritius, South Africa, Iceland, Europe – the whole globe – we went around the world - and that took a while. We touched everywhere with Linton and The Dub Band.
How has your attitude towards making music evolved?
I always love working that way - years ago when I worked with Edwyn Collins we were doing a similar kind of thing. Everyone knew the music - we just went to the studio and bashed it out.
But it's also a chore to work on a computer and be accurate to get it exactly on. You have to show the machine what you want otherwise the machine will stiffen it up real quick and take its life away.
What's keeping you busy?
At that minute, I'm working with Joss Stone - she's doing a new LP - it's cut but being mixed and I've been invited to mix some dubs. I wrote a couple of songs for the album – I loved her voice – she's on the nail when she's doing a bar. When I've been working with her, I go out of the room to get a cup of tea – it sounds like its Aretha Franklin in that room. Her voice is echoing through the house man.
I'm working on an acoustic solo LP with just me a guitar and some harmonies. At the same time I've also started a new show on Soho Radio.
Have you any tips for songwriters entering the studio?
Yeah get your story straight. Get it straight. And the feeling of it. Let the words help you get the emotion across, whatever that might be. Find the right words and let them hit the notes.
sohoradiolondon.com/member/dennis-bovell
Find Dennis on Facebook
Check out the Dennis Bovell re-wiring of Golden Teacher below...
Photo credit - Tim Schnetgoeke