David Lyttle is a Northern Irish songwriter, drummer, producer and record label boss who's as comfortable riffing on jazz as he is hip-hop or soul.

Since 2010 the musical cross-dresser has released three eclectic albums, with his latest, Faces, earning a MOBO Award nomination for its adventures in rap, R&B and low slung jazz.

The record also boasts an impressive roll-call of collaborators including hip-hop visionary Talib Kweli, Irish music star Duke Special and jazz icon Joe Lovano.

It was recorded in New York, London, Dublin and David's own country studio in County Armagh and has commanded international attention from Rolling Stone magazine in the US to Japanese radio giant J Wave.

BBC 6 Music's Laverne Laverne, RTÉ Radio 1's John Creedon and Jazz FM are among his fans closer to home.

Here, we spend some time with David to learn more about his miscellaneous musical cues and hear how his early experiences playing in the family folk band have shaped his sound…

You began your musical career aged four in The Lyttle Family Band – what did you learn from that early experience?
It taught me a lot about being a performer and got me very familiar with being on stage, though at the time I didn't know it. By the time I was a teenager I was very comfortable performing. One of my earliest memories is when one of my teachers was talking about jobs and earning money and told the class that I got paid for gigs. I was real star on the playground for a time.

How did that live performance experience influence the music you're making now?
I grew up being very open-minded, playing Irish traditional, American folk, classical, gospel and then, as a teenager, rock and reggae. I think that's the reason I'm not really a purist, at least in the sense of not being afraid to merge genres. I'm a purist in the sense that when I play jazz I want it to sound authentic and deep, and it's the same when I play hip-hop. That kind of attitude shouldn't get lost even if you're fusing styles.

When did you first get into jazz and soul, and who's influenced you along the way?
I got into jazz at 18. I heard it on TV in A Charlie Brown Christmas and just started checking more of it. Then I found out my uncle was a serious jazz collector. I was always into hip-hop and rap but because the internet hadn't kicked off yet I was really only checking out the mainstream artists. I was big into The Fugees and I remember really connecting with Janet Jackson's Got Till It's Gone at about 13. Q-Tip raps on that and he would become my favourite rapper years later. J Dilla produced it and he'd become my favourite producer. Joni Mitchell is sampled on it and again, years later, she'd become one of my favourite songwriters.

You're a songwriter, performer, drummer, producer and owner of a record label – which hat do you feel most comfortable wearing?
All those things are offshoots of being a performer so I'm most at home when I'm on stage at the drums. I enjoy it all though. I want to perform my own music so being a composer or songwriter is important. I know what I want my music to sound like so I produce all my own music. I set up my record label out of necessity but it's grown to be a great platform for my own music and a great way to be involved in other people's music.

What was the inspiration behind your most recent record, Faces?
It's just me trying to do something of my own with the music I like and with some of the people I respect. I wanted to create something interesting from all my influences and inspirations, right across genres. My previous album Interlude was mostly hip-hop and before that my debut album True Story was straight-up jazz. With Faces I tried to bring those worlds together, along with some others, whilst collaborating with some of my heroes, friends and family, but creating an overall album vibe rather than a compilation scenario.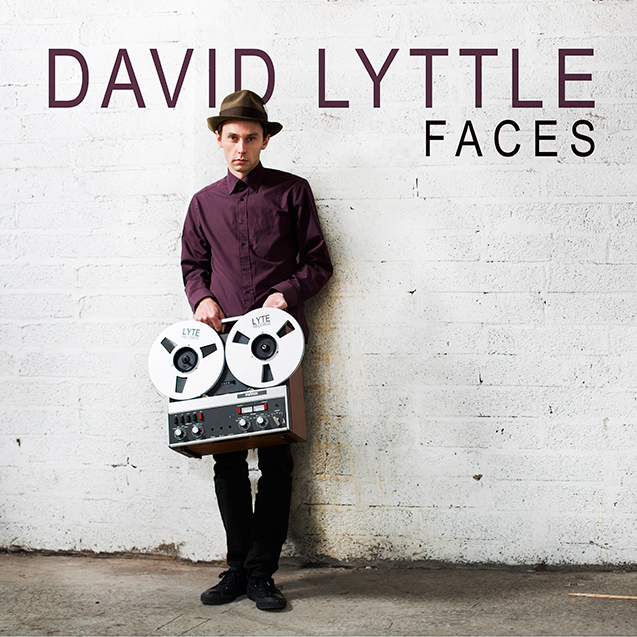 You worked with other musicians on the album – what do you get out of collaboration?
All the people I feature help me deliver an idea that I have. I don't sing a lot and I don't rap so collaborating with singers and rappers is a necessity if I want to go in that direction. All the instruments I play are more supporting instruments so I feature jazz soloists when I want that. The co-writes on 
Faces
 with the likes of Talib Kweli and Duke Special are something I've been aspiring to for years. Both are lyrical masters.
What did it feel like to receive a MOBO nomination for the record?
That was a big deal for me, coming from my background and still being based in Northern Ireland. It was a major boost. Something like a MOBO nomination is easy for the media to latch on to and the public to connect with. But it's also weird because overnight people who already know you start paying more attention and seem to respect you more, and the media is now calling 
you
, even though you're doing nothing different.
What's the local music scene like where you live?
Belfast, which is my closest city, is on the rise for sure. I'm getting towards the end of an artist-in-residence post at the MAC, one of the main arts complexes there. I've been working with Moving On Music, our main promoter of creative music, and the residency is all about bringing together up-and-coming jazz musicians. Though there are more up-and-comers than there have been before, the city still lacks the right kind of venues to sustain a regular scene.
What more can be done to support up-and-coming musicians and songwriters in your area?
Actually I think it's the mid-level artists who need the support. I've been doing this for 10 years and in the early days all I needed was to get really good and develop some initiative. When you're really hungry for it you develop extra skills and don't ever take anything for granted because you've worked so hard it. It's when you've established yourself that the big opportunities, which need real support, come along. I hear this more and more with artists who are out touring and onto their third or fourth album. In order to get to the next level a bigger investment is sometimes required and when you're doing it for a living most people can't afford to spent loads on bigger publicity or take risks with their touring.
David plays at the Crescent Arts Centre, Belfast, on 10 March and The Cube, Derby, on 11 March. For April tour dates, please see http://www.davidlyttle.com/