David Housden is one of the screen composer world's brightest new talents.

But it's purely by chance that he fell into the world of composition after being introduced to video game designer Mike Bithell. Their coupling has been great for the pair with their collaboration, Thomas was Alone, earning them a BAFTA nomination.

Their latest work is Volume, a sci-fi reimagining of the Robin Hood mythology starring award-winning actor Andy Serkis. It fuses medieval instrumentation with contemporary percussive beds and synths, post-rock type ambiences and cinematic grandeur. We quizzed David on this new game and what it takes to make it in the cut throat world of screen composers…

What are your first musical memories?

Playing the drums at our local church, when I was about two years old. I spent the majority of my early years begging for drum lessons and sulking at the fact I had to learn piano, until my parents finally caved and paid for drum lessons in high school. Funny that it's come full circle now!

When did you first start composing for the screen?

Relatively late. It wasn't until I was in my second year of university that I considered it as an option. I quickly started gearing every module I could towards it and haven't looked back since.

What was your big break in your screen composing career?

Thomas Was Alone really opened a lot of doors for me as a composer. It was my first full project and everything I've experienced since has been a direct result of the work I did there.

You collaborated with Mike Bithell on the BAFTA award-winning indie hit - how did the project come about?

It was actually by complete chance. I was studying music at university while playing guitar in a band and realised that screen composing was where my heart lay. I just so happened to meet a game designer at a gig and he agreed to try and sort out a future work placement for me. A few months later he called saying that there were none available but a colleague of his was making a project in his spare time that required music and would I be interested? I said yes, he put me in touch with his friend, who turned out to be Mike, and the project turned out to be Thomas Was Alone!

The creative process was incredibly relaxed. Mike had a day job and we had no one to answer to, it was literally just a case of working on it in our spare time, over a period of a year and a half. I'm convinced this played a big part in its success. Neither of us expected to make any money - we were just doing it to create an advert for our own abilities.

I think the real key was how well the writing, music and performance all complemented each other. These three elements were the crux of the game. If you took any one of them away, the other two would cease to have the same impact. That's what's resonated with people.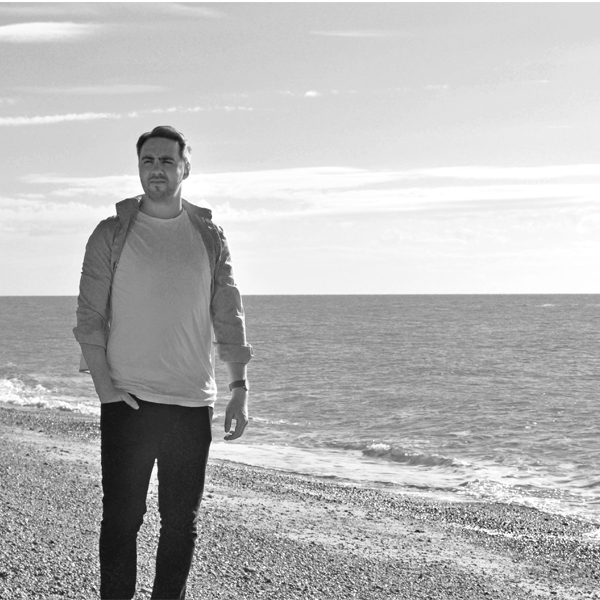 Volume is your current project – how did you get the job? And could you explain how you've worked on the score for this?
Well
Volume
is Mike's second project, he first mentioned it to me at the BAFTAs when we were nominated for
Thomas Was Alone
. So it was clear he wanted to keep our working relationship moving forwards.
I approached this in the same way I do when working on every score, I try to find a unique voice for the story.
Volume
required two distinct types of music, stealth/tension music for the general gameplay and then action sequences for when the players go into chase mode.
Rather than rewriting people's notions of these genres, I looked for ways I could be unique within them. To this end I decided to reinforce the fact it was a modern retelling of Robin Hood by playing with medieval-sounding instrumentation and mixing it with contemporary cinematic elements.
I also knew that the budget wasn't going to be there to record with a full orchestra, so instead I set about creating my own orchestra of found sounds. I spent a few weeks taking field recordings of ambiences, hits, and environmental noise anywhere from Sherwood Forest to an archery range in Colchester.
Which are the most exciting or innovative areas of the video game world for composers to get involved with?
There's a new genre which has been coined over this last year called triple indie. With the success of certain 'first wave' indie developers, they're able to be hugely ambitious with their follow-up titles. While they're not at the level of AAA developers (ie. having a studio with 100 members of staff and a multi-million pound budget) they're in a significantly better position than the majority of indie devs starting out, hence the term 'triple indie'.
This genuinely excites me because these developers have the funds and experience to create something incredible, yet they're unshackled by the stress and pressure of answering to a parent corporation. They get to realise their own creative vision without compromise.
What are your top tips for those composers looking to break into the world of video games?
Don't be put off by the overwhelming odds. They're not in your favour but the same is true of any creative career and that's certainly no reason to give up. Secondly, accept and acknowledge what the chances are and act accordingly. For example, is it sensible to spend £30,000+ studying something at university which doesn't require a degree and has a miniscule graduate employment rate? Could you achieve the same results by spending three years honing your craft and building working relationships while working a day job?
To stand a chance you need to write incredibly good music to broadcast standard and to build experience. How you get there is immaterial.
Is the video game music industry in good health at the minute?
Yes it's overtaken film as the highest grossing entertainment industry and it's amazing to see games being made with the same sort of budgets we see in films. Hollywood actors, writers and composers being cast in games is commonplace and the medium is gaining more respect as an art form every year. Because of this it's an incredibly saturated industry but the cream always rises.
What are the next projects you have lined up for the future?
I'm working on a new project with Mike which should be out next year. I'm also due to start work on a horror film next month, which is something I've always wanted to do! I also have an indie platformer called
Superstick
releasing on PS4 and Xbox One next year. I'm very much looking forward to 2016.
Watch the trailer for
Volume
below.
housdenmusic.com