Back when slabs of Detroit techno and Chicago house were nearly as tricky to come by as the illicit concoctions fuelling the dancefloors, Dave Cawley and Alex Knight were furnishing London with all the musical imports it needed to keep the clubs spinning.

From Blake Baxter to DJ Pierre, Underground Resistance to DJ Funk, their FatCat Records HQ, underneath a skate shop in London's Covent Garden, was the only place in the capital to bag a piece of the action.

A hub for British producers hungry for inspiration, the shop, and its tastemakers Dave and Alex, helped spawn a new wave of electronica very different from its American roots.

Soon after closing up, the pair launched the FatCat label, shining a light on electronics more suited to the after-party, with crossover artists To Rococco Rot, Matmos and Fridge establishing their brand.

From there, FatCat grew into an expansive imprint, home to some of British indie's most eclectic singer-songwriters and pastoral bands including Frightened Rabbit, Vashti Bunyan and The Twilight Sad.

Now Dave and Alex are returning to their clubby roots, launching a new label of functional 12s to get down to. Branded FCR, they've been unearthing some of the very best new names in house, two-step and wonky electronics.

Their first release lands next week (22 September) – a rich slice of classic Chicago tinged house from rising producer Cottam, with another half-dozen records already on the slate.

With this in mind, we sit down with Dave to get the skinny on his plans and learn how the vinyl resurgence has breathed new life into two of the UK's most celebrated tastemakers…

What's the thinking behind FCR?

Myself and Alex both have a shared love of dance music and club culture. We come from that background originally – it was the thing that brought us together when we were teenagers. Of course, when we opened the shop, it's what we sold primarily. But when we started the FatCat label we didn't want to be pigeonholed into one particular sound and style. We'd done the whole clubby electronic thing. Not that it was over for us, just that we wanted investigate bands for a while.


How did things change for you around then?

Well, I stopped buying club records a long time ago. And it's one of those things that, if you haven't got your eye on it, it moves at such a quick speed. You really have to be in it, you know?

Both myself and Alex started buying more records again from various places like Phonica, Vinyl Underground, Juno and Rub-A-Dub. We started feeling that we wanted to do something that would follow the narrative of club music. We wanted to be focussed and not go off on tangents. We're not going to suddenly release an ambient electronic record on FCR! That's just not going to happen. It's going to be all about up-tempo club tracks from various genres.

What have you got in store?

That's the thing, already we've got five or six or seven releases planned, and they are typical FatCat in that they're all over the shop! The one thing that keeps them together is that everything is over 115/120 BPM. That's the narrative.

We've got some vocal club tracks coming. As we've gone on, vocalists have become a big thing for us, especially with all our FatCat-signed bands. I love strong vocals.

We've got some two-step garage stuff coming, with vocals over the top, which people, probably won't think is very FatCat. People think of Detroit, or Chicago or underground house, but we've got some changes coming! I'm really excited about it.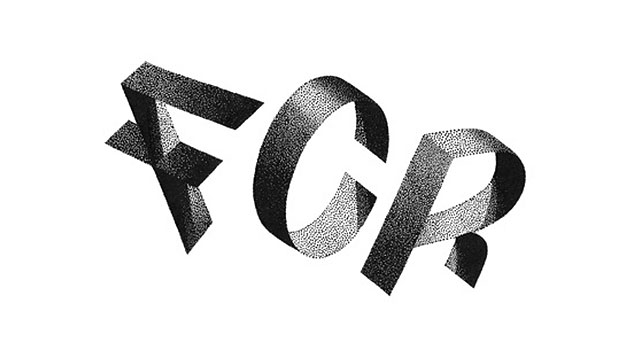 Cottam's I Can't Carry On is going to be your first release. Why that one?
I think because it's the one you would most expect from FatCat if you had visited the shop all those years ago. It's got a real Chicago vibe - it sounds like an old Chicago house track. It's long and driving, you've got a fat bassline going on in it.
Has the resurgence in vinyl influenced your decision to start pressing club-orientated 12s again?
Definitely. We've always loved vinyl. It's amazing how much stuff is coming out now. I don't have all the old records from the shop anymore, but some of these hard-to-find 12-inches are all coming back out again. If you hang around long enough it all comes back, which is amazing because there's a new audience for it. I'm so pleased that vinyl's back.
What do you make of club culture at the moment?
The biggest thing I've noticed is how massive it is. Seeing people like Richie Hawtin that we knew 25 years ago on the front of
Mixmag
being hailed as a superstar DJ, makes me think, 'My god
,
Richie Hawtin, how have you got from there to there?'
It's huge, it's a global music now. Whereas when we started, of course it was going on within different countries but they were all really small scenes. We were connecting up with guys in Berlin or Detroit or Chicago and it felt very underground. Now, it's just massive everywhere. I think it's wonderful. For me, it's always been about the sharing of music.
So, has the function of electronic music changed?
We were incredibly blessed and lucky to have been a part of what I call the first wave of British electronica. We started out listening to all this stuff from Detroit and Chicago. Then there was a whole wave of British artists that started to make music that didn't fall within a club remit. The beats were off, or slowed down, or it was ambient - yet there was definitely a nod to what was going in those US cities.
I really gravitated towards that music, and I found it very exciting. I hadn't heard anything like that before, so I was lucky to be around with Aphex Twin and Black Dog and B12. As a shop, we were there at the right time, in the right place with the right set of ears. It's been amazing to see how electronic music has progressed since then.
Who have you come across in the process of putting FCR together who you're really excited about?
Cottam, although has had music out before. DJJ from Wales is a brand-new signing. He's never been heard of. We've got E&D who are from Brighton, we've got Astate and Connector Kid. They are a set producers from Brighton as well.
Ali Burger from Detroit isn't really that well known. We were lucky, we had a Mall Grab remix and he was suddenly on the front cover of Mixmag the other day.
What's keeping you busy for the rest of the year?
There's a lot going on. We're focussing on establishing the label. A lot of the work really is touching base with lots of different people and trying to re-establish contacts. I find it really exciting. We've got plans to run a club night too…
What about the releases?
We're going to put seven or eight records out in quick succession. There is going to be one every six to eight weeks, just to see how it goes down. Then we'll look at doing some small parties for 200 or 300 people. Maybe one in London, maybe one Brighton every couple of months. We've just started a radio programme down here in Brighton, on 1 Brighton FM, where we are going to be playing a lot of music.
When will you feel you've made a mark as FCR?
I don't know. With a record label, it's almost like you've got to put out at least 20 releases before you have any idea of where you're going and what you are doing. It's all about the long game.
https://www.fat-cat.co.uk/releases/label/fcr