The road to songwriting success is littered with artists who've had the wind knocked out of their sails by a bad business experience. But for electronic whizz Marc Nguyen Tan (aka Colder), it's only made him stronger.

Following the demise of Trevor Jackson's Output record label in 2007, Marc says his contract was passed on to a consortium of investors and, restricted by a fractious relationship, he was unable, and unwilling, to release music as Colder.

During that time he wrote off his third album, the follow-up to 2005's excellent Heat and 2002's ace debut Again, returning to his first love, graphic design.

The resulting 10-year hiatus also saw Marc work as an art director, before he was tempted to take on a technical role at his friend's recording studio in Paris.

Being around music again drew him back into the process. He's now back with a new album, which was written, recorded and produced in under three weeks.

Fuelled by a rediscovered excitement for music-making, Marc's been exploring new techniques, analogue equipment and hardware instruments that've helped to feed his murky, motorik sounds.

A few weeks ago, the taster track Turn Your Back surfaced, proving his keen sense of mood and melody remains intact. Follow-up single Midnight Fever, which was released on 22 June, builds on the chugging bass of its predecessor, before straying into cool, classic synth-pop territory.

Here, we find out more about his experiences in the musical wilderness, learn about the making of the new record and hear his views on the fast-evolving electronic landscape...

Can you tell us more about your 10 year absence from music?
It's not such a glamorous story – let's say I was a casualty of the music industry! My first records were released on Output. Around 2006, 2007, the label went bankrupt. Right at that moment I was finalising a third record. I had the whole score and demo, and was ready to go to the studio to record it. During the collapse of the label, my contract was sold to a group of investors who were not originally from the music industry, but they wanted to give it a try. My relationship with them was extremely complicated. At the end I was completely paralysed for two years and I couldn't release anything. During that time, I went back to graphic design. Then, after two years, I managed to break the contract that was linking me to those people. I stepped out from the situation feeling very frustrated and tired.

What happened next?
Two or three years ago, a friend of mine who has a recording studio in Paris called me and asked me to work there taking care of a few projects. It was a technical production job and one thing led to another. I started to record a few songs and sing again – and I rediscovered the pleasure of making music.

So I decided to give it a quick try and this record that I'm releasing now was completed very quickly and easily. It's not a perfect record – my point has never been to look for perfection – but it's been done with a good vibe. It made sense to release it and restart the Colder project.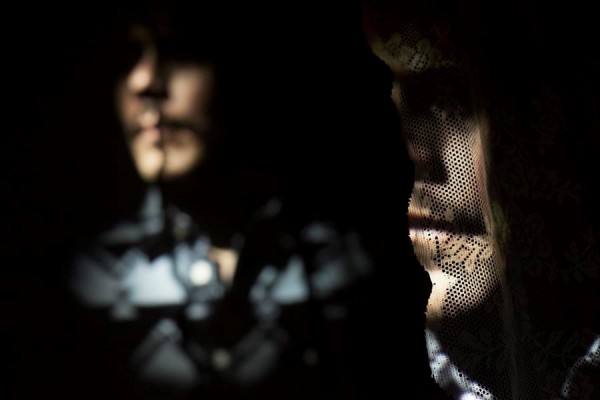 Do you have a different approach to music-making after everything you've been through?
Actually, working in the Paris studio didn't change the recording process too much. It was an open door which allowed me to go back to my personal work. During the few years I stepped away from Colder, I dedicated a lot of time to improving my production skills. At the time I recorded the first two Colder records I was coming at it from a graphic design background and not a musician's background. My old approach was very intuitive but not very theoretical. Over the last six or seven years I've tried to explore some technical question marks that were hanging over the second record, when I still needed a lot of help from my producer friends.

There's still a lot I need to learn, but at least now, with this record, the writing-composing-recording process took two and a half weeks. It was very quick. I did the mixing with a friend of mine who's a professional sound engineer and it took six or seven days. And then afterwards it was mastered. It's been very fast.

What else did you learn in your time off?
Well, it's true that my new production skills have allowed me to get on with new projects very quickly. But it's not so much the point of doing things quickly, it's more that in a short period of time you know you're going to capture the raw feeling and you're not going to intellectualise it too much. By managing the technical production stuff more, I can capture the authenticity better.

Has any new technology driven your latest record?
I used to work a lot on the computer, but these days I mostly use hardware instruments. I've also developed recording techniques that take me away from the computer because, after a while, I start to find the computer a little bit alienating. You can already feel alien working with electronic music and electronic instruments – and the computer can heighten that feeling.

Also, by working with hardware instruments I don't feel saturated by all the possibilities that a computer can give you. You can just focus on the instruments, which are fairly limited compared to what a computer can offer. I suppose I find it more intellectually stimulating when I'm constrained.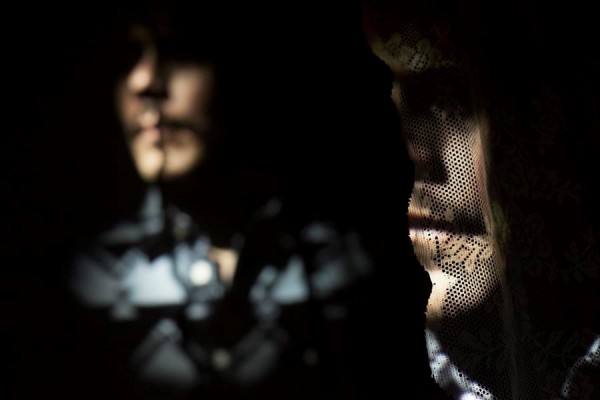 Have you noticed any shifts in electronic music since you first started Colder?
Definitely. It's a different world now. If you wanted to buy an analogue synth it was very expensive. But today the prices are much cheaper. Everything is much more accessible to everybody. When I am in front of an instrument, I really play it. It's a tactile practice. But when you use a 'soft instrument' within a computer, you can do whatever you want. That choice is starting to bother people and get in the way of the creative process.
How do hardware instruments change the overall sound, if at all?
When I record with hardware, it's easier to reach that raw analogue sound I've always had in mind but struggled to achieve. Sometimes when I'm mixing I don't even need to use EQ or a compressor because it just sounds right from the beginning. This is really liberating.
I remember when I released the first Colder record, many people were making electronic music on the computer. In terms of frequencies – and using plug-ins – it was never right for me. I would always have to spend a lot of time with a sound engineer on the mix because the sound wasn't right. But when you work with proper instruments and analogue hardware it's much easier to mix.
There's been a lot of excitement about your comeback – how do you feel about that?
To tell you the truth, I've been surprised. I see myself as a confidential artist. I'm not a big artist with a positive image. But I'm happy to go back to it with this record. It's not a statement, it's more of a proposal. On a personal level, this new record opens loads of doors that I'd really like to explore. It gave me more ideas than I had room for. So I'm quite eager to get this one out and then continue the good work and release more material, more frequently.
Will you be playing your new record live?
Yes, I'm preparing the live show now. We're going to do some gigs around September and October.
http://www.colder.tv/