A delegation of over 40 representatives from labels, publishing companies, agencies, and also composers and songwriters made the trip to LA earlier in the year as part of the BPI and Music Publisher Association's Sync Mission.

The now annual jaunt is a great gateway for the UK music industry into an increasingly profitable market for songwriters, composers and music publishers.

Recent BPI figures revealed that music revenues from TV programmes, movies, adverts and video games rose by 6.4 percent in 2014, generating revenues of £20m. It's a good indication of just how lucrative a well-placed piece of music can be.

We quizzed Chris Tams, the BPI's Director Independent Member Services and International, on the recent mission and what sounds are making waves in Hollywood and beyond…

Why did the trade missions first begin? 

They came out of the BPI's involvement in overseas trade missions to the likes of midem or Pop Com over the last 25 years.

We've started to specialise more recently, with the LA Sync Mission and more business trips to places such as India, Australia, Japan, and some of the former Soviet Block countries like Poland.

It tends to be markets where members are looking to do business but need a helping hand, or aren't quite sure of where to start. So new territories, or well established, overwhelming ones. When you go on our LA Sync Mission, it should give you an intro, a really good set of contacts as well as knowledge to allow you to progress your business.

Before we head out we work out what attendees need to get from it - is this a market where they need introductions and some hand holding? Or is it very established and we need to hold the doors open and usher them all through? Hopefully by going it will give participants a really good grounding for a particular market.

Has there been a lot of business to come from these missions?

We estimate from the 11 years of the LA Sync Mission that we've made in the region of £20m pounds worth of business for the attendees. It really is the crème de la crème of the activities we host.

Some attendees view it as a fact finding mission tour, some see it as a way of updating their contacts book or using it as a way of launching a business overseas. We've had previous attendees on missions end up starting offices in new areas and hiring local people to look after their business.

Was there an underlying focus this time?

Essentially sync but within that traditional outlets such as film and TV, plus more modern ones including games, online ads, trailers for TV, games and movies. These are a whole new separate industry.

The panels that we run across the week try and incorporate new trends, technology and fashions, plus new outlets. For instance, we're looking at music in fashion next year as a possible mission on its own as it's a rapidly developing area. With the LA mission, it changes from year to year. Those who were doing films five years ago are now doing movie trailers and reality TV. Reality TV didn't exist when we started the mission 11 years ago. Now it's as important or more important than online advertising. It's a constantly evolving area.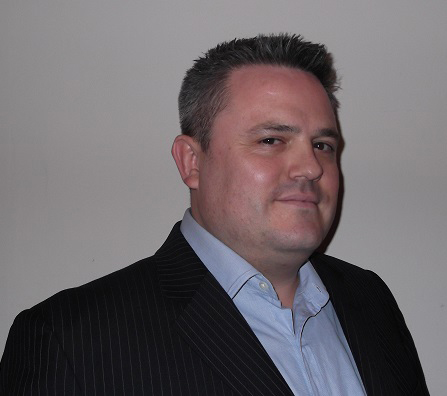 How has the market changed?

We're tending to find that maybe five or ten years ago producers might have used their own composer for a film. But what happens now is they need someone for the trailer, the TV serialisation, potentially for a video game. We also tend to find its different companies working on these component parts of a film. Then there maybe an opportunity when it goes to TV. We're tending to find it's multiple hits on the same platform because a particular film may have four or five different companies working on a particular aspect of its production.

Which artists are succeeding in sync at the moment?

Last year film makers wanted anything that sounded like the Black Keys. Thankfully this year that was only mentioned once or twice.

US sync licensing guys are looking for new, fresh and innovative ideas or bands that are upcoming that they can help break. That can be multi-genre - it's not unusual for a TV or film to have classical music followed by bits of electronic, then by mainstream pop, bit of metal or rock. These guys are looking for good music as much as the cliché goes from classical to drum n bass and real deep electronic stuff. They tend to find that UK artists can deliver that year on year.

What's the best thing about these sync missions?

You just won't get the access to some of the people we have here. We also offer a couple of panels where you get to pitch directly to a sync agent working on a film. One of our delegates from last year ended up having ten pieces of music put on an actual released film so it does provide tangible results. For example, we visited Disney ABC and went through their entire schedule for the rest of the year with their trailers and explained the kind of music they were after, gave a list of all the music supervisors and urged everyone to go and pitch away, mentioning that you came on the sync mission.

The LA industry looks forward to this mission and knows the calibre of attendee, artist, label and publishers who we bring across. They always say there's nowhere else where they can meet up to 50 UK labels and publishers who are armed with such amazing music. They don't get to sample as much as that in one place at one time anywhere else.

Have you any advice for making any composers looking to get into the sync?

Read the briefs and don't be scared of saying we don't have music that fits that brief rather than bombarding people with every bit of music you look after. The sync guys are looking for a particular type of music - they will tell you what that it is. If you don't have it, they will respect you much more for telling them that you don't have it rather and asking them for their next brief.

Look out for more news, interviews and features as part of #syncweek all week on M online.