Carl Barat is one of rock 'n' roll's last great raconteurs. An endangered species, there are very few left who can rival this dystopian wordsmith.

Together with Pete Doherty, Gary Powell and John Hassall, Carl formed The Libertines in the late nineties.

The band went on to define their generation with two iconic albums Up the Bracket (2002) and The Libertines (2004), before descending into chaos.

In the calamitous wake of the band, Carl went on to form Dirty Pretty Things and later The Jackals, continuing his punk-rock crusade with aplomb.

This year marked an epic return for The Libertines with third album Anthems for Doomed Youth breaking an 11-year recording hiatus.

We chatted to Carl for the latest issue of M magazine (December 2015) to learn more about the band's momentous return and story behind all the breaking and making up…

2015 has been a big year for The Libertines – how does it feel to be back?
It's great. I'm learning to enjoy it this time because, from our past experiences, I know how fragile this whole thing can be. I'm loving every minute of being at large and fully functioning again. I think it's the only way.

What was it weird making music together again?
Not really. That's the touchstone of our relationships. It's what we've always done. It's everything – personality comes second to that.

What's changed for you since last time you recorded together?
We grew up a bit and became a bit more tolerant and understanding. We realised what it was we were throwing away.

On a practical level, all four of us have been doing projects ever since then and powering on in our own ways. We've all learned a lot from that. We didn't rest on our laurels and rust away, we've all been moving forward, so when we came back we were all stronger in our own right, I guess.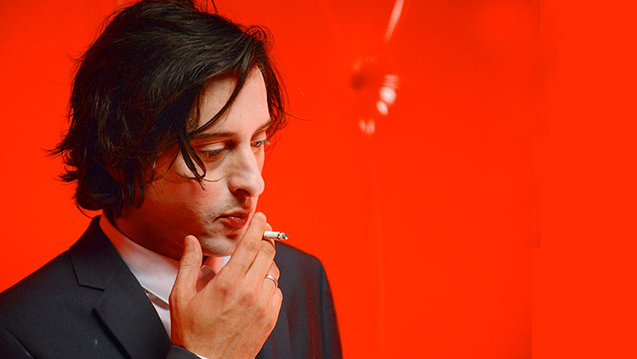 What was the recording process like over in Thailand? Did you and Pete arrive with some songs already in demo form?
There were a couple of old bits we used from songs from a long time ago. I went out on my own and myself and Pete did about three sessions on our own. We had about six songs down and then we did the rest on the fly when all the boys were over. It was all new. As Plan B we could've just recorded a load of old ones that no one knew, but as it turns out – with lady luck and wot not – fortune smiled on us and new songs came long.

What's the songwriting dynamic like between yourself and Pete? How does it work?
It's usually 50/50 really. One of us will come up with something and then we work together on it. I always have difficult answering that question because there's no other way really. What songs I do first doesn't really matter, it's about building it up, isn't it?

You worked with Jake Gosling on this one. What was that like? What did he bring to the record?
We had enough to worry about without thinking of the production side. It's not really my forte, so it was good to know we were in safe hands. Just the fact that he had really good lineage kept the record company and management happy. But as far as we were concerned, we could see he was good at what he did and that's all that mattered really. We got on fine and he really cares about music and he really cared about this. We went from there really – when we were out in Thailand our relationship blossomed.

Did you feel you had anything to prove with this new record?
Not really, I think those kinds of pressures are self-sabotaging. Of course there's something to prove and say – otherwise there's no point in making any music is there? In terms of external pressures, I didn't really think about it. The thing about The Libertines is that it's so much more chaotic, and so much living is done inside the band and inside the music, that the external pressures seem irrelevant compared to what's going on already.

How has your personal relationship with Pete affected the music over the years?
We have the same chemistry which enables us to write in the way we do. Despite everything, that's been consistent throughout. And the music that's come out of it is representative from where we're at.

From the outside, it's always felt that The Libertines is hanging from a thread – both the music and the personal dynamics…
Yes, well, it certainly feels like that on the inside too, which is why I'm enjoying every second while it lasts. You never really know how many are left.

What ingredients are necessary to make a band feel exciting, do you think?
There has to be some level of tension and love – love enough to want to prove yourself. And there has to be understanding. Love and communication, a bit of tension here and there. And, dare I say, a smidgen of competitivity, if I'm brutally honest. That helps. It stops you getting complacent. It's funny things like that. A little bit of salt takes out the acidity, or vice versa in this case.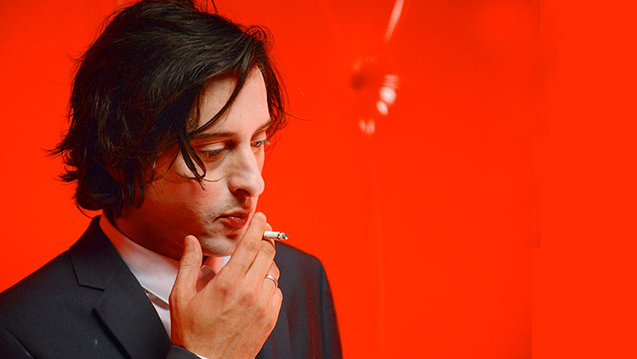 What can we expect from your upcoming arena tour and how do you feel about it?
I haven't got a clue what to expect really. We're going to do our best and make the space feel a bit more homely. The thing is, we're used to singing into somebody's armpit in an old pub somewhere, so it's a different thing. It's an experience for us, and we're excited about that. It's certainly not a departure from playing the smaller venues, we love them. But we've got an opportunity to do this, so we thought we'd give it a whir. I'd like it to be all bells and whistles and dancing girls! Maybe not the dancing girls…

Does it feel weird to play old songs live these days, when your circumstances have changed so much?
Not really. It's just a matter of finding the heart of it. There are always some flashes back to the original impetus but singing any song every night, you have to find energy within you – something current – to put into it.

What's been a defining moment for you so far?
There have been so many. I guess standing on stage at Hyde Park was a big one. The crowd was frantic and being arm in arm with the boys – having been through quite a lot personally – was a defining moment for us. Then there was a quieter moment at the end of the night sat in our hotel room with the boys playing cards. I remember thinking to myself, 'well, that what something, wasn't it?'

If there was one thing you could edit from your past what would it be?
I obviously regret all the hospitalisations and prisons and things, but I also regret losing sight of friendship and love too.

What's more important to you about the band – is it the people or the music?
The two are so entwined. You can't separate them.

Where do you see things going from now?
I don't. I'm really living in the moment with all of this. It'd be great to write another album, but let's see how it goes.


Might you start on one in the New Year or are there no plans?
I'd love to but I don't want to think of us on a treadmill. It's more about being in the moment really. I think in past we forgot to enjoy it really. I'm up for it if it happens naturally and organically.
How have you changed and developed through your other projects and how have they changed things for you in The Libertines?
It's been great. It's been quite trying personally – it's quite scary going out on your own – but I've tried to mix it up and keep it interesting. I've done an opera, a film and a solo album and the thing with The Jackals, which is great in comparison because there's no pressure and every gig is really intimate and rare. The boys are so fresh and it's lovely to work with that zeal. It's lovely to have all of these different albums and things to experience.
What keeps you coming back for more with The Libertines?
I don't feel like we've got to a finish, it's never really drawn to a close. Being in this band just seems natural really, like wanting to get up in the morning.
Is there anything else you'd like to add?
My family has been an incredible thing for me, it's taught me a bit of patience and love and purpose. It's given my life a new dimension and a renewed use. I don't see things through world-weary eyes, like I was in danger of doing. I feel inspired again, which is a beautiful thing.
The Libertines' seven-date UK arena tour kicks off at the Glasgow Hydro on 21 January and ends at the o2 in London on 30 January
.
http://www.thelibertines.com/