Neil Arthur from synth luminaries Blancmange is one of electronic pop music's master craftsmen, a songwriter who continues to delight and enthrall after more than 30 years since they first burst onto the scene.

Alongside fellow Blancmange musician Stephen Luscombe, the pair rose out of the ashes of punk with a brace of home made machines and synths that somehow took them to Top of the Pops and beyond.

With a string of hits in the mid-eighties (including number seven single Living On the Ceiling) the band took a 20-year plus sabbatical before reforming and starting to release music again in 2011. Their latest LP Commuter 23 was released earlier this year and hailed as one of their best records yet. We had the pleasure of chatting to Neil about his music and the early years of the band as well as what lies ahead for him and his songs...

How did you get into music?

We always had music around the house. I've got Scottish relatives, and we went up there when I was a kid. They bought me a record player that you can play singles on and with it came a load of records, things like Telstar or Poisoning Pigeons in the Park. Really quite a weird, eclectic collection of songs.

We used to listen to them, then started buying our own songs like I Can't Get No Satisfaction by the Rolling Stones. I had a big sister who was five years older than me and she really got me into soul music. The first two albums I bought were by Roxy Music and Here Come The Warm Jets. They took me on a journey into electronic music, to acts like Can and Neu!

I've got to admit, I always liked a melody too, so one of my favourite songs still remains I'll Say Goodbye To Love by The Carpenters. I also remember listening to Leo Sayer's first album, Silverbird. It's absolutely sensational. I wasn't a snob about it. I wanted to absorb everything. But when punk came along, that was a huge slap in the face. It was like the perfect storm.

How did you start writing your own music?

Well, when I lived in Lancashire, a mate of ours could play piano and had one in his front room. His mum and dad didn't mind us bashing around on it.

We used to do songs like Jean Genie or a bit of Mungo Jerry. My mate Noel showed me how to do a bar chord on guitar. Then I came to London and art college, and I got to London when punk had just happened around '77.

We had a brilliant time when we went to see these bands up north. But when we came to London, it was the aftermath of the explosion. Everybody was starting to look for the next thing.

How important was punk?

One thing that punk brought along was this idea that you can do it. You don't have to wear a cape, have 20 synthesisers and two necks on every guitar. That attitude really put me off music.

So punk gave me the idea that the DIY culture extended beyond the music, even down to doing artwork. Everybody was learning to express themselves.

How did Blancmange form?

I got this idea of getting a band together of mates and we started trying to play these songs. It was an art college band and we played a gig doing Shirley Bassey songs in a post-punk style. It was there I met Stephen Luscombe. This was like '78 and we bonded over Kraftwerk, Captain Beefheart and Pere Ubu.

We went to see them together a few days later and it was unbelievable. I'd never seen anything like it. The guy playing guitar, he was making this amazing sound. We didn't know how he was doing it as he had his back to us. But he turned around and he had this great, big vibrator against the strings. We were just like, 'let's go and make some music'!

What equipment did you use at the start?

We were limited; we didn't own a synthesiser. We had this echo unit we'd borrowed and a mate of mine lent us a rhythm unit. We borrowed a synth that we used to make the noises from, then tape to make loops from the noises. We just started making noises, and we did that for years.

Then after seeing another band, I had a summer job where I just had to sit in this caravan handing out concrete slabs to builders. Most of the day I did nothing. It was a glorious summer and I just sat and wrote I've Seen the Word, I Can't Explain, Waves. They were so minimal but Stephen laid these lovely melodies over the top. We tempered the songs and lyrics by doing instrumentals and that's where Holiday Camp came from, Just Another Spectre and Sad Day.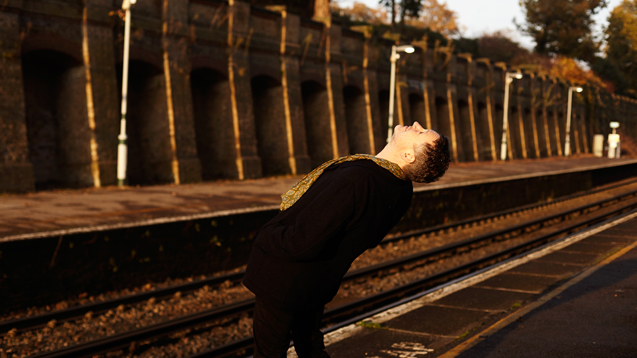 Were you surprised by your success?

It was hysterical. We were two non-musicians. It's a bit like the monkeys and the typewriter isn't it? Eventually they'll get there. We didn't even have the money to buy a synth. It was only when we made our second album, that we bought our first synths.

That's how it came about for us. A mate of ours got a tax rebate, and used that to release our debut Irene & Mavis. We had 1,000 copies of Irene & Mavis made courtesy of our executive producer, David Hill. I ended up giving a copy to Mark E Smith, He wrote a very, very funny letter back, but full of encouragement, advising us to send it to John Peel. We did, and John Peel went and played it.

The some copies ended up in in Rough Trade. Stephen took a few down, 10 or something. Stevo Pearce heard it and came round to see us because Stephen had put his address on the back of the sleeve. The record has all the credits on it, and we couldn't afford to get them typeset. So we wrote them on the wall in the flat that we rented and took a photograph of it. If you ever see Irene & Mavis, the back cover, is a picture of the writing - and his landlord went bonkers. The upshot of that was that Stevo got us to put a track on the Some Bizarre sampler. And that really began the journey for us.

Are you surprised that the music you made back then still sounds so vital?

Well, it's very kind of you to say so. The thing is it's cyclical. But it's certainly very flattering when acts mention you, you get tweeted by Moby or La Roux. But things go round and there is now a massive interest in electronic music. You only need to look 10 years ago there was obviously an interest, but it didn't have any of the weight of today. Everybody's going out and buying synths and making their own modular systems. It's fantastic. I'm looking forward to hearing the results when people learn to control them. We could never control ours.

What keeps you inspired when it comes to songwriting?

I listen to a lot of music, but the thing that stirs me to write something tends to be anything but. As you get older, the one thing I'm certain of is that I'm not certain. And that just keeps me on my toes.

I'm very aware of the past and I'm very interested in history, I read about, I know it's there - you can't deny it. But I'm more interested in the future. I think that's one thing that keeps me going. I'm all for going forward and not just repeating the past.

What I'm trying to do all the time is simplify and it's very, very difficult, I'm trying to cut out the crap. Before we never really had to, in terms of what we released, answer to a record company because we had a very free reign. I made many mistakes in public and I stand by them. Hopefully some of them went down well. The thing now is I don't have to answer to anybody either. I just release what I want, and fortunately, we get people coming to see us, and it's really good fun. Keep it simple though. That's the thing,

Which is one thing we did back then, because we didn't have the resources to make it complicated. In the early days, we were working at the most on a four-track. You had to really consider what was going on there.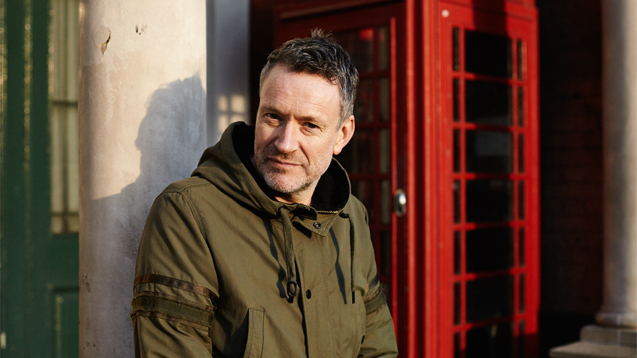 What does the rest of the year have in store?
I've just had a new album out,
Commuter 23
, it came out the other month and we toured it. So we were out there promoting that. And now, we've released a collaboration under the name Near Future. We're working on an album for the beginning of next year, plus more Blancmange material. Away from music, I'm off to play in the overs 50s World Cup again, so I'll be putting on my boots for that. I play a lot of football…
Have you got any words of wisdom for aspiring songwriters?
Whatever I say is meant to carry some weight, and I know myself all too well. I don't know whether I'd believe me! But I think if you believe it try and keep it simple. That's a very, very difficult thing. That's just having the confidence in the noise that you're making.
Also, don't just look at music boffs and listen to music; there's a massive world out there to be absorbed and engaged with. Sometimes those influences don't have to necessarily come from vinyl, CD or WAV. They can come from a long way away from that. There are some great noises just walking down a high street. I've learnt some fantastic rhythms on the high street.
It's a very different world from the one I set out in but there may also be some parallels between the period that we're talking about specifically and now. Because I imagine that there's never been a better time, for the DIY culture and the possibilities with technology to self-release, they're very much there. And record companies are in turmoil. Yes, you've got to believe in yourself; you really have to. If you don't know yourself, nobody else will.
blancmange.co.uk
Blancmange feature on Close To The Noise Floor

, a new synth pop compilation from 

Cherry Red.Photo credit - Hana Knizova