From contemporary poetry to math metal, composer Atzi Muramatsu leaves no musical stone uncovered when looking for inspiration.

It's an approach reflected in his diverse aural portfolio stretching from his strings band Lipsync for a Lullaby to more recent work on scores for short films. This latter avenue has proved to be a successful one with Atzi recently picking up the PRS for Music-sponsored composer prize at the BAFTA Scotland New Talent Awards. We caught up with him to find out more about his music and his work on the award winning short, The Violinist…

How did you first get into music?

One of my first memories is when I was probably about four. My dad used to come home late steaming and wake me up by blasting out Beethoven symphonies on LP, and hand me over a pair of white chopsticks. I was a better conductor then.

What or who inspired you to start writing your own compositions?

No one in particular, it just came naturally to me to start writing tunes on guitar and singing from a young age. I wrote morbid songs, and I still do. Much later in life I taught myself the cello and to read and write music, which was life changing. Despite having no musical training, I got to study a masters in music composition with awesome professors at Edinburgh University. It was a very encouraging experience. I got to know that my quirky experimental techniques actually had names and had been used since the early 20th century. That's when my perception of musical genres merged and became the same thing.

What was your big break with your music?

It's yet to come. But in the last few years I had very attentive audience at my gigs, particularly with my strings band Lipsync for a Lullaby. These gigs are always reassuring and remind me why I play music in the first place. An album with an orchestra is on the pipeline, I hope I can deliver that in the coming years. I scored two BAFTA winning short films prior to winning this award, but this one is the first composer award I've received. I'm grateful to the people who put a lot of work into creating opportunities for emerging artists who need all the support.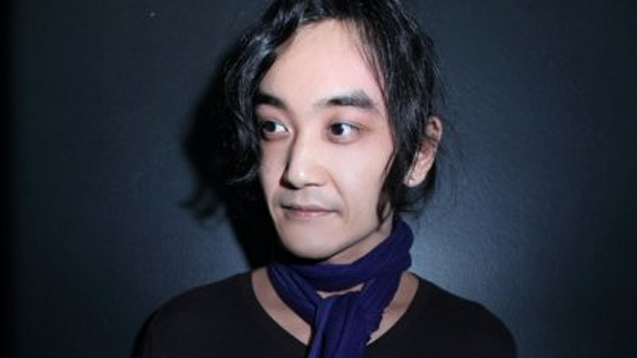 You're known for working with contemporary dance, poetry and film scores - what are the different challenges associated with these various formats?

They are very similar in terms of work ethics. You are always trying to bring the best out of the project as a whole. Luckily most collaborators I work with are pretty happy with what I come up with in the first instance. The difference I guess would be that in most film
works
there'd be more strict cues to follow, but to me they are training opportunities to become a better composer. I love collaborating, and I take a lot of inspiration from working with specialists in other art forms.
How do you approach the creative process? Have you a set way in to making music?

There are various ways of doing it. When I am given strict cues, I need the structure and tempo to be flexible until the final edit is done. In such cases I tend to write the full score in Sibelius first, and record live and sampled instruments after. With more laid back projects, I improvise over the film and see if I can come up with something different and interesting. In any case, I tend to start with pen and paper to put initial ideas down.
Congratulations on winning the PRS for Music Composer award at the BAFTA Scotland New Talent Awards - could you explain a little about The Violinist, your involvement in the project and your composition?

Thank you. It came as a surprise to be honest. Last year I was contacted by the director of the film when he was in his third year at Edinburgh Napier University. The concept of a short film with no dialogue featuring solo violin interested me. It was recorded on a zero budget but I think the authenticity of a real, raw violin sound was rather unique to some ears. A lot of folks use orchestral samples now, and so do I. However, although they are very believable, they only rarely work better than the real thing. I got to meet the violinist also acting in the film before I started writing the score. She had studied violin at a conservatoire, and knowing her personally certainly influenced the music and my writing. This project is a typical example that a professional has got to give 100 percent to every project, no matter how big or small. And it pays back in a most unexpected way.
What current projects have been keeping you busy?

I have some collaborative gigs coming up with poets and painters with improvised cello, a contemporary dance residency and performance, and a couple of independent films to score this year. Last year I started working as an orchestrator in a media project with the Royal Scottish National Orchestra. It feels wonderful to work with a full professional orchestra and I'm keen to expand this line of work.
Where do you look for musical inspiration?

Mainly from literature and paintings. Currently I am working on music inspired by Japanese classics by Akutagawa, maestro director Kurosawa's favourite. I listen to BBC Radio 3 a lot, and go to a lot of gigs and concerts; from contemporary classical, ballet, opera, free improv to math metal.
What are your top tips for new film composers? How can they stand out and make an impact with their music in 2016?

Say yes to everything. Be bold and experimental as much as you can envisage. If you have a unique style, nurture it. But also remember your director is the one with a job of making everything work. You have to be very attentive to what's required for you to do. Don't be shy, go out and party with film makers. They'll hire you only when they feel they can entrust their precious baby films to your capable hands.
What does the future have in store?

I have no idea. I like surprises though.
atzi.co.uk
Photo credits - Joseph Feltus and Tobias Feltus