'I'd been holding it in for all this time, and I had a lot to say. That's why I got back into music to help others who are going through the same shit as me,' says rapper Anon.

Anon dropped out of the music scene for many years due to mental health issues but was inspired to make a return to help others suffering with similar problems.

His powerful comeback single, Medicated, features The Grime Violinist, uncompromising production from TKBeatz and is released by Defenders Ent.

The track is a deeply personal cut that digs into Anon's own battles with mental health and how an environment that encourages putting on a brave face is ultimately corrosive.

With Mental Health Awareness taking place this week, we chatted with Anon about his return to music, his struggles with mental health, and what he hopes to achieve with his music…

What got you into music and performing? Was there a moment you decided it could be an option?

I used to do it when I was younger, way younger, like 13. I used to write lyrics back then and then I started doing performances. When I turned about 16, I stopped completely because I just fell into a mad pit of depression.

I didn't really get to grips with things until I was about thirty, just recently. Then that's when I just thought, I need to tell people about this. I'd been holding it in for all this time, and I had a lot to say. That's why I got back into music to help others who are going through the same shit as me.

What's the thinking behind your latest track Medicated?

I wanted people to see it through my perspective. I've got a child as well, so it's based on my life and things that have happened in my life.

There's loads of signs that the guy's clearly struggling with mental health. There's a part two coming up as well, where obviously you see what happens to him and it continues the storyline. It was always in my head to put it down like that.


What is the importance of maintaining good mental health?

It's very hard. Being diagnosed with a disorder is an everyday battle. I'm going through a real low patch at the moment, real bad.

So, I'm still going through it. It's not like I'm going, "I got through it and it's great and I can tell you how to get through it," because it's not like that. But I can tell you what my outlets are and how I cope. It's good to keep the positives in the forefront of your mind.

Being in the music industry is pretty intense. Do you find you have to switch off? And if so, how do you do that?

I just chill with the same people, my mates, I spend time with them. They understand me and they know when I'm going through a low patch and then I can ride it out.

The people who I work with, music-wise, my manager, they're all aware of my situation. So, it's pretty cool, they know what I'm going through and give me proper support.

What extra support do you think should be put in place for musicians struggling with mental health issues?

Some sort of therapist or some sort of rehabilitation, because a lot of them just start abusing drugs and don't feel like there's a way out. You're trying to get a break and if there was that option, I think it would save quite a few lives. There are a lot of people who have taken their lives and they just needed that break.

You might need to take a break away form it. People need to know you might be going through some shit. We always have to cover it up all the time and have this persona. But that's what I'm trying to change with my shit. I'm trying to let people know you haven't got to be a certain way. If you're feeling a certain way you can be honest about that. There're other people in the room that feel the same way at some point, and they won't feel alone going through that shit.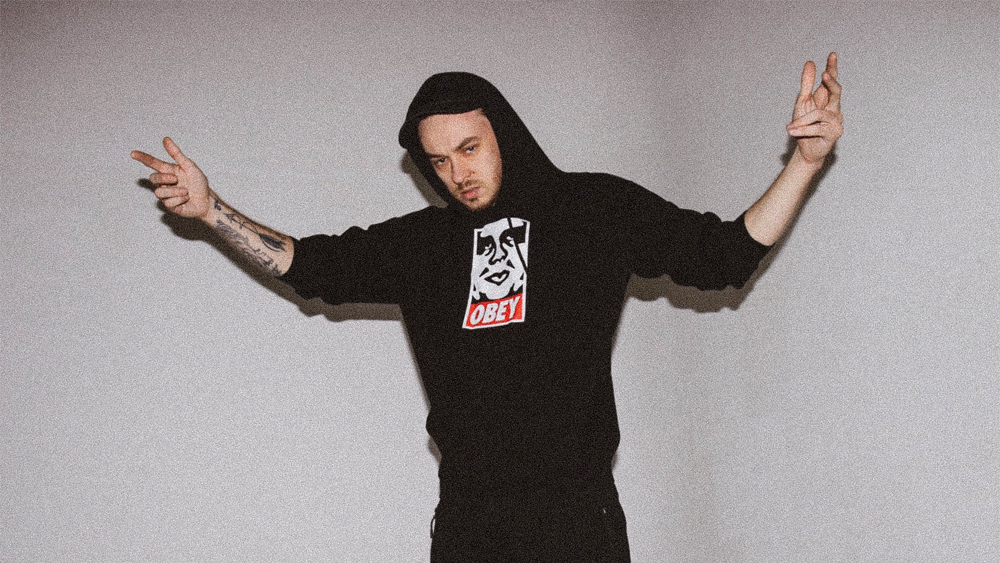 Do you ultimately think that making music has helped you with your mental health?
Definitely. But the reason I wrote
Medicated
is because I was at an all-time low and no one was understanding me. I'd only just been diagnosed with borderline personality disorder. I was then doubting my whole life and my actions throughout my life. I was suicidal, at rock bottom.
Then I thought no one's listening to me, no matter what I do. If I take all these tablets and kill myself it's just going to be yesterday's news. But if I write something about it and tell people about this situation I'm in now instead, maybe going forward, that will help people.
What's the biggest thing you've learned about yourself as an artist since starting out?
That not many people are like me. There're not many people that are real any more. I kinda new that anyway, but the more I started getting into it the more I saw that.
So much of it is fake out there and I'm just trying to change that and bring that real shit back. Even if its away from mental health, bring that real shit back rather than that bullshit that most people are talking nowadays.
Who is your biggest musical inspiration?
XXXTentacion, he was my main influence for my whole EP that's coming out.
What do you hope to achieve with your music?
I just want to raise awareness about shit, and about mental health. That was what I set out to do in the first place, was to help raise awareness and that's what I feel like I'm doing now. A lot of people are reaching out and messaging me. So it's good. A lot of people are speaking out and finding out about stuff.
I think it's great. People used to be having the frustration of the unknown in their head, and now they're actually trying to do shit about it. I just want to keep going and keep helping people, because it helps me as well. It gives me a purpose.
What can we expect from your forthcoming EP diagnosed?
I've got heartbreak song on there. There's a lot of big promotional songs. It's all real personal experience, all straight from me. Obviously, the second video is coming out which is the follow on from
Medicated
the story, the narrative I told you about. It ends with an absolute banger, which will lead on to my mixtape.
What does the rest of 2019 have in store for you?
Promote the hell out of this EP and carrying on being a mental health advocate. Just do what I set out to do in the first place, carry on helping people and raising awareness. As long as I can do that and make good music, I'll be happy. And also I'm working on a mixtape as well.
defendersent.com