This week, renowned sonic explorer and contemporary classical composer Anna Meredith is ditching her studio to grapple with atoms and allotropes for a brand new residency.
Rather than settle on her newfound success as a solo recording artist, she's currently up to her knees in music gear, oil paints and projectors at a Brighter Sound scheme in Manchester.
Over four days, her and a crack team of young female artists will push their creative limits to produce new work inspired by the Wonder Materials: Graphene and Beyond exhibition at the city's Museum of Science.
It forms part of the Science in the City Festival and Brighter Sound's Here Come the Grrrls programme, and involves
12 young and emerging female musicians and multi-disciplinary artists
.
They are all joined by composer Jack Ross and her Anna's visual artist sister Eleanor, who are also leading the project.
We caught up with Anna just before the mayhem kicked off to find out more about the residency. She explains what's in store over the coming days and also chats about her morphosis from jobbing composer to fully-fledged recording artist.
She also lets us in on how things have changed for her since her electronic earworm of a debut LP,
Varmints
, landed via Moshi Moshi Records earlier this year…
How much prep have you been doing for Brighter Sounds?
To some extent there's not a lot of prep you can do because we're all going into the subject cold - we're all working it out together. So I've been making timetables and ensuring we've got gear and options and resources. Ellie, my sister, is making sure we've got all the visual stuff – oil paints, chalks and overhead projectors.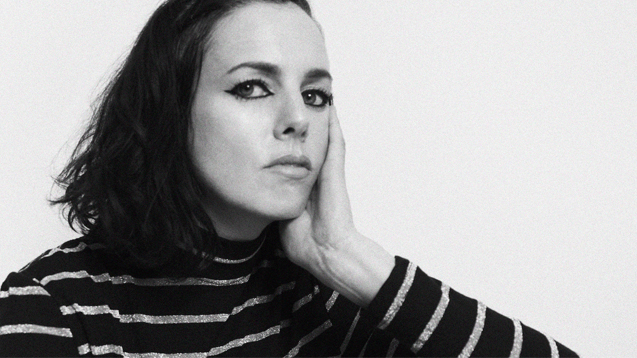 What do you hope to get out of it?
We're creating a little half hour show. We're only taking eight musicians and I'm hoping we'll do one or two pieces that we all write together. Also, they'll be put into pairs to do four other pieces. So altogether, there will be six new pieces of music based on new collaborations that will hopefully push them out of their comfort zones.

How were the artists selected?
We had some criteria, such as age. We wanted to make sure some were local musicians or had Manchester connections. It was an open call and there were very strong, exciting applicants. Brighter Sound, who are hosting it, did the initial whittle, which is great because I hate doing it – it's awful! I only had a small amount to choose from in the end, which was a real blessing. They're all brilliant!

Who have you got?
A real mix of young women, from all sorts of backgrounds. We have classically trained musicians, some who are at school, some undergraduates and even PhD students in the middle of their composition training. There are also successful singer-songwriters or producers and there's a girl who's primarily a bassoon player. Also, lots of women using electronics and guitars across indie, soul, techno – a real mix of people!

Why was it important to select young female musicians?
Brighter Sound opened the call. But I've done a few residencies in the past where I've worked with young women and I really like it. It's a great way to showcase some of the brilliant talent out there. They say – and I've found – that quite often there are smaller numbers of women applying for these schemes. I don't know if they think that composing is not for them – but this is a way of creating an open playing field for women.

How is the residency going to unravel?
There's going to be a Science Museum Late, a late-night event that we'll be performing at. It's so intense – we've got three and a half days to make all this music! It's about working together, tackling the subject, getting the visuals done. People are being chucked in the deep end and we'll have to see what happens!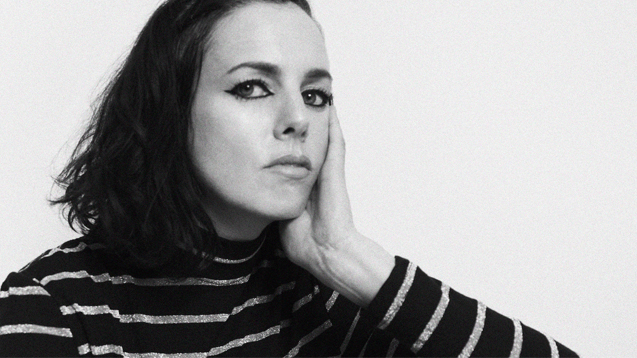 Your debut LP Varmints was recently released. How do you feel about it?
It seems to be doing pretty well, which is great. When you're writing it, you forget there's a whole string of other things that have to happen – mixing, mastering, getting the PR together. This time late year I thought it was all done but there was a whole bunch of stuff that needed to happen. At that point, I had no idea who was going to be into it and what they'd think. You start to wonder how you're going to feel if no one likes it and it just drifts off. How do you reconcile that when you've spent years making it? So, primarily I have feelings of relief [laughs].
What's it been like since the record came out?
Totally crazy! So many gigs and festivals. People have been getting in touch because they're into the album – and I don't want to take that for granted.
You've been making and producing music for a long time – what was the album process like for you?
Some things are really similar. The debut album tag feels quite weird for me because it implies a first body of work, whereas I've been writing music in some capacity for years. I feel all the other stuff I've been doing has fed into this.
With this, I've had to just make it happen. With everything else I do, someone else is paying for it, someone else has got the infrastructure, they've got in touch asking for a certain piece to be played in a certain place for certain people. That process defined a lot of my career for the last 10 years. Having to take time out and turn down work to make space for something that no one was asking for is quite scary.
How do you see yourself now? Has your relationship with music changed?
My ways of doing things are similar across everything I get involved in. But some of the day-to-day of what I do has definitely changed. I think last year I probably did two or three gigs and this year I've done about 20 so far. I've travelled round loads of festivals and have got a band together - it's all new to me. Such a massive undertaking. Hats off to the bands who do this kind of stuff all the time!
I've found I call myself a composer/producer a lot more than I used to. I'm starting to recognise that sometimes people still assume there's someone else doing the production on my stuff. I find that a really baffling idea – that there's some mysterious guy behind the scenes making it all.
What's keeping you busy for the rest of 2016?
Loads more gigs. I'm writing David Bowie arrangements for the Proms, which is pretty cool. And a piece for Kronos Quartet. I come back from Manchester and I go straight to do two festivals, one in Belgium and one in Holland. It's basically a whole summer of festivals and then a UK and European tour in October, November and December. At the same time I'm doing a piece for the Wigmore Hall and some installation work.
What about your solo work? Will you be putting time aside for that?
There probably will be another album at some point. I've been doing some remixes when people ask me and I'm thinking I'll work up a couple of ideas for some of the gigs later in the year.
Learn about the 12 young artists taking part in the residency at http://www.brightersound.com/anna-meredith-meet-the-artists/
Book your free tickets to the performance on 27 July at http://www.brightersound.com/event/science-in-the-city-late-anna-meredith/
Anna Meredith appeared on the cover of M49. Read the feature in full.
Here Come the Grrrls is supported by
PRS for Music Foundation
and 
Youth Music
, and uses public funding by the National Lottery through Arts Council England.