Loose and limber trio All We Are have crashlanded into 2015 with a critically acclaimed debut album and a rare knack for clicking with fans.

Their verdant sound references everyone from Glass Animals to the Bee Gees, Metronomy to Kendrick Lamarr, and has teased eardrums around the world with its glimmering warmth.

Together, Rich O'Flynn (drums), Guro Gikling (bass) and Luis Santos (guitar) have translated their watertight friendship into a cohesive wonky-pop project that brims with authenticity.

The last 18 months has seen the band rise from obscure Liverpool-based beatniks to a fully-signed going concern. We chat to Rich (above, front) about their rollercoaster ride and learn how songwriting nous and hard work can still get you far in the brave new music world…

Your debut album is out now – how does that feel?
We're all really happy it's out. It's quite a stressful time in so far as putting so much time and effort into it – and it's such a personal thing – so putting it out there is nerve-wracking. But, you know, we're really happy its out and we just hope people dig it as much as we enjoyed making it.

What do you think of it now it's finished?
I gave it a bit of a rest for some time. I thought it was important to let it breathe. We're all still really happy with it, we're really proud of it. We're really looking forward to touring it and then making a second.

How long did it take to make?
When we finished university we started the band. We spent a lot of time finding our sound and experimenting with our instruments. When we self-released Utmost Good about a year and a half ago, it was quite a definitive moment for us. We knew then that it was working – it had a really great sound that we all loved. Subsequently we wrote pretty much all of the songs post that release. So it didn't actually take that long to write the tunes that appear on the album. But I think to start the band and find our sound took a lot longer.

You've got some pretty diverse influences in there – how did you settle on your sound?
We always wanted to make tunes that people could dance to and we always wanted to bring a bit of positivity in the world. But there is a melancholy undercurrent to the album as well. As far as influences go, we all like a lot of stuff but we all have a common thread as well. I think it lends itself to a universal feel – we really just wanted to speak to as many people as possible and hope that they get what we're doing.


You wrote the songs in Norway, Wales and Liverpool – what did these different locations add to the sound?
Well, we actually recorded the whole album in London at Dan Carey's Streatham studio. Basically, most of the tunes were written in Liverpool, in an abandoned school where I live. But we really like to just go off in isolation – just the three of us. We did it as much as we could in that couple of years when we were trying to define our sound. I think it's not so much the places we go to but the isolation we put ourselves into: no internet, no phones. We bring as much gear we can and write in that sort of bubble. We kind of recreate that isolation in Liverpool too. We lock ourselves away in the school and jam until something happens.

What makes an AWA song – what are the vital ingredients?
I think all the songs are quite personal and pretty raw. What you hear on record is pretty similar to what you hear live and what you hear in the school. We like to think there's an honesty to it. We never really set out to do make a particular sound – what we do has come about very organically. It's the same with how we write – we're very democratic and we jam for ages to see what ideas come out. A melody might emerge, so we'll develop that together, and then a word might pop up. By the time we even come to write lyrics we find that most of them are already there. So I think there's definitely that organic vibe but we do like a good solid groove to get people going.

How did Dan Carey make his mark on the record?
Recording the album with Dan was one of the happiest times that we've had. What Dan did – as well as adding his definitive production style – was to capture us. He really understood us from the outset. He really captured that atmosphere that I spoke of earlier – that rawness that starts in the rehearsal room.

We tracked all the drums, bass and guitar together for all of the tracks to capture that live vibe. It's almost impossible to pin down exactly what Dan added, because he brought so much. We really feel that he's a massive part of it. The whole thing was such a personal experience and Dan was so involved, we really feel like he was with us.


It sounds like chemistry and relationships are really important to the band and your sound…
Very much so. We're all really close. We came to Liverpool initially for university and started the band when we finished. We really wanted to stay together as mates first of all, and secondly we really wanted to stay in Liverpool. It's a special place. We really love the city. In that respect, the band is based on our relationship. We're quite personable people and we like working with others who get that.

How did things get off the ground for you after the release of your debut single Utmost Good? Was it a local thing first?
I think we consider ourselves really lucky. Liverpool has taken us in and we've taken Liverpool in. We see ourselves as a Liverpool band. It's a really cool place, there's a good scene and everyone is really supportive of each other. There's a real community vibe. It wasn't quite immediate, we put a lot of work into it. But we definitely feel we had the backing of the city.

Did you put the work in on the promo side or did you just concentrate on being a band?
Mainly we were focused on finding our sound. We put a lot of time into it. It took a while for us to release Utmost Good. We consider that a defining moment for us, when things started to happen and we'd landed on our sound. But we'd put a lot of work in before that, trying to figure out what we were about. A lot of the early songs were quite different, but there is an undercurrent – a psychedelic, atmospheric nature that underpins all our tunes, even our old ones.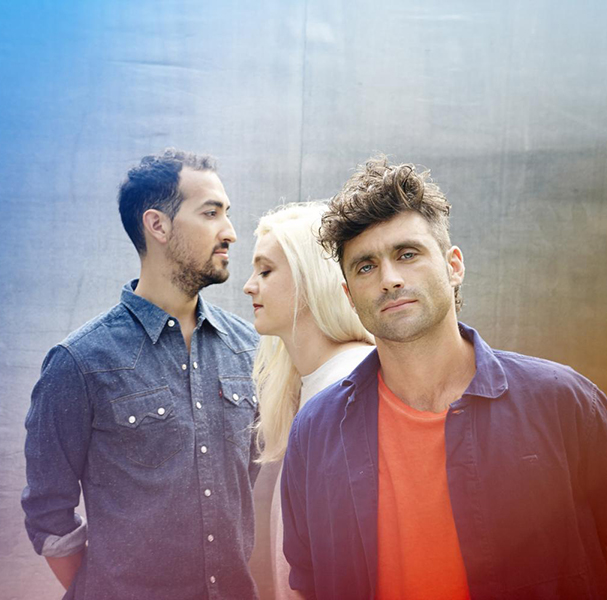 At what point did management get involved?
We feel really lucky to be working with Machine Management. They got in touch with us really shortly after we released
Utmost Good
. We knew straight away that we wanted to work with them. They're really great guys and they really got us. They've been integral in helping us out and getting us to work with Domino and all that sort of stuff.
What was it like to sign to Domino imprint Double Six?
We had a support slot in London to launch our self-released single
Utmost Good
and Domino just happened to be at the gig. There was a connection right away, which was great because they're our dream label, pretty much!
What have you learned along the way about finding your sound, releasing music, getting signed?
Just be nice! You just learn as you go. At times we'd think, 'Right, this is it, we're totally sorted', 'This is where we need to be,' and a couple of months down the line you look back in retrospect and realise how far off you were. I'm only assuming that it's going to be a continual process. I don't think you ever reach the pinnacle – the whole thing is a journey, a progression. You just try to better yourself all the time.
If All We Are was an animal – what would it be?
We're like a big, psychedelic whale. If you listen to our album, there's definitely some mournful whale song in among the happy vibes. I think everything sounds a bit like
Twenty Thousand Leagues Under the Sea
.
This interview informed the cover feature in the latest issue of M magazine - M55.
http://www.thisisallweare.co.uk/