In memory of the PRS members who have passed away since we last celebrated Black History Month.
Ashley Akabah - February 2020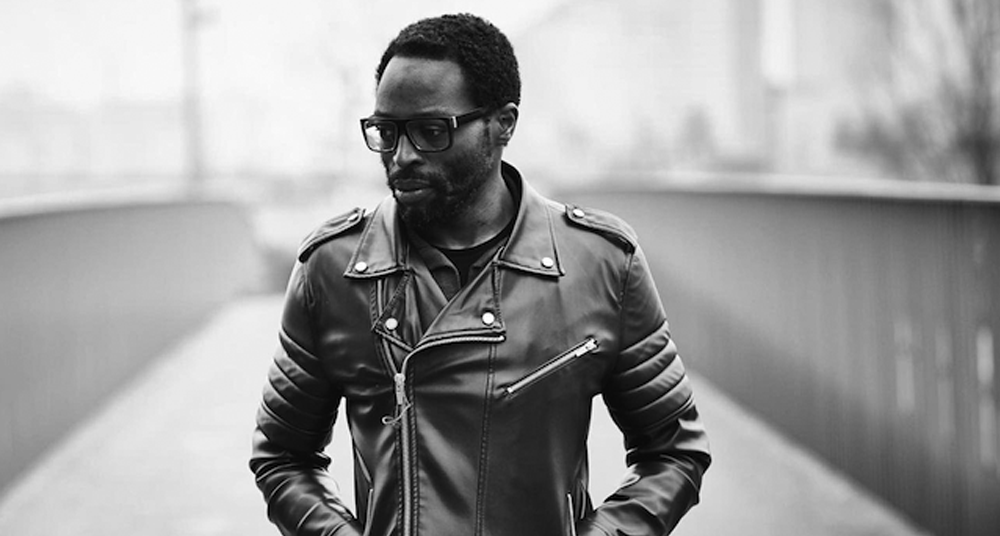 Producer and one half of the 'Architechs', Ashley Akabah died on 2nd February 2020 in Notting Hill, West London.
It was in 1998 that the duo came to prominence after releasing a remix of Brandy and Monica's The Boy Is Mine, then achieved wider acclaim when they released garage classic Body Groove in 2000. The MOBO-nominated single featured vocals from Nay Nay and peaked at number three on the UK charts and went on to sell over 380,000 copies. It currently has almost 13 million streams on Spotify.
Paying tribute to his brother, Tre Lowe said: 'My beautiful brother Ashley. You brought joy to so many lives with your love for crafting music and putting pen to paper to create magic.'
Recalling the creation of their The Boy Is Mine remix, he continued: 'I remember us making The Boy Is Mine with Kevin in his studio. Together we transformed my little beat into a track that helped alter the history of urban UK music. That was your gift to the world. The ability to bring light with your creative genius.
'To millions you will forever be the voice on the eternal classic Body Groove. To me, you will always be my big brother, my hero and a truly beautiful soul. I long for the day when we make music together again. Love you bro.'
Other tributes included one from garage icon DJ Spoony, who thanked Akabah for what he 'gave us and what you've left us.'
'As the Dreem Teem we had the pleasure of playing Body Groove first on national radio,' Spoony's tribute began. 'We knew it was a hit the moment heard it and subsequently played it loads. We can all only hope that once we have passed that we have left some legacy and I want to take this opportunity on behalf of the Dreem Teem to say thank you Ashley for what you gave us and what you've left us. RIP Brother.'
Working as Architechs' principle writer, Akabah and his brother remixed an array of hits for the likes of Usher, Justin Timberlake, Mariah Carey, Beenie Man and many others.
'He died as he lived, excited about music. Forever a musician. Forever loved,' a statement read.
Benedict Godwin Chijioke (TY) - May 2020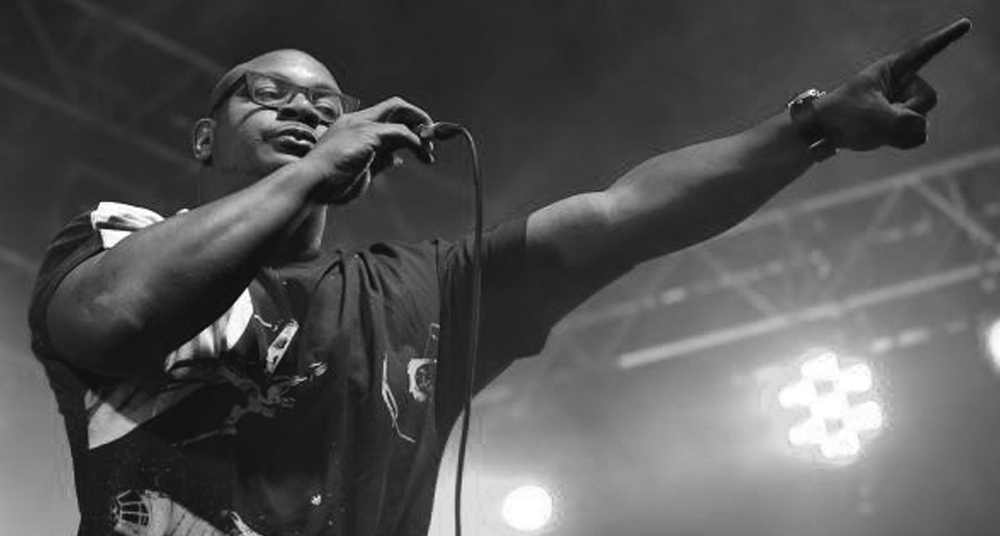 Nigerian-British rapper and Mercury prize nominated songwriter 'Ty' died on 7 May 2020.
Upon his passing, there were figures from across the UK music scene that paid their respects to Ty on social media.
'I'm so sad about the news that @tymusic passed away today,; Gilles Peterson wrote in a tweet. 'He was a huge part in the development of Hip Hop and spoken word in this country. An original no nonsense voice always sharp always witty. Today's generation of rappers owe him a lot – a true gate opener. RIP'
Born in London in 1972, Ty released his debut album The Awkward in 2001. He followed it up in 2003 with Upwards, which was nominated for the Mercury prize the following year alongside Amy Winehouse and The Streets – it was eventually won by Franz Ferdinand.
It was in 2019 when Ty formed hip-hop supergroup Kingdem with rappers Blak Twang and Rodney P and released The Kingdem EP the same year.
Further condolences and tributes were also shown from the likes of Ghetts, Blak Twang and other industry personnel. A tweet from Roots Manuva read 'Rest my Brother. You did good."'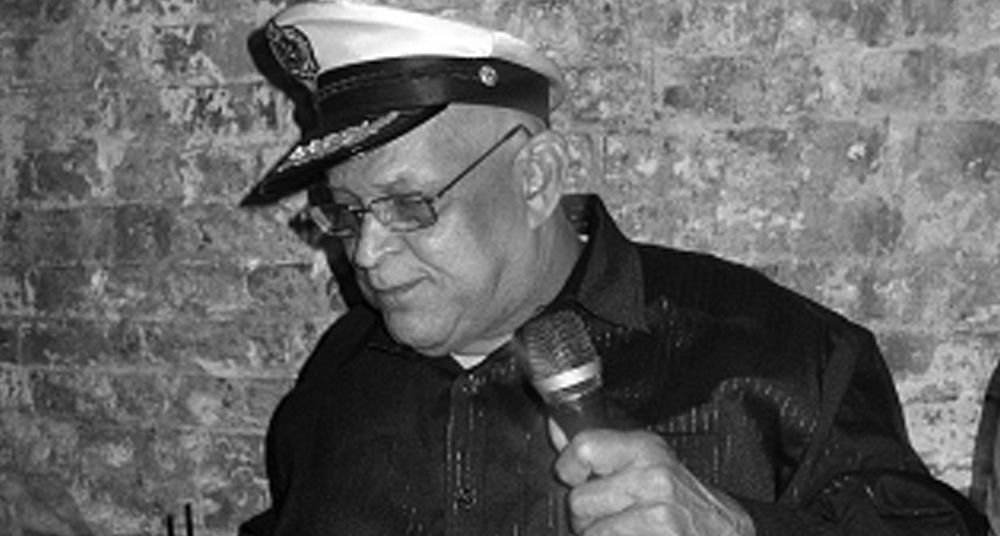 Lee began his career in music in the '60s as a radio record plugger for Duke Reid's Treasure Isle label while producing reggae music of his own. He gained acclaim working with reggae artists like Delroy Wilson, Pat Kelly, the Sensations, Lester Sterling and Stranger Cole, John Holt and Slim Smith, and in 1967 he launched his Lee label. His most well-known production work is perhaps Eric Donaldson's 1971 song Cherry, Oh Baby, which has been covered by the Rolling Stones and UB40.
In the early '70s, Bunny Lee worked with Lee 'Scratch' Perry and Osbourne Ruddock, AKA King Tubby, in developing the dub sound by incorporating more electronics and effects.
Lee produced King Tubby's 1974 album Dub From The Roots and 1975's The Roots Of Dub. Lee and King Tubby continued working together throughout the '70s and released under various names including King Tubby and The Aggrovators.
In 2008, Lee received the Order Of Distinction from the Jamaican government to honour his contributions to the country's music scene on local and international levels. In 2013, he was the subject of Diggory Kenrick-directed documentary I Am The Gorgon, another one of his nicknames.
The likes of David Rodigan, Nadine White and Pressure sounds took to social media to pay their respects following Lees' passing.
Rodigan wrote: 'The Reggae world has lost another iconic figure; Bunny 'Striker' Lee was unquestionably one of the most charismatic and inspirational record producers in Jamaican music with a phenomenal catalogue of hits. He drove the music forward across the decades & will be sorely missed'
A tweet from Nadine White read: 'Bunny 'Striker' Lee has died. He was one of the most influential producers in the history of reggae music. The original Don Gorgon. This is such sad news! The world owes this man a great deal." whilst Pressure Sounds went on to add: 'Very sad new for everyone at Pressure Sounds, Bunny Lee sadly passed away yesterday. A huge character and creative force in the business. He will be missed. RIP Mr Lee. #musicforever'
Ebow Enyan Graham - April 2020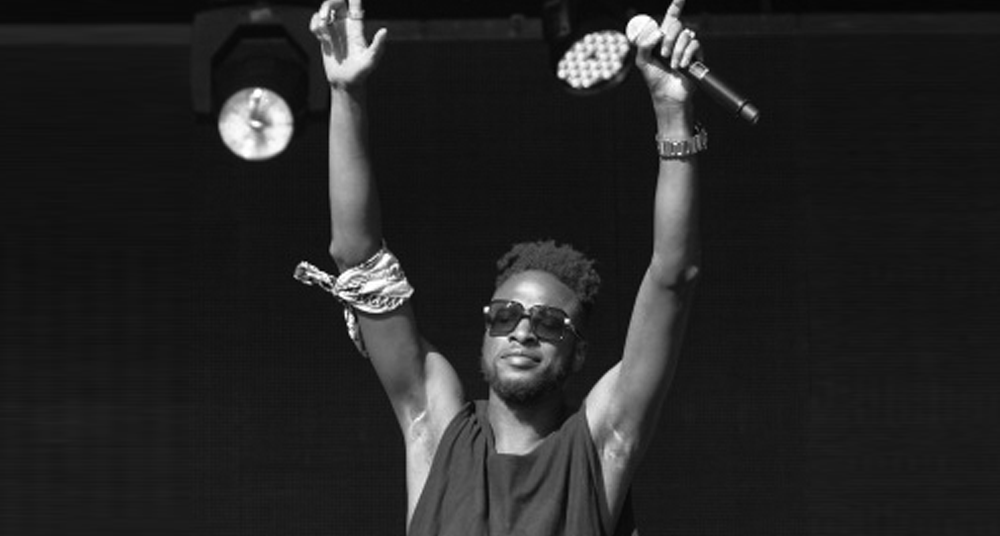 Vocalist of English hip-hop and dubstep group Foreign Beggars, Ebow 'Metropolis' Graham, passed away on 18th April 2020 at the age of 41.
The group confirmed in a statement which read:
'Dear friends, it is with the heaviest heart we inform you that our brother Ebow Enyan Graham suffered from an accident at home, and passed away in the early hours yesterday morning. Ebow was a deep and peaceful soul, a dedicated and loving father to beautiful 10yr old Cassius, and who touched people with his warmth, insight, talent and generosity everywhere he went. In his recent years, he had been on a spiritual journey and had really been exploring his relationship with existence and the universe, only last week he was in a very serene and happy place with his life, family and artistic vision.'
'Some of the last words we heard him say were 'The only way humanity will heal is when it understands that we are all Gaia and truly understand we are all one'. These words couldn't ring truer for us, even in light of his passing. Ebow meant so much to so many people, a true poet and MC, an incredible father, gifted, humble, yet stylish to a T… His legacy lives on through his energy, love and passion, and through his son Cassius.'
The group also added: 'We feel privileged to have spent most of our 20s and 30s in his company, enjoying life, making music, and travelling the world together. As we process this we find it hard to believe that we will never talk, share a joke, eat together, appreciate music, debate points of view, discuss the world, rock a crowd, or laugh together again. We have set up a Just Giving account to support the family, and to help towards Cass' future.'
Kenny Lynch - December 2019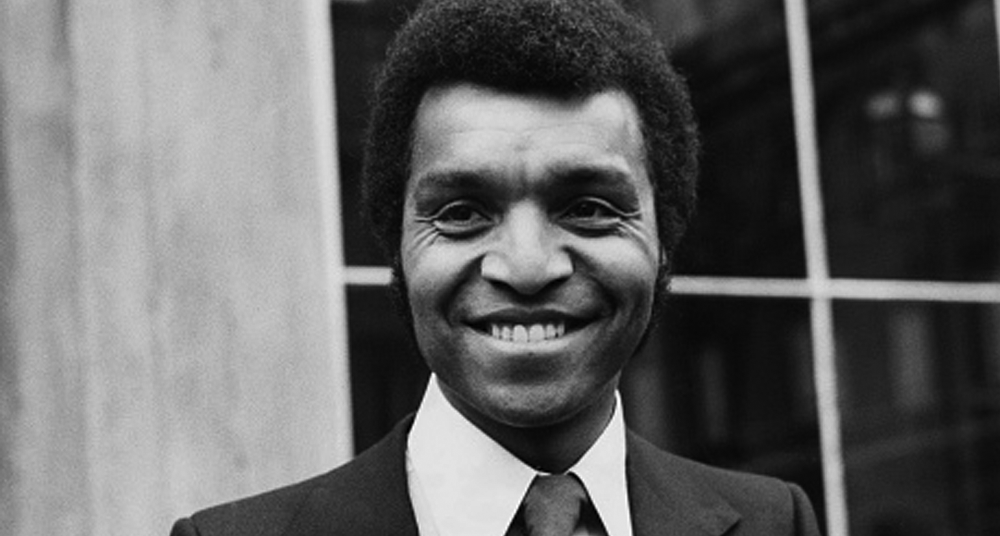 British singer and entertainer, Kenny Lynch, died on 18th December 2019.
Born in east London in 1938, Lynch was one of the few Black British pop singers to find fame in the early 1960s.
Lynch had two top 10 hits in the 1960s, toured with the Beatles and wrote songs for the Small Faces. His songs Up on the Roof and You Can Never Stop Me Loving You reached number 10 in 1962 and 1963 respectively. Lynch was the first artist to ever cover a Beatles song when he released a version of the Lennon and McCartney composition Misery in 1963.
A decade later, he was one of the celebrities to appear with Paul and Linda McCartney on the sleeve of the Wings album Band on the Run.
Match of the Day presenter Gary Lineker remembered him as 'a delightful, funny, talented man", while Boy George said he had been a 'huge part of my 70s life'.
Lynch, whose film work included appearances in The Plank and Carry On Loving, was awarded an OBE in 1970 for services to entertainment.
Millicent Small – May 2020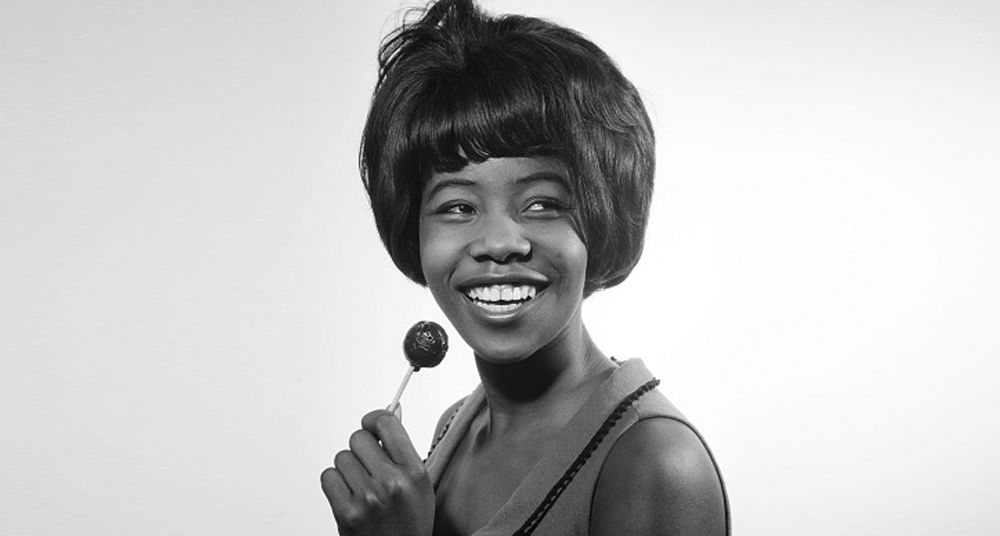 Jamaican singer and songwriter Millie died on 5 May 2020.
Millie Small was most famous for her hit single My Boy Lollipop, which reached number two in both the US and the UK in 1964. It remains one of the biggest-selling ska songs of all time, with more than seven million sales.
Small was born in Clarendon, Jamaica, the daughter of a sugar plantation overseer and was one of seven brothers and five sisters.
At the age of 12, she won a talent contest at the Palladium Theatre in Montego Bay, and by her teens, she was recording for Sir Coxone Dodd's Studio One label in Kingston. There, she teamed up with reggae singer Roy Panton, and they became one of the island's most prolific duos, scoring a major hit with We'll Meet.
Island Records founder Chris Blackwell took an interest in the singer after releasing some of those records in the UK on his then fledgling record label, Island, and brought her to London in 1963.
It was Blackwell who announced her death and remembered her as 'a sweet person... really special'.
'I would say she's the person who took ska international because it was her first hit record,' he told the Jamaica Observer.
'It became a hit pretty much everywhere in the world. I went with her around the world because each of the territories wanted her to turn up and do TV shows and such, and it was just incredible how she handled it.'
Millie left Island in 1970 and recorded for legendary reggae label Trojan Records. Her first single was a cover of Nick Drake's Mayfair. However, it was the B-side that attracted greater attention. Called Enoch Power, it was a defiant response to Enoch Powell's inflammatory, anti-immigration 'Rivers of Blood' speech. Small's lyrics, which captured the mood of the UK's Caribbean population, received a rapturous response when she played the song at the Caribbean Music Festival at Wembley Arena, a month after its release.
Soon after that single, and the accompanying album Time Will Tell, Small stepped away from music, saying 'it was the end of the dream and it felt like the right time'. In later years, she lived in Singapore and New Zealand before returning to London, where she concentrated on writing, painting and raising her daughter.
When My Boy Lollipop was re-released in 1987 to mark Island Records' 25th anniversary, the singer gave a rare interview to Thames TV, where she revealed she had, at one point, been penniless and sleeping rough in London. However, she took the hard times in good grace, explaining: 'That's all experience. It was great. I didn't worry because I knew what I was doing.
'I saw how the other half live. It's something I chose to do.'
In 2011, Jamaica's Governor-General made Small a Commander in the Order of Distinction for her contribution to the Jamaican music industry.
Delroy Washington - March 2020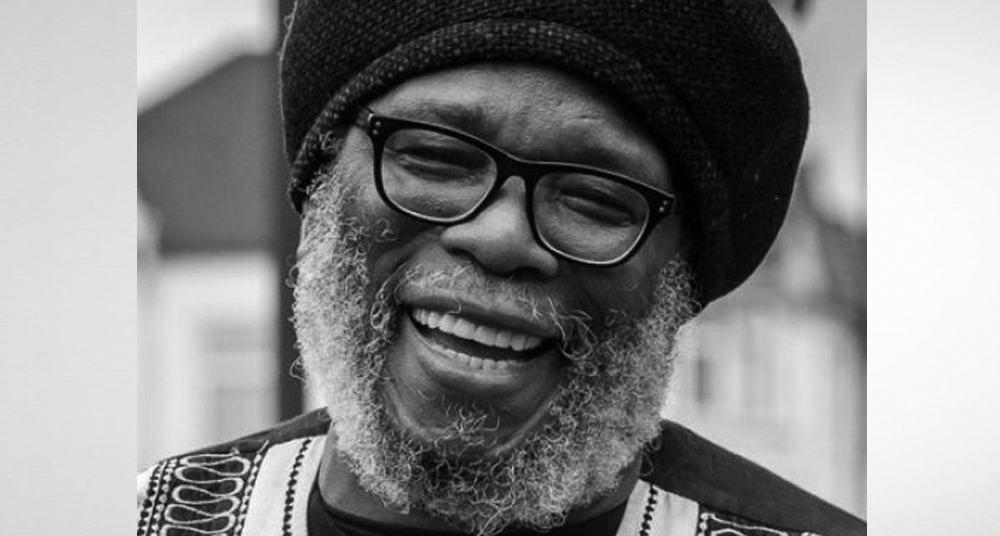 The British Reggae pioneer and singer, Delroy Washington who was one of the first artists to be signed to major record companies CBS, Island and Virgin, passed away in London on 27 March 2020 after a short illness.
Delroy was the founder and chief executive of the Federation of Reggae Music UK, the Reggae Trade and Development association.
Dawn Butler, Labour MP for Brent, paid the following tribute on news of his passing: 'My deepest condolences goes out to Delroy's family, friends and fans. Delroy was a great musician and a friend. He played with Bob Marley and the Wailers and was never short of a story or two.
'Delroy cared passionately about reggae music and I am pleased that he was a part of making Brent the reggae capital of Europe and I am sure Brent will launch the reggae tours in his name. Brent will honour Delroy and I will miss a friend.'
After Reggae legend Bob Marley had discovered him, Delroy Washington was signed to Johnny Nash's JAD Cayman Music along with Marley in the 1970s. He worked with Bob Marley and The Wailers and was taught rhythm guitar initially by Reggae Ranny 'Bop' Williams and subsequently by Marley, Wailers bassist and multi-instrumentalist Aston 'Family Man' Barrett who also taught him to play the bass guitar.
Dean Anthony West (Black the Ripper) - April 2020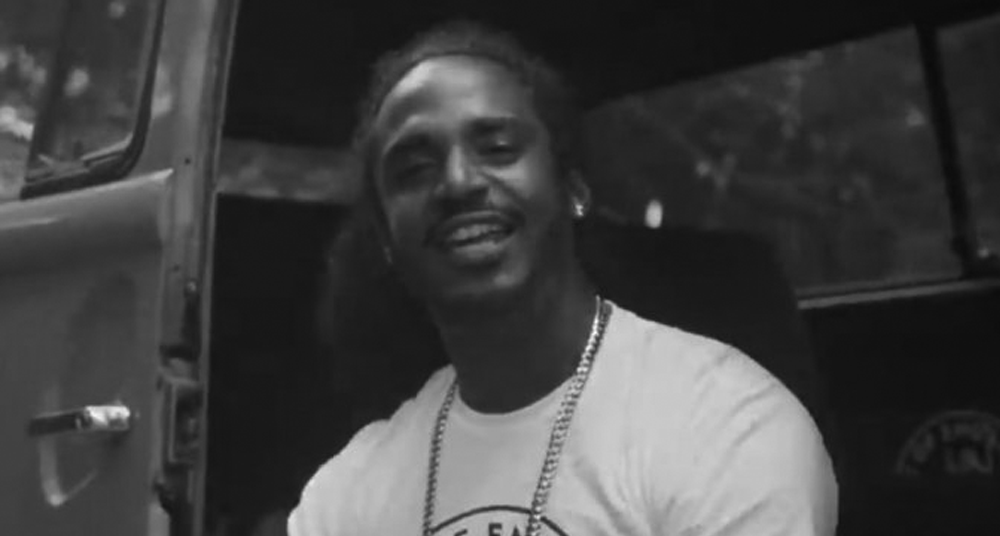 UK rapper and entrepreneur Black The Ripper (Dean West) passed at the age of 32 on 6 April 2020.
Black The Ripper was a pivotal figure on the UK rap scene, rising to fame with mixtapes such as Afro Samurai and Holla Black. He was one of the earliest artists to have been featured on the British urban music channel SB.TV.
Upon the news of West's death, the likes of Krept & Konan, Lethal Bizzle and Top Boy actor Michael Ward posted messages of tribute on Twitter. Skepta, Maya Jama and AJ Tracey also took to social media to pay their respects.
Frederick Nathaniel Hibbert (Toots Hibbert) - September 2020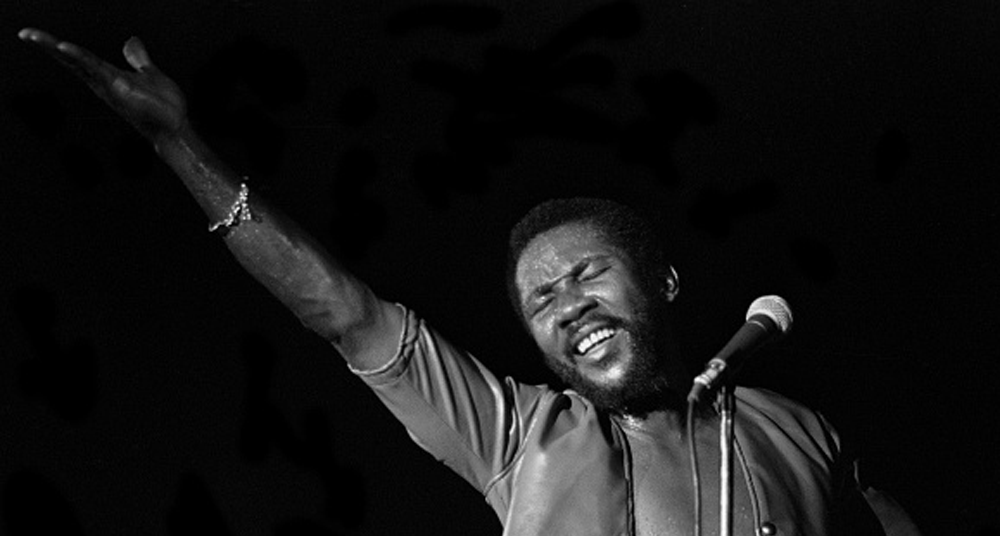 Legendary Jamaican reggae pioneer 'Toots' fronted the reggae and ska band Toots & the Maytals from the early 1960s. He passed away peacefully in Kingston, Jamaica on 11 September 2020, surrounded by his family.
His death came just weeks before the release of Got to Be Tough, the band's first full-length album in more than a decade. Hibbert is credited with popularising reggae music and even naming the genre - his 1968 single Do the Reggae is the first song to use the term.
Other popular tracks include Pressure Drop, Sweet and Dandy, and 54-46 That's My Number.
Described as 'the world's greatest living reggae singer' in a Rolling Stone profile, his vocal style has been compared to Otis Redding. The magazine lists him as one of the 100 greatest singers of all time.
Tributes poured in for the legendary musician on social media which included UK actor and comedian Sir Lenny Henry saying he was 'so sorry' to hear of his death. 'His music was a constant in our house growing up,' he tweeted. 'His voice was powerful and adaptable to funk, soul, country, AND reggae. Rest in power.'
Ziggy Marley - son of reggae icon Bob Marley - wrote on Twitter that Hibbert was 'a father figure to me'.