From pogoing indie-rock frontman to the toast of Tinseltown: composer Clint Mansell tells Anita Awbi how he swapped the West Midlands for the West Coast.

There's not much that can knock a Grammy-nominated screen composer off his stride - or so you'd think. But with each incoming commission, Clint Mansell braces himself.

There are no industry accolades (he's not into trophies), or Hollywood hook-ups (he has a terrible poker face), that can dampen the tension or loosen the nerves. Clint is just an ordinary bloke making extraordinary music.

'For me, every new film is always daunting. You're starting with a completely blank page and you need a multi-coloured masterpiece at the end of it,' he says over the phone from his Los Angeles studio. Outside, the Californian sunshine is bleaching the sidewalks and movie execs are out on the hustle. It's a million miles from Coventry, where he was born in 1963.

'When you write music for somebody else they're going to tell you things you may not want to hear,' he continues. 'You've got to learn to detach yourself from it, but at the same time be invested enough that you think it's important. It's a fine line. It can be very tough.'

It's this modest pragmatism which makes Clint stand out like a sore thumb in the movie-making business. You can hear it in his music too. His oblique scores bring a measured depth to every narrative he immerses himself in. From Duncan Jones (Moon) and Darren Aronofsky (Requiem for a Dream, Noah) to Irvine Welsh (Filth) and Park Chan-Wook (Stoker), Clint has become the go-to composer for some of the world's savviest directors.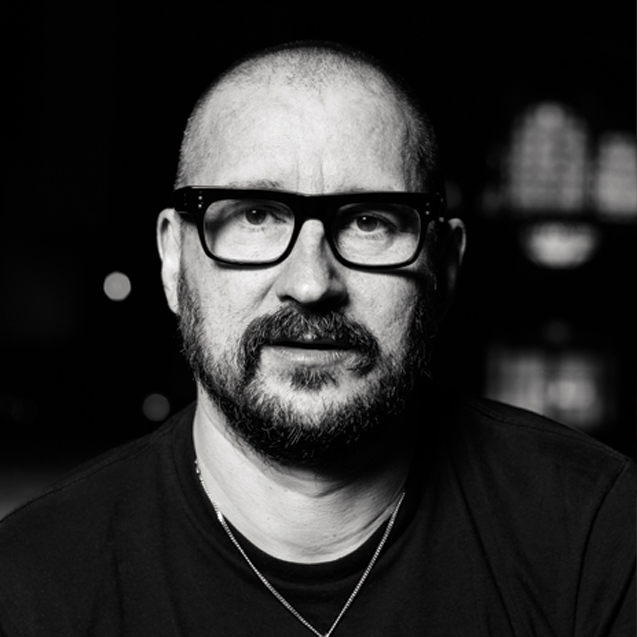 First flight
It was his murky, minimal soundtrack to Darren's 2010 psychodrama
Black Swan
that earned Clint his first Grammy Award nomination and a place in Hollywood's little black book. Grossing over £300m at the box office, the movie and score (which itself was a reworking of Tchaikovsky's
Swan Lake
) have since been hailed masterpieces on both sides of the pond. But in truth, Clint had already been producing Tinseltown's darkest, most daring soundtracks for nearly 15 years.
My problem is I don't have a poker face, so if anybody starts

talking crap to me they can see exactly what I'm thinking.
His earliest venture was the score to Darren's directorial debut
Pi
back in 1996. Back then, Pop Will Eat Itself, the electronic-indie outfit Clint fronted, had just disbanded. In their time, the quartet had enjoyed a string of ephemeral top 40 hits and opened for hard-hitting US acts Public Enemy and Nine Inch Nails. They also helmed the short-lived 'grebo' scene - a booze-fuelled Midlands rumpus that counted The Wonderstuff and Ned's Atomic Dustbin among its dreadlocked, tie-dyed number.
'It was brilliant; people liked our records and our live shows so we got drunk and had a great time,' Clint says. 'I just remember laughing my way around the world, really. But by 1996 I'd spent a decade in the band, and like anybody that changes career or gets made redundant, your identity is wrapped up in what you do. When it ended I found myself at a real loss. I was rudderless.'
He'd just moved to New York (a town he didn't really fit into) and things were looking pretty bleak - until he was introduced to the young
Pi
director. 'Meeting Darren set us both on a totally new path, particularly for me,' Clint remembers.
'He obviously could have found somebody else to score his movies, whereas for me, I was given the opportunity to do my thing. It was a very big experience for me, and we've gone on to do a fair amount of work that we're proud of.'
I want to work on films that speak to me,

that drag something out of me.
Artistic independence
Over the years, Clint's trademark sound has grown to incorporate harsh electronics and orchestral motifs, which he melds into recurrent themes and contorted shapes. He's also locked musical horns with the lauded Kronos Quartet, punk-rock icon Patti Smith and Nine Inch Nails' Trent Reznor – musicians who are all 'out there', he says. For Clint, artistic expression is always at the top of the agenda, so he needs to pick his musical and cinematic bedfellows wisely…
'I want to work on films that speak to me, that drag something out of me. I want to work with people who challenge me to not rest on my laurels,' he explains. 'And hopefully they come to me for something they can't get somewhere else. My scores aren't reliant on wallpaper - just stuff, filling up the soundscape. There needs to be a point to it, you know?'
It's this creative spirit that has proven his biggest draw. Since the late nineties, Clint has scored more than 40 feature films, expertly teasing out the isolation, anxiety and fear in dozens of leading men and women. Testament to their standalone power, many of his most recent efforts have been released as artist albums in their own right.
His latest work, the soundtrack to Ben Wheatley's adaptation of J.G. Ballard's
High-Rise
, sees Clint mine the same forward-thinking electronic/classical fault line as
Black Swan
. And, in a nod to the composer's growing stature both inside and outside the film industry, the soundtrack was automatically released physically and digitally to coincide with the movie's March debut here in the UK.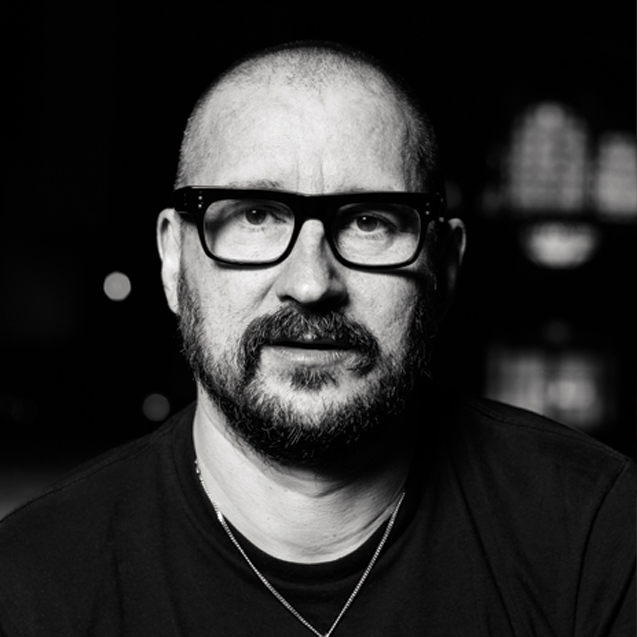 Early exposure
Listen to any Clint Mansell score and you'll be able to pick out shades of post-rock, industrial electronics, avant-garde pop and seventies' soundtracks in among the waves of crushing ambience. It's a complex sound world which belies his lack of classical schooling and points to a more populist education.
His first eureka moment happened in 1972 at the tender age of nine. Clint was watching
Top of the Pops
at his Nan's house then all of a sudden… 'David Bowie came on doing
Starman
,' he says. 'There's that bit where he points down the camera and you think he's pointing right at you! I don't even remember if we had a black and white TV then, but I do know that it felt like the world suddenly turned technicolour. It had the hugest impact on me. From then on, I knew I wanted to be involved in music.'
Clint bought every Bowie record religiously until 1979, and through him developed a passion for new music which led him to The Ramones, Siouxsie and the Banshees and Joy Division. He was also absorbing whatever seventies weirdness the BBC was busy beaming into our front rooms. Its Monday night movie slot, which screened the likes of
The Parallax View, Don't Look Now, Assault on Precinct 13
and
Walkabout
particularly grabbed his young ears.
'I just felt, like, wow, this is me, this is my world now. This isn't my parents' world, or even the movie-goers' world, because these were independent films just doing their own thing.'
Then, in the eighties, arthouse releases
Eraserhead
and
Betty Blue
made another lasting impression on Clint, as he began to gravitate towards character in the movies. 'Those films had quite a singular voice,' he says. 'Looking back, I think that's what's been the biggest influence on me.'
Next steps
These days, Clint has become the consummate all-rounder, both in his ability to tackle films of any artistic hue and in his knack for bringing studio scores to the stage. Driven by a need to embrace his indie-rock past (he admits he still loves 'showing off' in public), Clint has developed a beguiling live show with a nine-piece band and string quartet.
This March sees them play an eight-date UK tour of Birmingham's Symphony Hall, London's Royal Festival Hall, The Sage, Gateshead and Glasgow's Royal Concert Hall. The set will recreate his most iconic pieces from the likes of
Black Sawn, Requiem for a Dream, Moon, The Fountain
and
The Wrestler
- 'you can even whistle along to some of them', he jokes.
'It's quite amazing how well it goes down,' he adds, sounding almost surprised. 'It's not like going to see a rock 'n' roll show with Mick Jagger fronting. It's all very sedate, and I can sit down, which suits me fine,' he laughs.
'Yes the music is dynamic - sometimes you can hear a pin drop, other times it's quite bombastic, you know? But people have really engaged with it. It's a really an awesome experience. I really love it.'
Clint comes to the UK off the back of a short US concert tour, heading back to LA straight away to begin work on Duncan Jones' next film,
Mute
, which is slated for a 2017 premiere.
So what's it like for a British composer in the eye of the Hollywood storm? 'I'm very much on the outskirts,' Clint insists. 'My problem is I don't have a poker face, so if anybody starts talking crap to me they can see exactly what I'm thinking.
'I have no interest in it at all. It's like the emperor's new clothes - everybody telling each other they're fucking great and me just thinking, "Please, I'll just stay at home." The most valuable thing I've picked up from it all is this one analogy: it's easy to score a good film; it's impossible to score a shit one.'
Clint appeared at the latest edition of BAFTA's Conversations With Screen Composers series, which took place at the Royal Albert Hall on 27 March. The series is run by BAFTA in association with PRS for Music.
This feature appeared in the M59 print edition
.
Read the whole issue online - http://www.m-magazine.co.uk/features/archive/in-print-m59/