Anita Awbi checks in with the new wave of female writer/producer/performers calling the creative shots - and changing the face of British pop in the process.

'I was around 18 and had been invited to play for a bunch of A&Rs somewhere in town. But you know what? I just didn't want to go,' says South London artist and new M cover star Cosima (above and below). She's sitting outside the local pub chatting about her first big break – and what's immediately apparent is how she owned it.

A smile creeps across her face: 'I told my old manager I wasn't going to do it. I just didn't feel comfortable. Instead, they were all welcome to come round to my mum's house and watch me perform there,' she says.

Cosima had only uploaded a couple of self-produced tracks to SoundCloud and already the majors were circling. On arrival in Peckham, they were given a cuppa and shown round Cosima's teenage bedroom, 'so they could get a proper feel for who I am and what I'm about'.

It was a bold strike that set the pace for her future career. She's since signed to Island Records and Universal Music Publishing – maintaining full artistic control – and released her first self-directed audiovisual mixtape, South of Heaven.

Over the last 12 months, her after-party R&B and soulful pop has racked up a cool 2.5 million plays on Spotify, while a performance with rap heavyweight Kojey Radical at the Boy Better Know O2 Takeover on the August bank holiday weekend has further upped the ante. Keen to deliver on the promise, she's now working on her debut LP, with another mixtape expected to land before the year's out.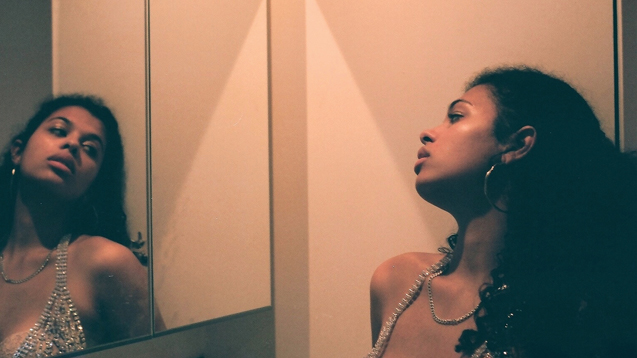 Death of the diva

So what has Cosima learned about the mechanics of pop? 'It doesn't really pay to be a diva in 2017,' she says. 'But what does it actually mean to say no? It means that in a lot of rooms you'll be branded a diva, or crazy, or you'll be "impossible to work with". Really? It's time we owned the word. It's ok to say no sometimes.'

Alongside Cosima, hovering just above the radar, are a new wave of female pop writers navigating their way through the industry for the first time. From the deluxe synth-pop of TUSKS to the future-facing songcraft of Raphaella and FEMME, they're all bringing something authentic and auspicious – if we, as an industry, are willing to get behind it.

Alongside other 'ones to watch' – Raye, Jorja Smith, Kaleida and The Japanese House included - these are artists with a mainstream presence, playlist spots on BBC Radio 1, Spotify and Apple Music, and healthy social media stats. They're also extremely savvy songwriters playing by their own rules. But what are the odds of these artists achieving serious pop props?

Pop hurdles

At the time of writing, Kosovan-British artist Dua Lipa (below) has just scored her first number one single, New Rules. It's the first time a female soloist has topped the UK Official Singles Chart since Adele in 2015, with her worldwide hit Hello.

It's a curious situation. Right now, women dominate the pop zeitgeist: alongside Adele, Dua Lipa, Taylor Swift et al, there's a whole army of serious contenders to keep an eye on. But their presence is still little-reflected at the top of the charts and in festival line-ups, and the genre continues to be lambasted for its predominantly masculine DNA.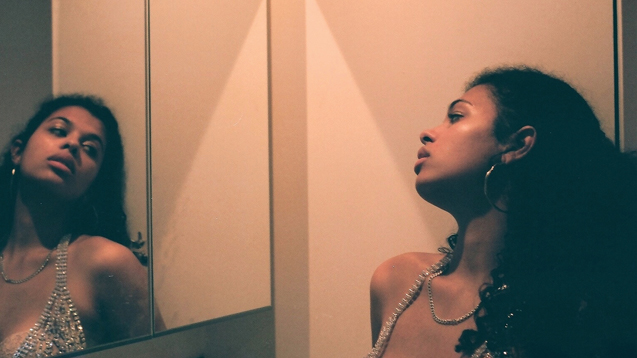 At PRS for Music, only 19 percent of songwriters choosing pop or pop/rock as their first musical genre are female. This rises to 24 percent in the R&B/soul/reggae genre and drops down to just 12 percent in the dance/electronica category. Overall, female membership at PRS stands at 17 percent.

While this is a disappointing indictment for the songwriting community, green shoots are definitely appearing. New figures from the society, due later this year, are expected to show that the male-female divide drops greatly between younger songwriters, particularly among those aged 20 and under.

But there's still work to do. PRS Foundation has recently partnered with Festival Republic for ReBalance, a three-year programme to address the gender inequity in live music. The initiative, based in Leeds, will select an eligible artist each month from 2018 to 2020, offering them studio time, travel and those all-important festival slots.

Its launch, in August this year, prompted Festival Republic's Managing Director Melvin Benn to speak out. 'Something needs to be done about gender equality in the music industry,' he acknowledged. 'It's a wider issue that involves us (the live industry), but the solution doesn't only rest with us.'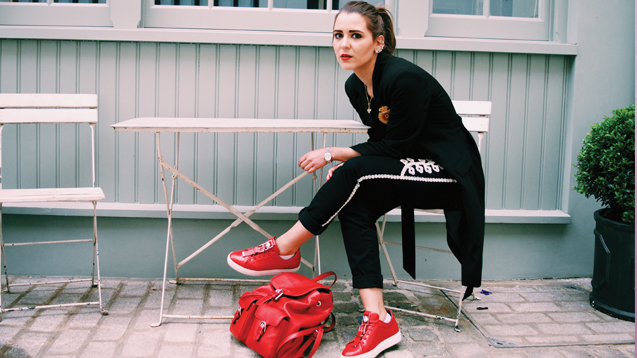 Audible progress

So, while the industry plays catch-up, female up-and-comers continue in their mission. Some are queens of 'post-genre' pop - and their sovereign rise surely spells exciting times for the marketplace.

One such talent is Raphaella (above), who melds sonic snippets from her Anglo-Persian upbringing with slick synth-led pop. Her tipping point came when she submitted a track she'd written, produced and performed to her independent publisher Phrased Differently.

'I'd been producing my own stuff since I was at school and never really thought about it. I was in my own little bubble, I guess,' she says. 'But it was a big thing for me to take the step and say out loud, "I'm a producer". I don't want to speak ill about guys, but it can feel like a boys club in the studio sometimes. Some guys are really lovely about it but there are others who feel like you're taking over their castle.'

Since 'coming out' as a producer, she's been dubbed 'a triple threat' by Music Week, penned for Rudimental, MNEK, Steel Banglez, Gorgon City and Wilkinson, and has also released her own Hype Machine-smashing singles.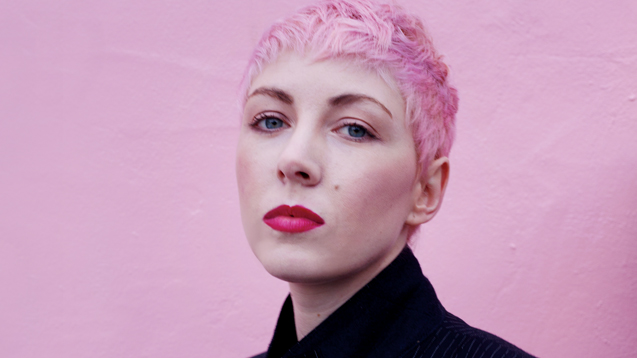 Day-glo pop producer FEMME, aka Laura Bettinson (above), has also learned how to step up and stand out. Although she first got tipped as one third of Nigel Godrich's Ultraista 'multimedia' trio in 2012, she has been crafting her own shiny future sounds since her early teens. Rather than opting for the major label route, which she figured she'd be 'ill-suited to', she put together her own all-female live band.
Success has gently flowed her way, with the video for latest single
Fire With Fire
nominated at the 2017 Association of Independent Music (AIM) Awards. In December, her show at Heaven, London, promises an all-female pop line-up with Elle Exxe, Ronika and Salt Ashes supporting.
But she still remembers the early encounter with a record company that prompted her alternative route: 'I had some pretty hilarious conversations with a woman A&R, who told me I was alienating half of my audience by not having men in my band. I thought to myself, "The project is called FEMME for fuck sake; it's about women". That was when I knew the major label route might not be for me.'
She adds: 'Right now, I'm enjoying flexing my muscles as a producer. Everyone thinks popstars can't produce: you get put in a machine and people do every single thing for you. But that's really not how my project
works
.'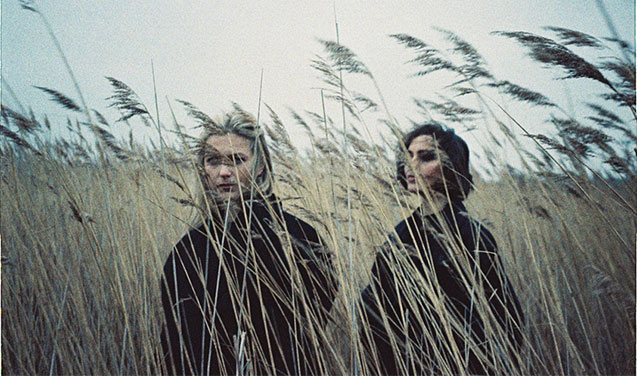 Great expectations

From food's farm-to-fork revolution to the latest wave of DIY musicians: provenance has become the last word in authenticity. But for female pop writers keen to push through their own independent vision, provenance is not a fad, it's necessity.

Cicely Goulder and Christina Wood, of after-hours synth-pop duo Kaleida (above), are a case in point. With more than 34 million streams across a handful of singles, plus two placings in Hollywood movies Atomic Blonde and John Wick, and a stunning debut LP just out, the pair's maverick vision is starting to pay dividends.

Now signed to independent Lex Records, their partnership was cemented over screen composer Cicely and singer Christina's shared love of Detroit techno and Björk's arctic pop. Their rise has been swift, impressive and completely autonomous.

Cicely explains: 'We wouldn't exist or survive if it wasn't for the internet: that is the reality. It's been an incredible opening for us.

She continues: 'The whole album-writing process has been about finding the confidence to do what we want and not worry too much about trying to fit into what the industry expects from female artists.'

Christina adds: 'I think there's an expectation as to how people should be, how they should look. People like things to fit in a certain way because they want to know that it's going to generate revenue.

'But we wanted to do it all ourselves, in our own way. This is our own voice, nobody has interfered with it… Navigating the industry has been really challenging: it's been the hardest part about this whole process, to be honest,' she says.

New space

Ensuring space for new voices in pop undoubtedly breathes life into a genre well into its dotage. And with an army of unbridled female writer/producer/performers primed and ready, we could be on the verge of a really exciting breakthrough.

For Raphaella, the writing is already on the wall: 'UK pop is probably my favourite sound right now, because we're starting to get really experimental. It feels like nothing's too weird.

'There's a quirky, individual, raw and edgy sound coming out of the studios, which people are starting to accept and go with. It feels like any day you wake up you could create an entirely different new sound and it's open to you. For me, it's a great time to be making pop.'

This article featured in the M65 issue of M magazine

Cosima photos: David Sessions/Mila van der Linden