Which sector of the entertainment industry is now bigger in commercial terms than either recorded music or movies? Super-sophisticated consoles and the extraordinary animation and special effects of modern video games demand budgets to match. And some of that money goes to music. Gordon Masson talks to some major industry players about compositional technique – and secrets of success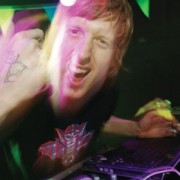 While sales of recorded music have plummeted in recent years, the corresponding popularity of computer and console games has rocketed, creating opportunities for artists and composers to provide the soundtrack music for numerous multi-platinum selling titles such as
Grand Theft Auto
,
Call Of Duty
and
Unchartered 2
.
With millions of pounds on offer, pop and rock acts are increasingly licensing tracks to games and in some cases, such as
SingStar
,
Rock Band
and
Guitar Hero
, the entire game is based around certain artists' music. But they're playing catch-up with composers, who have been tapping into the 'interactive entertainment' market for more than 20 years now and have helped the sector grow to the point where it is now the number one form of entertainment.
To put things in commercial context: the global video games market is worth an estimated $35 billion a year – bigger than both the recorded music industry and the movie industry – and naturally enough it has created a 'brain drain' of talent migrating to work in gaming.
Walter Mair has written scores for movies such as
Wolf Creek
and
Breaking The Rules
, as well as big-name games titles. he says: 'There's not a lot of difference quality wise between feature film scores and games. When you're talking about a Hollywood blockbuster like
Wolverine
or a triple-A game title, the music budgets can be identical.'
Around half of all British households now have at least one video games console and the industry here equates to nearly 50% of all creative businesses, according to the department for culture, media and Sport. indeed last year Britain's spend of more than £1.7 billion on games titles was the largest in Europe and third in the world, with only the US and Japan claiming bigger sales.
Thankfully, that success translates into work for the creative sector. The diminutive UK is home to no less than 48 of the world's top 100 games development studios. And the productions can be huge. Mair recalls: 'Sega heard some of my film score music and asked me to write something epic for their game
Viking: Battle for Asgard
. in fact, the reference they used was
Lord of the Rings
. So I went to Prague and recorded with an 85-piece orchestra and an 80-member choir.'
Armin Elsaesser has been composing professionally for about a decade, but in the last four years he has specialised as a music and sound effects composer, thanks to his wife's introduction to games developer Fluffy Logic, where she
works
as a producer. 'it's quite hard to get into the games industry as you have to make sure you stand out from the crowd,' says Elsaesser, whose work includes titles such as
Savage Moon
, while he recently finished work on
Star Wars
spin-off
Battle For Hoth
. 'I usually do all the incidental music: in-game, cut scenes, menu music, pause music, the lot. For
Hoth
, however, it was decided to keep some of the original John Williams score from
Star Wars
, because that's what the fans expect.'