Anita Awbi spends time with folk icon Shirley Collins, and others thriving in her wake, to learn how our ancient musical vernacular is inspiring songwriters today…

'When I recently recorded Awake Awake Sweet England for my new album, I had no idea what was about to happen in this country,' says Shirley Collins in her gentle South Downs lilt.

She starts singing the song's opening lines, her earthy patina the perfect conduit for its 16th century verse: '"Awake, awake, sweet England, sweet England now awake… Repent, repent Sweet England, for dreadful days draw near."

'Crumbs, how prescient was that?' she continues. 'Not that I was aware at the time. But it seems to have struck a chord with people, especially in the world as it is today.'

Shirley, now 81, released her tumultuous seventh album Lodestar in November, ending a 38 year recording hiatus. Coaxed back into the studio late last year, having been diagnosed with dysphonia in the seventies, the songs have waited patiently for Shirley's attention, some swirling around her head for half a century or more.

They mostly paint a bleak picture of a ruthless world, marked by death, violence and an absence of mercy. Betrayal and deception feature heavily, as her melodies traverse the myths and verities of old England with all the care of an archaeologist unearthing precious relics.

For her, these traditional songs are a living, breathing connection to a world long gone - pointers from another era that can help us make sense of the present. 'I hope this music gives people some sort of idea that there's a different world out there for us to draw from,' she explains. 'A world in our past, which lives on in the different sorts of music people sang. It's all still relevant to us today, because those songs are eternal.'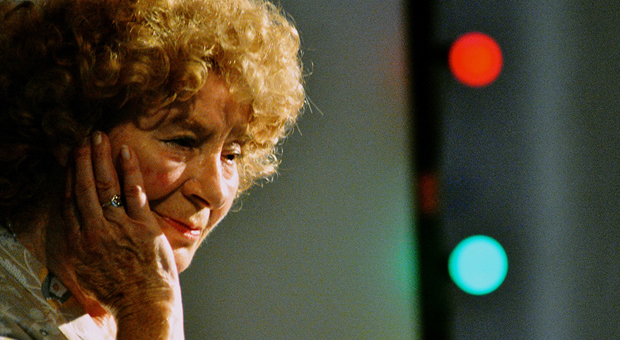 Time traveller

From a seminal field recording trip to the Appalachian Mountains with Alan Lomax in the fifties to her peerless singing and arranging career, Shirley has been documenting and protecting our folk vernacular for nearly 60 years.

Following in the footsteps of the late folklorist Cecil Sharp, she has helped three generations of songwriter discover the timeworn dialects of Britain's musical traditions, preserving them for future posterity.

Now, in 2016, it seems her work has never been more relevant. With the idea of hauntology – a disjunction with the present – permeating our cultural spheres, we live in a society transfixed by nostalgia. Uncertain of our future, we look backwards for guidance, reassurance – and artistic inspiration.

'That's why these songs are pertinent today', Shirley explains. 'There is nothing they will hold back from, and I find that extraordinary. There is no judgement in them; you just tell the story and let the listeners make up their minds.

'I think this is their most precious value - they address every single aspect of the human condition, from mercy to fratricide, infanticide - even cannibalism. They tell us an awful lot.'

Untapped history

For David Chatton-Barker (below, right), an artist and co-founder of the innovative label Folklore Tapes, it's much more than a desire to reconnect with our old musical traditions. Through his work, he draws on a wider sense of our cultural antiquity, one meted out in the myth, medicine and social conventions of an earlier time.

To him, and the other artists working on his label, including Sam & the Plants and Magpahi, it's about channeling this knowledge to inspire fresh sounds, relevant to the 21st century.

'We've become disparate, broken apart, politically and on all sorts of social levels. I think this past we share is a great way to unite us. There's a lot of things we've lost that are well worth having,' he says.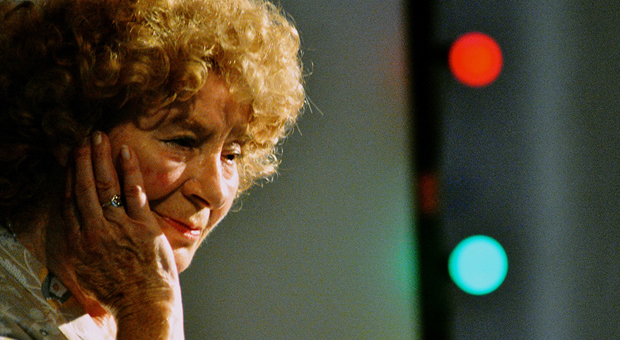 His label's lauded Calendar Customs series gathers artists to celebrate the stories and rites that formed an essential part of our old almanac. Although many of their messages still reach us today, their meanings have become garbled and confused. So, David and his cohort Ian Humberstone set out to uncover their lost symbolism and ritualism through new acoustic and electronic explorations. 'This stuff belongs to us all, and should be celebrated,' he says.

'Our sense of shared past has been blurred and neglected - lost in various nooks and crannies over the years. Much of it is forgotten as generations don't pass it on. And now, as people begin to find it and bring it back into the day-to-day again, it's clear so much of it still remains hidden and untapped.'

Earliest muse

Archaic songwriting styles have always provided a cradle of inspiration for folk artists across the British Isles, as new generations mix up old harmonic and lyrical pathways with new instrumentation and technologies. Revivals in the fifties, late sixties and early noughties each brought a fresh slant on the musical customs which previously lay beyond the grave.

More recently, another resurgence has stirred, spurred on by advances which have allowed the digitisation of dusty archives and field recordings. In 2013, the English Folk Dance and Song Society (EFDSS) launched a free database of traditional songs, dances and customs. It contains 80,000 records and images of manuscripts, old lyrics and broadside ballads, and has helped rekindle interest among inquisitive songwriters.

Dubbed The Full English, the EFDSS commissioned young artists and musicians to interact with the archive and help spearhead the latest preservation movement.

Laura Smyth, Director of the Vaughn Williams Memorial Library at the EFDSS, who oversees the archive, says that, since launching, there's been a swell of interest from songwriters, musicians and artists seeking inspiration from the past.

'It's great that there's an awareness now, because what we've been trying to tell people is that, actually, this music here is yours, do what you want with it and make use of it. The reason it's lasted so long is because there are so many wonderful, fantastic stories and beautiful tunes just waiting to be used and drawn from,' she says.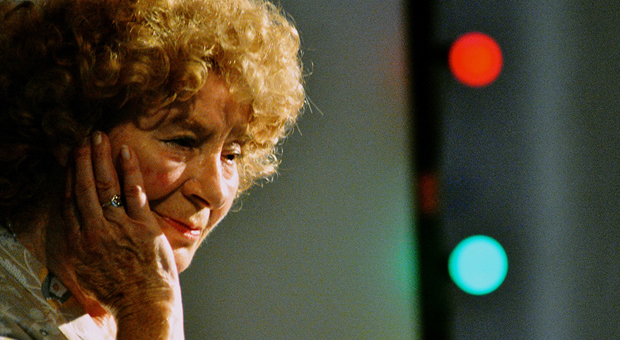 Sparse and spare

Emily Portman is a PRS for Music Foundation-supported songwriter and multi-instrumentalist who's been making waves in folk as a member of the Scottish/English Furrow Collective alongside Alasdair Roberts, Rachel Newton and Lucy Farrell. They've just released an album of traditional songs, Wild Hog, and will be touring the UK in the New Year.

The BBC Folk Award winner also creates music on her own and with The Coracle Band, inspired by ancient song structures and archaic melodies. 'The traditional song lyrics are often so sparingly and poetically told – they can convey a huge amount of drama and intrigue in a few lines,' she explains.

'So learning folk songs has taught me to be sparing in my own writing… although the folk songs have the advantage of many, many retellings, which shave off the unnecessary details over the centuries.'

Emily did a Masters in Traditional Music, becoming fascinated by the multiple meanings drawn from songs as they pass through the ages. On a structural level, folk's idiosyncratic time signatures have permeated her own writing. 'Since discovering folk music, my songs have become more narrative based – and less concerned with naval gazing than they used to be, which is a good thing I think!' she says.

But Emily also cautions against transposing lyrics without paying heed to their cultural contexts: 'Not all ballads are full of worldly wisdom but they can always provide little windows into our history, including the uncomfortable bits we'd rather forget.'

Alison Cooper, who writes and performs under the Magpahi moniker, agrees. She's been releasing experimental, otherworldly acoustica through Jane Weaver's Bird imprint for nearly a decade. And, having collaborated with both Folklore Tapes and the bucolic A Year In The Country label – as well as drawing on mediaeval poetry for her own work – she's familiar with the perils of breathing new life into old verse.

'Some stories do transcend into current times,' she says. 'But others don't fit with the political, social, gender and equality progress we've made. I think maybe some songs are just a lesson about history and how we have changed positively through time.'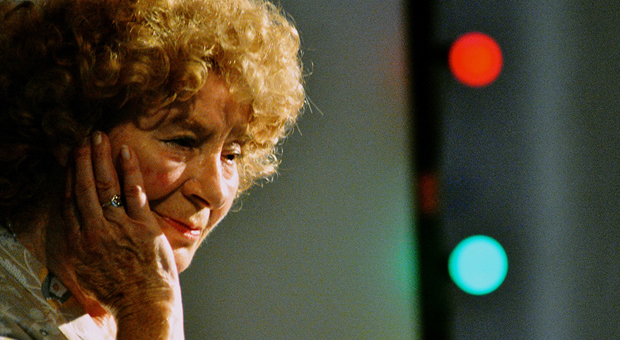 National echoes

Folk music in one form or another has existed in Britain since at least the fifth century, weaving its way through time on the tongues of working men and women who learned and shared it.

Plenty of contemporary artists across the country, such as Kate Rusby and Alasdair Roberts, are crafting original songs directly influenced by those past forms, blurring the line for casual listeners between authentic and current.

But there's no doubt folk resonates loudest in our Celtic corners, according to Kellie While, singer, songwriter and professional folk music champion. Through her role as Head of Creative at 7digital, she oversees the production of the BBC Radio 2 Folk Show and its accompanying annual Folk Awards. 'From my experience, the tradition is heard most loudly in Scotland,' she confirms. 'North of the border, traditional music seems to have a stronger identity and connection to the community than it does elsewhere.

'We tend to hear a disproportionate number of great albums coming out of Scotland, relative to the size of the population. Also, there's often a more competitive music culture in the Celtic nations and that encourages more prodigious young instrumentalists.'

Simon Thoumire, a musician, songwriter and Creative Director at Hands Up For Trad, agrees that the threads of Scottish traditional music remain relatively unbroken through the ages as the support network flourishes.

'Scotland in comparison to England has a much smaller population. So, in my opinion, it's far easier for people to know about their traditions. English traditions are so varied from the north to the south. It's very different. Up here, while we have our Scottish borders traditions, our Shetlands traditions and everything in between, they're all still very alike,' he says.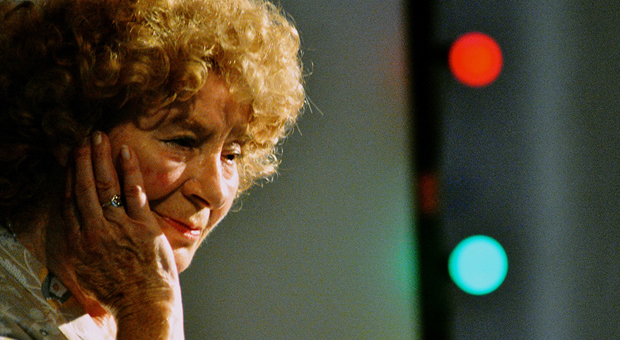 South of the border, Emily Portman finds solace in the rapper sword dancing, ceilidhs and tar barrel rolling traditions that are still strong in Newcastle, where she used to live. And across the westerly border into Wales, 9Bach's Lisa Brown first found her voice in the Eisteddfods, folk singing competitions, which still draw musicians of all ages today. She says: 'When you've been brought up in a close knit Welsh community it's hard to avoid traditional local folk music. You learn the songs in school and learn some from your grandmother, they surround you.'
For Shirley Collins, who's travelled the world gathering traditional songs, all folk music – wherever it originates – helps listeners learn about themselves and the people who came before them.
And, while people search for grounding in the face of increasing uncertainty around them, she says: 'I just want to be able to share this music with people, because I love it so much and I think it's beautiful.
'It has such age behind it that you shouldn't lose it; you can't throw it away. It's really precious music, and I just hope people find their way towards it.'
Head over to m-magazine.co.uk/folk16 for interviews with everyone here on the mechanics of folk songwriting and its relevance in modern Britain.