The 60th Eurovision Song Contest takes place in Vienna this weekend with Austria playing host after the dramatic win of bearded drag artist Conchita Wurst last year with her James Bond theme -style belter Rise Like a Phoenix.

A total of 40 nations are entering songs this year in the contest which has become increasingly bigger, camper and more spectacular as the decades have passed.

In a world saturated with reality singing shows, Eurovision still has that extra special quality, with last year's Grand Final attracting over 195 million viewers worldwide.

Back in 2004 semi-finals were introduced during the week leading up to the Saturday night extravaganza, in order to accommodate the changing nature of Europe and the increased number of eligible countries.

Luckily for us, the UK along with Germany, France, Spain and Italy, are granted automatic entry into the Grand Final due to the fact the 'Big Five' nations put the most money into the competition.

The host country, last year's winner, also of course gets to go through without having to take part in the semi-finals. However, this year we have a one-off, guest entrant in the shape of Australia who have been eyeing up Eurovision for years and finally, for one night only, get their chance to join in.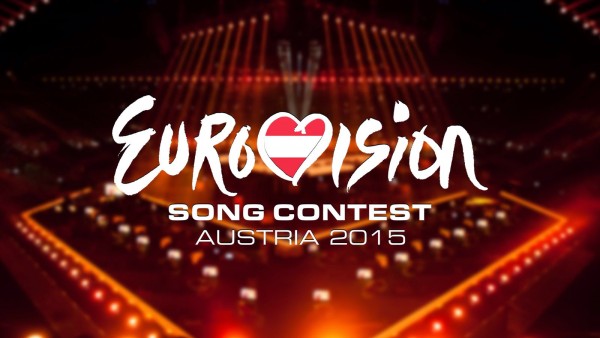 Above: UK's hopefuls Electro Velvet

While many fans were wildly speculating that Kylie or Dannii Minogue might represent the land down under, it is in fact former Australian Idol winner and Oz X Factor judge Guy Sebastian who will take to the stage.

With six number one singles at home under his belt and a surge of good will towards Australia, Guy is certainly a strong contender.

Elsewhere, Sweden have a rich history in the contest having lifted the trophy most famously with Abba's Waterloo in 1974, as well as on four other occasions, including with eighties-tastic boy band Herreys' Diggi-Loo Diggi-Ley and dance banger Euphoria by Loreen in 2012.

This year's entry is Heroes by Måns Zelmerlöw, who came fifth on the Swedish version of Pop Idol in 2005 and has already seen his song go to number one at home.

Pretty much installed as the favourite from the off, Måns does face stiff competition from Italy who have sent Il Divo/Blake/Collabro style trio Il Volo with Grande Amore. If it is sweeping Italian romance that the continent favours this year, it could well be the nation that withdrew in 1997 only to return in 2011, that triumphs.

However, recently creeping up in the rankings is Russia who will be represented by another TV reality singing star Polina Gagarina with power ballad A Million Voices. Russia's stance on gay rights has made them a controversial presence at the Eurovision table in recent times, with last year's contestants, the identical Tolmachevy twins, suffering boos from the audience.

Of course, the betting odds on Eurovision always fluctuate all week leading up to the event as various aspects come into play especially the semi-final performances, the running order and emerging news stories. This played a big part in Conchita's win last year as it became abundantly clear that the torch singer not only possessed star quality but was also making a timely political statement.

The United Kingdom is represented this year by duo Electro Velvet with their infectious Still In Love With You. The song, written by David Mindel and Adrian Bax White, may have divided UK fans but it has also enjoyed a high profile on social media thanks to the discussions.

Consisting of Bianca Nicholas, a former contestant on The Voice and Alex Larke, who performs with a Rolling Stones tribute act, the pair were put together especially for the contest.

With the UK's recent lacklustre showing, British fans are hoping for a reversal of fortune this year. Could 2015 be the year in which we return to the left hand side of the leader board?

The one certainty though is that the positively durable, colourful, frequently baffling and sometimes outrageous spectacular known as the Eurovision Song Contest will thankfully be around for many more years to come.

Words: Russell Iliffe