…and start again. Back in 2009 Edwyn Collins collected The Ivor Inspiration Award. He explained to Paul Sexton about the journey back from the brink.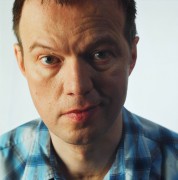 Pitching up at Edwyn Collins' house in north London, I get the sudden feeling I'm in a film about his early life. The door opens, and there stands what could be a young actor playing the teenage version of the beloved Scottish singer-songwriter.

It's actually William, Edwyn's son with his wife and manager Grace Maxwell, who invites me in and makes tea while his parents are returning from a lunch. Even before they arrive, I feel honoured to be visiting a family who could have been all about despondency and self-pity, but whose outlook is actually the most life-affirming thing you could wish to witness.

It's four years now since Edwyn, already widely revered for more than two decades of singular work with Orange Juice, and then as a long-time solo artist, suffered a double cerebral haemorrhage. Six months in hospital have been followed by ongoing and astonishingly determined rehabilitation, overseen by Grace's tireless encouragement.

This is an easy business in which to be glib or, at the other extreme, corny.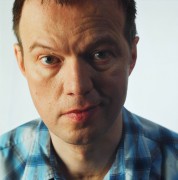 But the standing ovation that Edwyn received on being presented with his Inspiration award at the Ivors was surely one of the most heartfelt in the event's history. The next day, in his usual chatty form on his website blog, he wrote of the 'tremendous euphoria' he experienced.
While Collins still suffers with slow speech and gait, and weakness in his right hand, the physical and mental strides he has made are as dramatic as they are moving. The good humour with which the couple are confronting and confounding their circumstances is rivalled only by the energy they are putting into his ever more extensive comeback.



I'm playing and writing again and relishing it.



'I'm simple now, Paul,' he says disarmingly as the three of us sit chatting in the garden. 'But I'm playing and writing again. Sometimes it's exhausting, but it's good to be enjoying it once more and relishing it.'
Grace says later: 'There's something about a brain injury that makes people not sure how to be around it. It's a great dread, isn't it? Edwyn shoves it in people's faces, and then that makes it a normal thing, all this taboo around it disappears. Even if he's in a cab, he thinks "I'll mention it first, get it out of the way."'
It's hard to take in just how far Edwyn has come since he came out of hospital. 'Edwyn could barely recognise the equipment in his studio,' says Grace, who first met him when he was about 20 (he celebrates his 50th birthday in August, and that will be a good party).
'His speech was obviously impoverished, he couldn't read or write, and this is all pretty difficult stuff to get your head around. This is Edwyn Collins that you've known all these years and the way he's always operated.'
'Back in hospital days,' says Edwyn, 'I was sick and I needed constant reassurance and Grace [would] help me, and the nurse and doctor would help me also. Gradually I got better and better. But it was a long journey.'
One of the most exhilarating aspects of the recovery, not just on a human level but on a creative one for anybody that ever loved Collins' sparse, incisive composition style, was an extraordinary event that happened only a few months ago, as Grace explains.
'I used to say songwriting came as easy to you  as breathing,' she tells him. 'It was never  a very obvious process, but it was always happening.' Turning to me: 'He'd get a distracted look on his face and you'd know he was thinking about a song. It was a very sad thing to see, immediately after his illness, that that creative process seemed to have stopped in its tracks.
'He practised with the band, his singing came back, he went out and played live, brilliant, all these things were coming back. He was poking his head round the door of the studio again, more and more of that was returning to him, but still no writing.
'It was October last year, he woke me up in the middle of the night. Do you remember this?' she asks him. 'This is quite dramatic to describe it like this, but you said "Write this down." "What?" And you had an idea for a song.
'I copied down what you said, and you were singing it, and I said "I'm scared you'll lose this tune." But you didn't, and that next day I ran out and got you a cheap and easy dictation machine, so you can keep it beside you. That was it, from that moment, Edwyn's been thinking about songwriting. It's an incredible feeling to think he's writing songs again, it's miraculous. That took three and a half years.'
Collins takes great pleasure in not only telling me about one of the new songs, but sings it to me as well. 'I've written ten, it's going well,' he says. 'Paul Cook's drumming on one song —
I'm Losing Sleep
, it's called. It's kind of northern soul crossed with punk, I guess.' Sounds like a reviewer's perfect description of the influences that have informed a distinguished song catalogue for the better part of 30 years.
'I can play it in my head,' Edwyn goes on, 'but my hand doesn't work at the moment.'  Grace interjects: 'You work out the guitar chords with Barrie, though [frontman of Little Barrie, the three-piece he's worked with], you know what you want, and you demonstrate it.' He goes on: 'I can play the chords again. The hand is static, but there's some hope, I suppose.'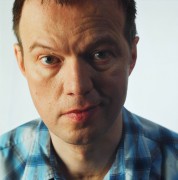 The version of
I'm Losing Sleep
that streams on his site, with full band instrumentation, is unmistakably Edwyn. This and other new material will eventually make a worthy successor to Home Again, the fine 2007 album recorded before his illness. To hear him making any new music is exciting enough, but it stands up well alongside other landmarks of his solo years, and those from the Orange Juice era. The songwriting principles are, he says, the same.



To me, the truth matters... hope and love and all that shit.



'The tune is there, still, but my singing is simple now. But to me, simplicity is good. The truth... matters?' he says with a questioning tone, to make sure he gets the point across. 'Hope and love and all of that shit combined.' He laughs infectiously.
'I think of songs every day,' he says. 'Gradually, the tunes inspired me a lot, and it's a pleasure to me. I listen to the Cribs, of course [he produced their second album The New Fellas, released in 2005], Frank Ferdinand, Otis Redding, Ramsey Lewis...'
Collins always accepts that his global 1994 smash
A Girl Like You
will go before him, but he's just as happy to talk about Orange Juice's early, seminal song Blue Boy. Mindful of the smart mix of Stax and Chic that was particularly noticeable in his work of those days, I ask him about a possible production and guitar influence of Nile Rodgers and the late Bernard Edwards. 'And Sister Sledge of course, yeah, I like some of that, like
Thinking Of You
.'
Three days after the Ivors, Collins was back north of the border for an acoustic gig in Perth, and the day after our chat he was due back in the studio with his co-producer and creative confidant of 15 years, Seb Lewsley. They're also producing an impressively melodic German four-piece called the Kinbeats, and possibly working with Little Barrie again.
As if there was a spare moment, Collins has also taken up his artwork once more, having learned to draw with his left hand. 'At first it was crude, but I'm up a level since then. For example I'm using colour, once more, and that's good.' Two recent exhibitions of his work will be followed by another in London in the autumn.
But there's another highly significant release from the Collins household this season. Grace Maxwell's account of the couple's relationship,
Falling and Laughing: The Restoration of Edwyn Collins
, is due for publication by Ebury Press in early July. It will be one of the year's essential reads, and not just for a music fan.
Grace explains: 'A few people, notably our former lawyer and industry stroller John Kennedy, had been encouraging me, "Put it in the book, write it in the book", and I thought "I'm not going to get around to that" but events moved on and I ended up doing it. So we'll let the world decide whether it's any good or not.
'I wouldn't be able to write a biography of Edwyn's career as such, it's about our years together, full of anecdotes.' 'Plus my stroke,' Edwyn chimes in. 'It begins two days before you're leaving hospital, so it jumps about, it talks about your illness and your comeback from it.'
'Grace is writing well, I think,' he says. 'Personally, it's an exciting book.' Grace stresses that she would never have written it without his approval, 'if I thought you were in any way uncomfortable, but you're up for it, aren't you?'
Edwyn Collins is indeed up for everything again, and in an industry of temporary pleasures, that's a permanent delight. 'I'm gaining so much positivity, and for me it's exciting once more,' he says. 'It's good to be back and it's lovely to sing. What can I say, it's a joy.'