She goes to work, she writes global hits; dozens of them from her office. She's been dubbed the world's most successful songwriter, and in 2008 she  got an Ivor.  Paul Sexton met 9 to 5Ivor Diane Warren in London, in May 2008.
Depending on the dimensions of the ego, it's either a luxury or an insult when the creator of songs that have sold in the scores of millions, can walk down the street unnoticed. Diane Warren is one of those who combines gargantuan success with happy anonymity.



If I'm getting something Quincy got, it's pretty cool.



The writer of dozens of the biggest global hits of the past quarter-century took a rare step into the personal limelight in May 2008 to collect her Special International Award at the 53rd Ivors. If, the night before, she confessed a certain nervousness at the impending attention, it was combined with genuine pride at the recognition.
Reminded that she joins a roll of honour for that award that has recently included Gamble & Huff, Holland Dozier & Holland, and Quincy Jones, she tells me: 'I'm in seriously good company. If I'm getting something Quincy got, it's pretty cool.'
Diane is one of the most dedicated, disciplined and prepared songwriters of the pop era. She's known throughout the publishing and recording communities for her long hours, her tenaciousness to chase down a song until it's complete, and her extraordinary enthusiasm to keep abreast of the charts, as she's done since she was a teenager in Van Nuys, California. The expression 'the song's the thing' was made for her.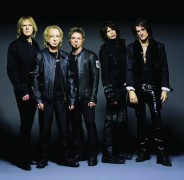 'I feel like I'm just beginning, even though I've achieved a lot,' she says in her low-key way. Hers is a songbook packed with such huge ballads as
How Do I Live, Unbreak My Heart, I Don't Want To Miss A Thing
and
Because You Loved M
e, and uptempo staples from
Rhythm Of The Night
to
Can't Fight The Moonlight
. But she's in no mood to stop and let the grass grow under her feet.
'A lifetime achievement award is like a "chillout," but I have not chilled out,' says Warren with matter-of-fact determination. 'I'm never going to retire, certainly not now. I've never not worked, since I was 14, I've always been writing songs for people.'
When she lists the current recipients of her work, Warren's obvious pride is less to do with the inventory of superstars than with the sheer breadth of genres they, and her songs, embrace. 'Currently,' she says, 'it's Rihanna, Josh Groban, Toby Keith, the Pussycat Dolls, Akon' — she pauses to add 'I think that's a No.1 record,' before resuming: 'Lenny Kravitz, for his next record, a song for Ashanti's new record...Jennifer Hudson, Whitney Houston...I'm probably missing some out.'
So Diane is set to play a key part in Whitney's return, whether that comes later this year or early next, and sure enough, she's written her a big ballad. 'Clive Davis thinks it's her comeback song,' she says. 'When she sings it, people are just going to lose it. A lot of times I don't write specifically for somebody, but this one I did. It was something I wanted her to say.
'I'm also doing a couple of big projects of my own,' she adds. 'One is working with a pretty big name in America, we're going to do a record together featuring different artists, and then there's a classical project, featuring some of my biggest songs.'
The list never ends, because the inspiration never does. Warren has been on a roll for 25 years, since Laura Branigan took her Solitaire into the American top ten in 1983. One wonders if her achievement of seven copyrights by seven different artists, concurrently riding the Billboard Hot 100, will ever be matched.
The secret? Unglamorous as it sounds, it's a lesson to any aspiring writer. 'It's the same process — I show up.' she says. 'I go to work, I get to my office at 8.30, I just sit down and work at it. You have to keep working your muscles, and I work really hard on every song. Nothing is random. Sunday, I try to stay out of my office, but there's a keyboard at my beach house. I get a massage, I try to chill out then, but there's a piano there...'
So do the phones in her Realsongs office go off? 'I'm reachable, but morning is my real writing time, so I don't deal with much else. Later on, I'll be in studios down the hall, so I might be with an artist, and there's always something going on. But I don't like to be in the studio then, I want to be there when it's done.
'My songs can go so many different ways. When I'm demoing something, that's the best way for the song to shine. But once a song is out of my hands to an artist, then it's not up to me. I have to let go.'
Performers charged with interpreting her material can indeed get a little jumpy if Warren's in the room. 'Sometimes artists can be intimidated, and I'm kind of like the melody police. They might do a couple of notes that are different to mine that might make the song better, so I don't want to stifle their thing, either. Other times, I'll just hover around and they don't know I'm there. When they take a break I'll come in. You're not going to tell Robert De Niro how to read your lines.'



I have to love what I'm writing. It's going to be my friend for a week, hanging out with me.



Warren is not the kind of writer who has dozens of unfinished manuscripts cluttering up the place. 'I see titles in my head, like Unbreak My Heart, I saw that one. It's always the first verse, then "What am I going to say, where am I going with this?" But I don't leave it and come back to it, I stay with it. I'm an animal, I'm super-disciplined. I have to love what I'm writing. It's going to be my friend for a week, hanging out with me.'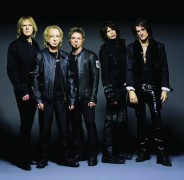 To stay current in songwriting for so long requires a very keen grasp not just on musical trends, but linguistic ones. 'I have young people in my office, and when I did the Pussycat Dolls song, How Many Times, How Many Lies, there was a line about records, and I'm like 'Do kids still say "records"?' They still do, but I did check that out.
'You can't "dial" a phone anymore, and recently I was thinking "What do I say for dial? Hit your digits"? I don't know. At the same time, you don't want to sound super-trendy, it's like a bad hairstyle. I don't want a song that's going to sound stupid in five years, so I'm always trying to be current but classic.'
In recent times, Warren's songs have reached a wider audience than ever before via shows such as American Idol and their international equivalents. 'It's been good for me, and I think it's been good for a lot of artists,' she says. 'Some people go "Oh, they didn't pay their dues, they didn't play in the clubs." But you know what, it's a different day. It doesn't mean they didn't go through a lot of stuff.
'Whatever is going to get somebody to the public is good, and it's not always record companies. That's the thing about Idol. It's the people, it's not some guy with a cigar in a record company.
'The international ones all do my songs. God bless Norwegian Idol, South African Idol. I'm on all of them, so as a songwriter, I'm happy. Some of the versions are cool, some are pretty wacky, but it means they have a life, I'm never cynical about that. To me America is one territory. I want my songs to be everywhere, and they are, I'm lucky with that.'
And of the resulting albums by talent-show graduates? 'You'd hope that each artist makes the best record,' she says knowingly, 'and doesn't just slap a bunch of songs that someone has publishing on.'
Warren is no personal fan of downloading, and you sense that she not only misses the single format on the American music scene, she misses vinyl. 'They cut out the single. When I grew up, I bought the single as an appetiser for the main course. It's not good now, because kids think of music as something for free. Record companies didn't take care of what they should have taken care of. You can't sue a college kid. Don't get me started...'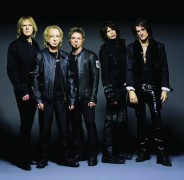 A few days before her London trip, Warren lunched with her good friend Clive Davis, a great champion of her songs. 'He's the last,' she says. 'It's like the movie days of Mayer or Goldwyn, they were the guys.' Through Davis' championing of the US career of Leona Lewis, Warren will write for her second album, and pronounces herself a fan of Duffy, too, even if no one can quite match her all-time favourite singer, Dusty Springfield.
Having allowed herself time away from her pen, paper and piano to come to London, the one-woman hit machine went a little crazy for relaxation and treated herself to an entire weekend in Paris. She should stay a while and celebrate some more,
I tell her. 'No,' she smiles. 'I'll be back in my office, Monday morning, 8.30. On time.'