Last year, Bob McDade, director at Manners McDade Music Publishing, stepped out of his creative comfort zone to helm a brand new record label.

Cognitive Shift Recordings was born early 2016, marking a new era for the 10-year-old independent publishing house, which is home to Nils Frahm, Poppy Ackroyd and Fabric's Houndstooth catalogue.

The label's modus operandi is to join the dots between contemporary classical and electronic music – shedding light on pioneering composers who often go uncelebrated in the world of film composition.

Aided by a collaboration with established indie imprint One Little Indian (home to Bjork, Olof Arnalds and Fufanu), Bob and his team set about developing a creative strategy based on their hard-earned publishing nous.

Their first release was the eloquent ambient soundscapes and string refrains of Roger Goula's debut record Overview Effect.

Its experimental approach and abstract influences – including astronauts' cognitive processes when viewing earth from a distance – offers a first taste of the label's mission to open and enrich the electro-acoustic space.

It was also Bob and the team's first experience of producing and marketing physical and digital product from beginning to end.

With this in mind, we spent some time with Bob to learn how his early experiences with the label will go on to shape it in 2017, and why launching a record label today makes perfect sense to any discerning independent publisher…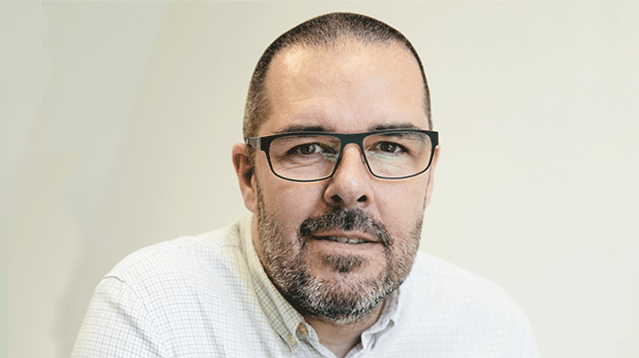 How do you decide who to work with?
Without being self-aggrandising, the Roger Goula album is brilliant – he's raised the bar high. We're willing to fund our releases and make them sound really brilliant, so it's about ensuring each one is really special.
What have you learned in your first year?
An enormous amount. We've really enjoyed the collaborative process with One Little Indian. If we'd set up a record label on our own we'd have to feel our way through the dark. But they gave us a template, which has been more than helpful in understanding how the process
works
.
What have been the highlights?
It felt amazing when one of Roger's tracks from the album achieved its first 10,000 streams. As a publisher, obviously you take notice of that, and if someone approaches you from an A&R perspective, you look at their numbers – that's the important part. But understanding what goes into getting that music out there so people can hear it is something else again. It's not just about PR, it's about marketing, making sure it's out there and properly engaging with the
streaming
services. It's another world.
Is that enriching what you can offer on the publishing side too?
Definitely. On the publishing side, we have a really nice relationship with a couple of streaming services already, but it's made us realise that this avenue is extremely important all round for composers.
What's next for the label?
We have our next album in the pipeline. He's a very busy composer doing loads of amazing film and television projects right now, but he's been able to find time to record. It's a very beautiful album. We'll reveal more soon.
What about the live environment?
That's definitely next for us. We always get involved as a publisher, but organising live shows as a label is new to us. We're talking to an agency in Germany about this side of things now. We're interested in making it a worthwhile business venture that our artists can earn money from.
Also, with talent like Roger, who makes a living creating media music, they never get a reaction from an audience. He did an album launch at Amoeba Music in LA in their jazz and classical music room. We had no idea what to expect, but invited loads of people down anyway. Roger absolutely nailed it with his live electronics and live mixing of the strings. It was a real moment for us. He was absolutely thrilled because he had immediate feedback to his music.
How do you differ from other label out there?
I think there are some which have little idea of their target market for this kind of classical electronic music. The audience is very often young, sometimes surprisingly so, and many want nicely created physical copies of their favourite albums. It's a really exciting market.
Have you got any advice for upcoming composers?
I always tell people to do the best work they possibly can, whatever the project. It doesn't matter the size of the commission or opportunity in front of you – you've always got to smash it. The last thing you do is always what people will judge you on, it's all you've got.
http://www.cognitiveshift.co.uk/