Jim Ottewill meets the new wave of British country and Americana artists 'building their own Nashville' and conquering all before them…

'Country music had a fear association when I started out,' says British country soul artist Yola Carter. 'Achey Breaky Heart and Deliverance were the only reference points in the UK - and they weren't positive.'

The singer-songwriter is contemplating the vogue for home-grown country and Americana after a show stopping performance at last year's Americana Music Festival in Nashville.

Ben Earle from the chart-topping British duo, The Shires agrees about the negative connotations surrounding the genre. 'People literally laughed at us when we said we were a country act', he remembers.

Fast forward four years and its Ben and songwriting partner Crissie Rhodes who are giggling now. Their 2015 debut album Brave and last year's follow up My Universe both reached number one in the UK Albums Chart with their slick, contemporary take on classic country.

Their achievements arrive alongside that of modern country poppers and fellow chart toppers Ward Thomas, sisters Catherine and Lizzy Ward Thomas. Their 2016 album Cartwheels also reached number one, making them the first UK country act to top the UK Albums Chart. Alongside Yola and The Shires, they're offering a uniquely British take on a genre, going beyond the country music stereotypes of Stetsons and spurs.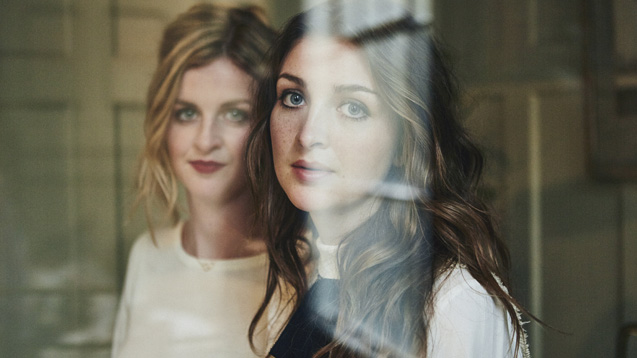 Beyond Deliverance

Thankfully the country music scene, artists and audiences have moved on since Yola began. And there are plenty of indicators pointing towards its ongoing prosperity in the UK.

BPI figures show that country artists sold 1.8m albums in 2016, up from the 1.7m of the previous year, while Dolly Parton's 2014 Glastonbury performance drew record crowds. The C2C festival, held at London's O2, is now a sprawling showcase for the best in country music both from the US and UK. This year it expanded to take in a number of other arenas across the UK for the first time.

Country's more sophisticated, grittier sibling Americana is also riding high with its own chart and awards organised by the Americana Music Association (AMA-UK). British artists falling under this Americana banner have also triumphed in the States with William the Conqueror and Robert Vincent joining Yola in Nashville thanks to backing from the PRS Foundation. As Yola remembers, the acclaim has not been without a struggle. 'I had to fight my way through a wall of things you were supposed to be into as a young girl of colour to get to this music,' she says.

'It means I've spent a lot of time doing things I didn't like to get to where I am now. Thank god for the Coen Brothers' film O Brother Where Art Thou? making sense of what I was trying to get across.'

Debut EP Orphan Offering distils Yola's sound, showing that while she writes soul-baring songs somewhere between country and Americana, she heats it over a love for funk, blues, gospel and much more. She believes it's this blurring of the lines that heightens her appeal.

'It's noticing the connections between genres that helps,' she reveals. 'It's like in The Band's film, The Last Waltz. You can see the connections between all of the genres through the blues, gospel and country with the Staple Sisters, Muddy Waters, Neil Young, Bob Dylan and Joni Mitchell.'

Nashville

Named as AMA-UK Artist of the Year in January, the roots of Yola's current success extend beyond her 2016 Nashville trip.

'Our first gig was at the AMA-UK awards in January,' she says. 'Then within nine months we were in Nashville and the buzz had reached fever pitch.'

As with her contemporaries, Yola is part of a long lineage of songwriters taking what is ostensibly a US sound, reworking it and bringing it back Stateside. But she believes that the significance of breaking in Nashville goes beyond it being the 'beating heart of country music'.

'Playing there is massively important because it's a music city. Every major international label and publisher have representation there.'

Jessica Sharman is one of the most successful of the new breed of British country songwriters. She has played a major role in the success of the Ward Thomas, helping co-write much of their album Cartwheels. She also recommends a trip to the city as a good grounding for aspiring country artists.

'Anyone who wants to write country music needs to go to Nashville,' she says. 'Spend your first three days being the biggest tourist you could ever be. Do the Ryman Auditorium, do Sun Studios, really get into the soul of the city. It'll mean you really feel part of it.'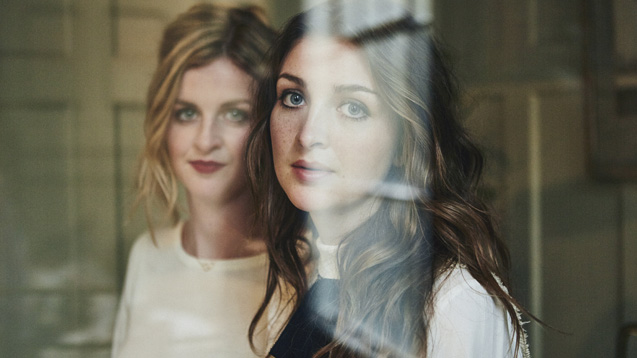 The Shires

While Yola is on the brink of breaking out with her raw gospel country soul, The Shires and Ward Thomas have helped marry roots music with a more mainstream sheen, leaning towards out-and-out pop.

Ben and Crissie from The Shires originally met on Facebook via a mutual friend and musically hit it off immediately. With a name that nods to their British identity, they were picked up by Decca after only a handful of gigs, then signed to US label Universal Music Group Nashville. It means that they're the first ever English country act to be signed to a major Nashville label. Why does Ben think the duo have been so successful?

'The UK country scene was definitely desperate to see a home grown act break,' he reckons. 'People will always love great songs that they can relate and sing along to, and country is a lot more accessible lyrically now for UK audiences. It's definitely surprising a lot of people who thought they knew what country was.'

While they've succeeded under their own steam, The Shires take inspiration from how more traditional country stars turn on their creativity. Ben says: 'We write a lot in Nashville and we love the way they approach songwriting over there. There's a real "song a day" culture and everyone lives and breathes songs. The attention to the lyric and the story is so inspiring and refreshing.'

C2C

The Shires were given a platform to succeed in part to the C2C festival, the UK's biggest country music event. It's acted as a shop window for new talent while attracting big US country stars like Carrie Underwood and the Dixie Chicks to the UK.

This year's edition is even bigger, operating in a Reading/Leeds festival fashion with acts spending the weekend shuttling between London, Glasgow and Dublin to appear in all three cities.

Milly Olykan, events director at The O2 and board member of the Country Music Association (CMA), says the event has reached an audience that was always there but long ignored.

'Kudos to all the fans that have been loyally loving country music long before C2C showed up,' she says. 'There was an audience here that was underserved, no one was bringing them music or new artists to discover.'

Alongside the hit TV show Nashville and the role of online in aiding artist discovery, Milly thinks that the event's partnership with BBC Radio 2 has also secured the genre a wider audience. Dedicated shows from Bob Harris and Ralph Mclean have helped grow the scene's audience.

'When we committed to bringing over big stars from Nashville every year it made sense for radio to get behind it. Then it became worthwhile for labels to invest in promoting a particular act, and then the media want to know more, and get behind it - so it builds an infrastructure that starts to work together.'

Americana

Operating in the same sphere as country, Americana artists have also enjoyed no little success over the last few years. Its new official UK chart clocked up half a million album sales in 2016 while the AMA-UK awards has just seen its second well attended edition. A network of festivals including Maverick and SummerTyne are all acting as incubators for new talent. But for the uninitiated, what is the difference between Americana and country?

Stevie Freeman, AMA-UK chairman explains: 'Jed Hilly, AMA executive director, says, "If you can taste the dirt in your ears, that's Americana". That's how I feel about it too. UK country tends towards pop while Americana tends towards folk, rock and blues.'

Alongside Yola and William the Conqueror, she earmarks the likes of Danny and the Champions of the World and Lewis & Leigh as artists to keep an ear on. To her, these are Americana artists typical of the genre, making authentic, honest music.

'There's something about the British take on roots music that speaks to the USA,' says Stevie. 'Our folk music went over there, came back, went back again - and each time there's a new element to it. Bear's Den, The Staves and Mumford and Sons have really made it big in the US so we should be happy there is a hunger for UK Americana.'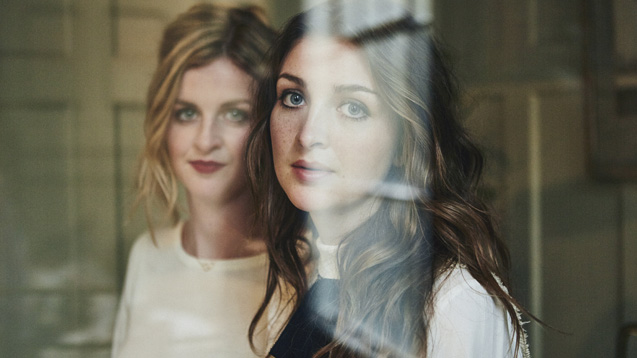 New roots future
So where does the future of the genres lie? Well, it all looks positive with a recent CMA study showing that country music is succeeding in reaching a new, younger audience in the UK. Figures show that 47 percent of 18 to 24-year-olds now identify as country listeners, with 50 percent of participants – a cross section of 800 Brits aged 18 and over – citing country music as one of their three favourite genres.
While country and Americana both look set to continue on their upward trajectory, Yola Carter says that the sound needs to acknowledge the diversity at its heart to go even further.
'Half of the genres it's linked to were ones created by black people. Not white-washing music's history would be extremely handy to help it grow into areas and markets that it's not even managed to touch.'
Jessica Sharman believes that at its core, country and Americana have an enduring appeal because of the emotional honesty, authenticity and hope that they offer.
'People want great stories,' she says. 'Why do people go to the movies or read books? Because they want to be enlightened, they want to have something to talk about, they want to experience joy. They want to be inspired, and hopefully with Ward Thomas that's what we've done with our songs.'
Visit m-magazine.co.uk/tag/country-and-americana for more interviews and profile pieces with a whole host of UK country and Americana artists.