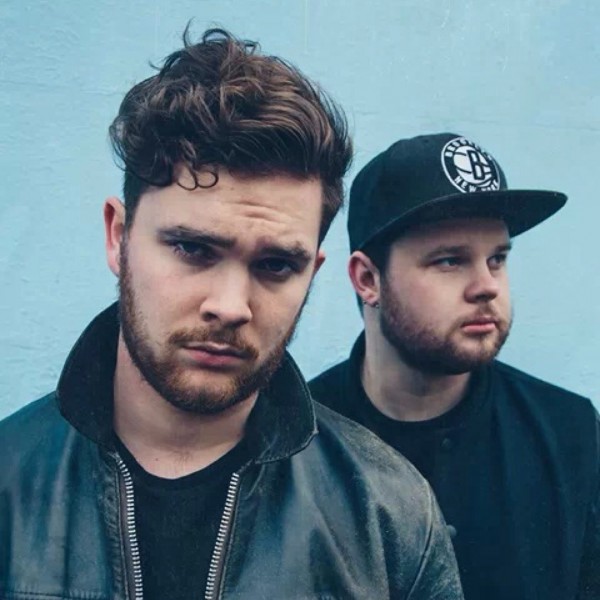 Neil Young once sang 'rock and roll will never die'. Nearly 40 years on, Rhian Jones checks its pulse to discover that rock is still in rude health…
Every few years, British rock music raises serious concerns about its health. Is it dead? Or is it alive? ask confused music industry commentators. From Black Sabbath and Motörhead to Gallows and Enter Shikari, the UK has long enjoyed an on/off love affair with the riff. But late last year all signs pointed to British rock music enjoying a triumphant return, trussed up in fresh leathers with new amps turned to 11.
Royal Blood
Sussex duo Royal Blood, aka Mike Kerr (vocals, bass) and Ben Thatcher (drums), spearheaded 2014's rekindling of this age old rock romance. They picked up Best British Band at the 2015 Brit Awards, and their self-titled debut hit number one in the album charts and earned the duo a Mercury Prize nod.
Speaking to M at the Music Producers Guild Awards
, Ben was enthusiastic about the future of rock. 'It's great. The more bands the better as there are a lot of great writers and performers out there. It's also definitely a good thing for rock to come into play commercially.'
Their LP, released via Warner, ended pop music's stronghold over the top spot. It sold just under 66,000 copies in the UK and gave the pair the biggest week-one sales of any new act's debut rock album since 2011 (when Noel Gallagher's High Flying Birds' took the title).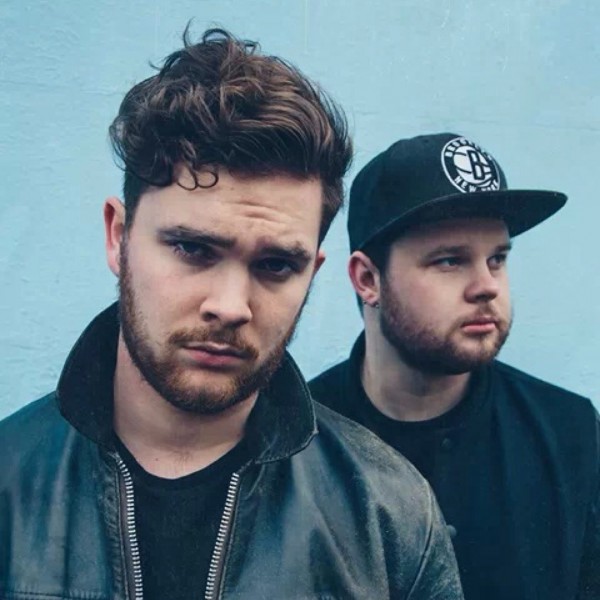 Going overground

At the same time, the airwaves were alive with the sound of guitars after BBC Radio 1 launched a three-hour rock show with Daniel P Carter on Sunday nights. Broadcast after the Official Chart Show, it's a prime-time slot for Carter's favourite rock, metal and hardcore music. Since then, the station has strongly supported both Royal Blood and garage/punk duo Slaves, the latter via its Introducing initiative. Slaves are another rock success story, signing to Virgin/EMI last year and appearing on Jools Holland and the BBC's Sound of 2015 longlist.

Don Jenkins, Commercial Director at Raw Power Management (which looks after a huge roster of rock acts including Gallows and Funeral for a Friend), is confident about the prospect of a rock resurgence. 'I think we are at the front end of the curve and more mainstream media will come in time,' he says. 'Alongside Radio 1, we're seeing regular broadsheet coverage and I feel very positive about where heavy music now is. We'll look back on 2015 as the year that rock went overground once again and there will be a number of huge, long- term headline acts that break through.'

Don has good reason to feel optimistic. Last year, Raw Power act Bring Me The Horizon sold out Wembley Arena. They are currently writing the follow-up to their fourth, half a million selling album, Sempiternal. 'It's a massive achievement for a band who grew out of the Myspace explosion,' he explains. 'They're at the forefront of a wave of new British rock acts that have been working hard under the radar and are now getting the attention they deserve.'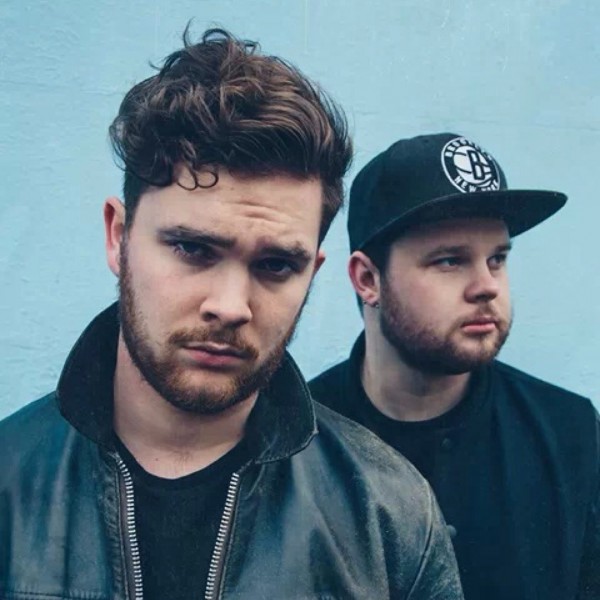 Slaves
Slaves are an act who have similarly toiled unnoticed for years but now the hard work is paying off. Laurie Vincent (guitar/vocals) and Isaac Holman (drums/vocals) bonded over a shared passion to create a sound somewhere between hardcore and indie. 'Our actual reference was the song
In the Belly of a Shark
by Gallows. I wanted to make a band that sounded like that with janglier guitars and heavy vocals,' explains Laurie.
After playing gigs across the UK, Slaves uploaded demos to BBC Introducing's online portal in late 2012. Their local station showcased their unofficial debut album as its record of the week. It led to the band performing at Reading and Leeds Festival in 2013, which, after airing on TV, was the moment 'it all blew up for us,' says Laurie.
Retaining their independence enabled the pair to develop a clear identity before signing their deal. Avoiding the temptation of asking for a big advance from Virgin EMI has also allowed them more creative control. Laurie explains: 'You don't see bands like us signed to major labels so everyone [at Virgin EMI] is just backing us and excited about what we can do.'
'I feel rock music fans stay true and loyal to the
band more than any other music out there.'
Fan loyalty
Royal Blood, Slaves and Bring Me The Horizon aside, the number of heavy rock acts signing to majors are few and far between. Since the explosion of indie back in the mid-2000s when Arctic Monkeys and Snow Patrol ruled the end of year charts, pop and EDM have been enjoying a seemingly never-ending purple patch. What is it about heavy music that enables it to survive outside the mainstream?
According to Raw Power's Don Jenkins, rock fans are more likely to buy tickets to live shows, merchandise and full albums, rather than singles - which is where mainstream media outlets traditionally look to determine whether acts are coverage worthy. 'There is certainly an issue getting rock acts onto TV outside of summer festival coverage,' he explains.
Gallows' singer Laurent Barnard reckons it has more do to with rock being 'a personal form of music' that's created for passion rather than cash. 'If I wanted to start a band that would make money I wouldn't sound like Gallows,' he says. 'I love rock music and that's why I do it. It's not about the money or the fame, it's about being able to play music and have an audience that are always going to be there.'
'Other genres are more fashion-based so when the musical style changes that becomes the new thing and everyone gets left behind. I feel rock music fans stay true and loyal to the band more than any other music out there.'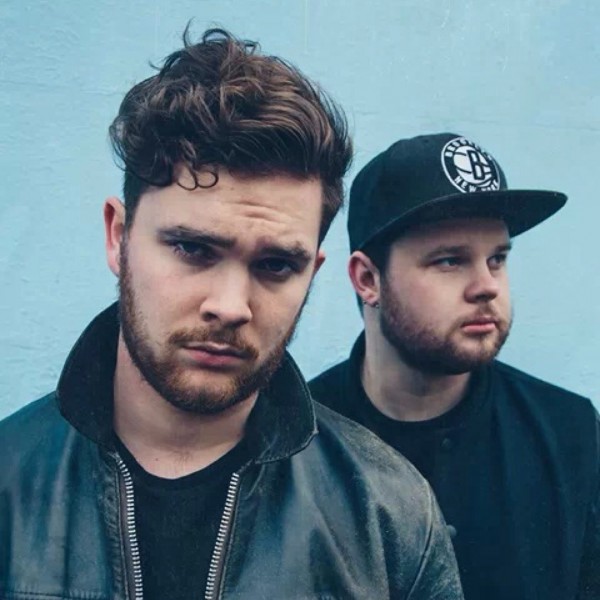 Faith Holgate, front woman of alternative all-female foursome, PINS, is inclined to agree. 'Charts aren't something I've been in tune with since the Dr Fox days when I was a child! I definitely don't make music with any intention of being in the charts.'

Julie Weir, Chief Executive of independent rock/metal label Visible Noise, knows all about the realities of working to further a niche genre. 'Merchandise and live is still a massive part of the cash flow of developing acts and the support of fans is what has kept these bands up there without the luxury of financial support. We are lucky that a great deal of the fans are utterly maniacal for anything our bands release.'

Funding also helps. Slaves signed to Virgin/EMI after playing a show at South by South West, a trip that was funded by PRS for Music Foundation's International Showcase Fund. Of the 19 artists they supported last year, rock bands 'are the ones that did the best' says the Foundation's Industry Fund Manager Joe Frankland. The Foundation has also given PINS a 'big contribution' towards their upcoming second album, set to be released in June.

Do it yourself

But there are anomalies. Enter Shikari managed to dent the top 10 of the UK album charts in January with their fourth album, The Mindsweep. Released via their own label, the band are one of the rare heavier acts to have complete control over how they operate, while still being able to make a living. 'The money adds up, there's some profit at the end, and all four members have bought a house', says manager Ian Johnsen.

Despite their success, Enter Shikari are still pretty hands-on. The Mindsweep's album campaign saw them man a pop-up shop in Camden and visit record stores doing signings. Building a fanbase has taken 'good old fashioned hard work', says the band's bassist Chris Batten. They toured for years before releasing their 2007 debut album, Take to the Skies.

'In the early days, we used to get in our van, go play shows, announce on stage our Myspace address and just try and build it up,' he explains. 'We were really big on Myspace - that was where we used to post all of our new music and demos.' Ahead of the release of their debut LP, they played Download Festival and the hard work paid off. Despite an early slot, around 5,000 people turned up and later that month, Take to the Skies reached number four in the UK album chart.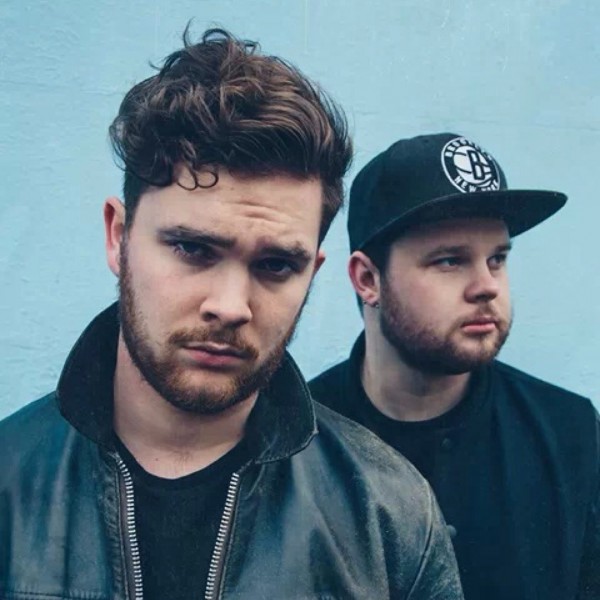 The future

Whether upcoming albums from Slaves or Bring Me The Horizon will knock the current EDM types off the charts remains to be seen. But in true rock and roll fashion, the musicians remain unfazed. Says Gallows vocalist Laurent: 'For me, it's always been about making the music. If I was to do Gallows 24/7 I'd probably be in a ditch by now because it's so intense and exhausting. It's just nice to be able to have a core fan base that enable me to do it. I'm not spending any of my own money and I'm having the best time ever.'

Adds Faith: 'It's not really important if rock music gets big, it's cool that it's a small special thing for people to share. I've always been part of the outcasts and I think that's the best place to be.'