British music's annual trade mission to India is set for 21 to 24 August, providing an open door for independent businesses to explore commercial opportunities in the world's seventh largest economy.
The visit, arranged by the DIT (Department for
International
Trade) as part of its Music is GREAT campaign, in partnership with the BPI (British Phonographic Industry), will take place in Mumbai, for a fifth year.
This is the music industry's second trade visit to India this year and will tie in with a new music event – 
All About Music
 – underlining the trading potential the subcontinent offers.
It will include a programme of education, networking, meetings, conferences, showcases, music company site visits and other music related activities.
The mission lands as the local music market is developing rapidly in India, a country that is increasingly
streaming
international
repertoire
and hosting globally minded festivals and events.
Here, Chris Tams, director of independent member services at the BPI, sheds some light on the opportunities India presents for British music and uncovers the biggest growth areas across the sector…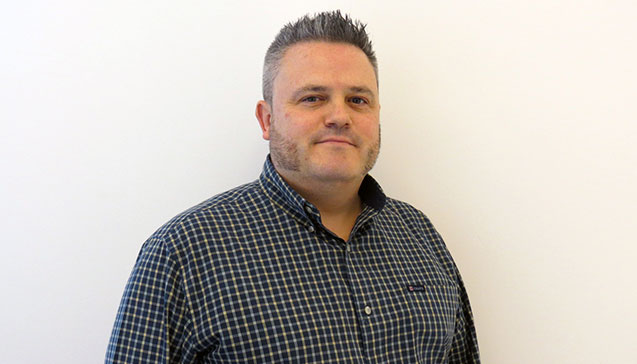 Why did you first decide to strike out in India?
The BPI's first mission to India took place in 2014, although our partners at the DIT had previously organised some of their own visits in the early 2000s (2006 being the last one).
How has the market evolved since you first started going there?
The Indian market is growing rapidly and has changed a great deal since our first visit.  It offers exciting potential to British music companies. Ad-funded streaming on mobile handsets in particular has really exploded. India pretty much skipped the desktop completely and went straight to smartphones.
Even since 2014 (when, according to the IFPI, streaming in India accounted for 33.5 per cent of recorded music income) streaming has doubled in percentage terms to account for two thirds (66.8 percent) of revenues in 2017 (IFPI Global Music Report 2018). Physical, on the other hand, has declined rapidly, and now represents just seven per cent of the Subcontinent's recorded music revenues.
As you'd expect, the Indian market is still dominated by Bollywood music, but slowly and surely this is starting to shift. There has been a notable increase in festivals covering a wide range of genres (mostly sponsored by drinks brands due to advertising laws not allowing them to advertise in traditional methods).
What are the biggest boom areas of the local music industry?
A potent combination of streaming growth and a big increase in live music festivals.
Where do you think the biggest opportunities lie for UK businesses and artists?
There are lots of opportunities, but I'd say developing a relationship with the local services such as [streaming/download platform] SAAVN is particularly important. Also, there is a great live festival scene there, and promoters and fans are really up for UK artists.
Are there any current trends you're noticing within the Indian music industry?
There is a real movement around promotion and increased use of local languages (and by that, I mean anything up to 20-plus local dialects). Genre-wise hip-hop is really taking the country by storm, while music of Indian heritage that originates out of the UK also crosses over really well.
What is the focus of this year's mission?
This is our second trip to India this year, and we are going to make the most of a great new conference and networking event in Mumbai called All About Music, which started last year. With many of our International Missions we aim to attend local events that we think the delegates who come along will get the most use out of.
What do you think delegates can get out of it?
Delegates get a packed programme of events and activity (in addition to the All About Music events), where the BPI and DIT organise introductions to a number of Indian companies in the live, retail, digital and tech fields.  It's a brilliant networking opportunity, and in my experience Indian people like to do their business in person, face to face, so these events can prove particularly worthwhile.
What else is keeping you busy at the moment?
So many things. We're currently planning the rest of our free Member Training and masterclasses for the year; we're looking at expanding our paid BRITs Apprenticeship Scheme; we are updating the work we do on the Music Export Growth Scheme; and, finally, we are organising a series of our free Member events, such as our BPI Wisdom Wednesdays.
We also have the next BPI Innovation coming up later this year.  But that's just myself and my colleague Casandra.  The rest of the BPI team are busy working on a host of activities ranging from this year's Mercury Prize to policy work on the EU Copyright Directive, and, of course, our Content Protection Unit are constantly working to shut down
online
copyright infringement and the trade in counterfeit goods - which never goes away.
Mission registration is £120.00 per delegate. Applications are now being accepted – apply here.