The Oram Awards 2020 is the fourth annual event celebrating innovation in music, sound and related technologies by the next generation of forward thinking artists - an initiative by PRS Foundation, the UK's leading charitable funder of new music and talent development, in partnership with The New BBC Radiophonic Workshop.
Following an outstanding uptake in applications in 2020, The Orams have announced the names of this year's six winners: Loula Yorke and NikNak (Nicole Raymond) received special commendations and talent development bursaries of £1,500 each with Poulomi Desai, Una Lee, Vicky Clarke and Yifeat Ziv receiving talent development bursaries of £500 from PRS Foundation.
We asked Karen Sutton, producer of The Oram Awards, to take us behind the scenes.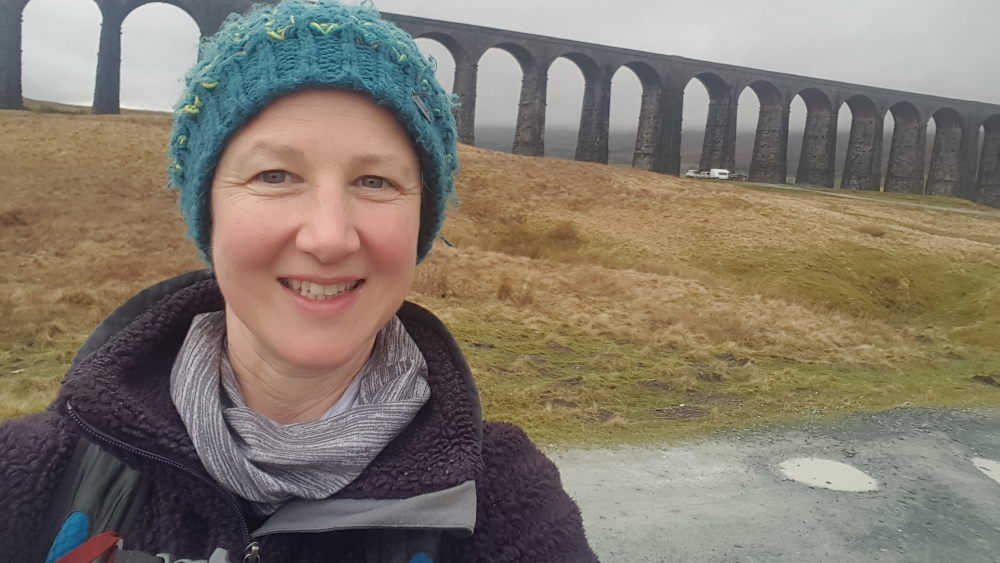 The awards…
The Oram Awards is an annual award to recognise talented female and gender minority artists.
Presented by PRS Foundation and The New Radiophonic Workshop, it is in honour of the BBC Radiophonic Workshop's Daphne Oram, and other pioneering women in music and sound.
We look for UK-based music and sound creators who innovate in sound, music and associate technologies; who demonstrate through their work that they are deserving of increased recognition, are ready for this opportunity and will use the award money for future creative and professional development. It is important to shine a light on these artists. By celebrating their work in this way, we hope to create an environment which supports under-represented genders in this field.
Ultimately our aim is for The Oram Awards to be opened up to participants of all genders. However, for the time being we think it is important to keep this award for women and gender minority applicants only whilst the imbalance continues to be redressed.
Each year six winners receive development bursaries. From the six winners, two winners will receive special commendations and development bursaries of £1,500 each with 4 winners receiving development bursaries of £500.
Daphne Oram…
Born in 1925, Daphne Oram was a pioneering electronic composer, inventor of the Oramics Machine and co‑founder of the original BBC Radiophonic Workshop. Along with other women of the workshop, including Delia Derbyshire, Glynis Jones, Jenyth Worsley, Maddalena Fagandini and Elizabeth Parker, Daphne played a vital role in establishing women at the forefront of innovation in newly-emerging audio technologies not only in the UK but around the world. In 1949, Daphne Oram wrote the world's first piece of live turntablism. Still Point was written for double orchestra, microphones and three pre-recorded 78 RPM discs. Daphne was a radical electronic composer working in a male-dominated world that often undermined and overshadowed her success.
COVID-19…
Due to COVID-19, there were some major changes to the way we do things at The Orams in 2020.
Firstly, we decided that it was time to open up the awards to the general public. For the past three years, it has been a nomination based process but with everyone at home in lockdown, this felt like the right time to make the change. As a result, we had an outstanding uptake in applications this year, with over one hundred and twenty entries.
In October, we gathered a panel of experts to select six winners. Due to restrictions, the judging panel was hosted virtually this year. The upside to this was that we could invite experts from across the UK and be a lot more flexible around everyone's schedules as we conducted our panel discussions from our homes and studios via online video conferencing. It was an unexpected positive outcome of the lockdown.
The 2020 judging panel comprised 2019 Oram Awardee Nwando Ebizie (Lady Vendredi); composer and performer Nik Void (Factory Floor, Carter Tutti Void); BBC Radio 3 presenter Elizabeth Alker; Senior Lecturer at Goldsmiths University, Dr Iris Garrelfs; mastering engineer Katie Tavini; and representatives from the PRS Foundation; Grants Coordinator (meeting Chair), Westley Holdsworth and Grants and Programmes Manager, Elizabeth Sills.
Each year we produce an awards ceremony with live performances, workshops and talks. In the past we have worked in partnership with a different festival across the UK; Turner Margate, Blue Dot Festival and last year as part of Venus Unwrapped Festival, Kings Place London.
We are postponing this year's awards ceremony until 2021. We felt it was the right decision to wait until we can all be together in a safe environment to showcase this year's incredible talent, and to have a proper live event! It was a hard decision to make but as a very small team, we felt our time would be better spent focussing our energies on the winners. From that direction, we're excited to announce the launch of our brand new mentoring initiative. With further funding secured from the Arts Council, we can now create a community around the Oram Award artists. The mentoring programme will be available to all six winners, with a masterclass series for past and present winners. It will give them access to experts in the field of sound and music as well as a space to support each other's work and practices that push the boundaries of innovation.
We will be busy working with all the winners past and present to create something very special in 2021. Watch this space!
Audio technologies...
Audio technologies covers a range of careers from electronic engineering to multidisciplinary artists. Electronic engineering pushes the boundaries of innovation and let's not forget that Daphne was an audio engineer as well as a composer, building pioneering electronic instruments way before the first modern sequencers. It is important that women and gender minorities who may not want a performance-based career have the same opportunities to explore all areas of the audio technology industry.
The New BBC Radiophonic Workshop...
We are also taking The New BBC Radiophonic Workshop in a new direction; it is becoming a different kind of institution in 2020/2021. In partnership with many of Britain's leading cultural institutions, it is now a shared resource, collaborating on the research, ideas, dissemination and production of cutting edge work in the field of sound and music. Members of the New Radiophonic Workshop support the community of Oram winners by leading workshops and masterclasses as well as being an integral part of the shortlisting process each year.
Follow The Oram Awards on
Twitter
and
Instagram
.