The 2011 Latitude Festival will be providing the weekend's soundtrack for  thousands of revellers, offering a wide selection of bands and artists. Artists topping the bill include The National, Paolo Nutini, Suede, Bombay Bicycle Club, Foals and Eels.

We've been hearing from a number of artists who are due to perform at Latitude, who talk about what they are looking forward to seeing at the festival, what they've got planned for their performances and who their fantasy host would be...

Villagers – Music Arena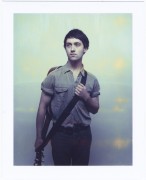 Rubberbandits! They are genius, although I'm worried that their cultural references will get lost on the boat over. Villagers drummer James is sitting beside me right now as I type... he recommends C.W Stoneking, who I'm ashamed to say I haven't heard yet. Danny (Villagers bassist) recommends checking out Caribou and Lykke Li (As do I). As I type, we're all sitting on the aforementioned boat, on the way to a session in Abbey Road. Abbey Road!!!

Not including items used in your performance, what is your 'must-have' festival item?
My new sunglasses. They make me feel good. This shames me.

Do you have anything special planned for your performance at Latitude?
Yes. It will be quite shocking actually.

If you could have anyone (dead or alive) to introduce you onstage who would it be (and why)?
I'd like to be introduced by Kurt Vonnegut because I think that he was a cool motherfucker.

If you have been to Latitude before what was your favourite memory, performance or special spot on site?
The first time we played Latitude a massive rainstorm broke through the tent during our last song. That was pretty cool.

Latitude is...
..a good time (from my experience). See you there x

Anna Calvi – Music Arena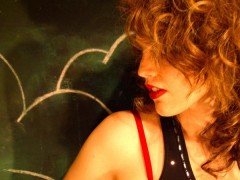 Villagers

Not including items used in your performance, what is your 'must-have' festival item?
A big coat

Do you have anything special planned for your performance at Latitude?
I will do the best show I can.

If you could have anyone (dead or alive) to introduce you onstage who would it be (and why)?
John Peel would be nice, because he was a very special guy.

Latitude is...
nice!

Various Cruelties – Lake Stage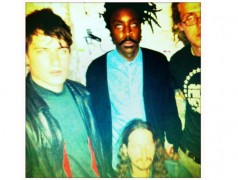 Looking at the line-up I'd say Adam Ant. I think I might have been a new romantic in a past life.

Not including items used in your performance, what is your 'must-have' festival item?
Smelling salts and a clothes peg!



Do you have anything special planned for your performance at Latitude?
Yes

If you could have anyone (dead or alive) to introduce you onstage who would it be (and why)?
Ultimate Warrior circa 1989. He is the ultimate hype man!

Latitude is…
…opposite to Longitude

Trophy Wife – Oxford – Music Arena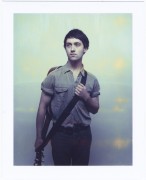 Who is your 'must see' performance at Latitude this year?
Crystal Fighters. We toured with them earlier in the year and each night they turned the room into a rapturous carnival. They should be the perfect festival band.

Not including items used in your performance, what is your 'must-have' festival item?
We have an antique compass we take everywhere which acts as our guide when we've lost our moral bearings. The last time we came to Latitude we had to hike to the festival site from the train station along the country roads in pitch darkness.

Do you have anything special planned for your performance at Latitude?
Hopefully we're going to have some extra musicians come onstage with us for one or two songs playing some interesting instruments. We've talked about burning a wicker effigy of Nick Clegg at the end of our set.

If you could have anyone (dead or alive) to introduce you onstage who would it be (and why)?
Christopher Lee. It's his voice.

If you have been to Latitude before what was your favourite memory, performance or special spot on site?
We came to the first ever latitude with Jonquil and saw Patti Smith play.
Dancing in the woods was ridiculously fun so we're pretty excited to be playing in the woods arena this year.

Latitude is…
…a good place to come and lose your bearings.

Mazes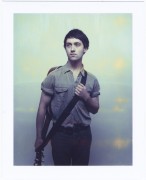 Os Mutantes for sure! I missed out when they played at the RFH a few years back. I dunno Suede maybe?! I'm sure they'll be brilliant. I saw them in Blackpool when I was a kid.

Not including items used in your performance, what is your 'must-have' festival item?
WIFI...we're city boys...not businessmen but we need to receiving data 24/7.

Do you have anything special planned for your performance at Latitude?
Pestering our label for a budget for a state of the art light show.

If you could have anyone (dead or alive) to introduce you onstage who would it be (and why)?
I think I'd bring Lou Reed back from the dead.

If you have been to Latitude before what was your favourite memory, performance or special spot on site?
I have...I think I had the best night of my life in the Guilty Pleasures tent.

Latitude is...
…a festival that has painted sheep

Latitude is taking place from 14th – 17th July 2011 at Henham Park Estate, Southwold, Suffolk.
For a full list of performers please visit www.latitudefestival.co.uk.