Beverley Knight's new album, Soul UK, is a collection of classic British soul songs from the last thirty years.

The UK might not be the first place that music fans think of when it comes to soul music, but this nation has produced world-beating soul songs and songwriters.

In this last part of M's spotlight on UK soul, we take a look at diverse classics originally recorded by Jaki Graham, Lewis Taylor, Roachford and George Michael.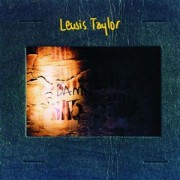 Artist: Lewis Taylor
Writer: Lewis Taylor
Date of Release: 1996

Damn is an album track by Lewis Taylor - one of British soul music's most enigmatic figures.

Starting his career with prog-rockers, The Edgar Broughton Band in the early 1980s, Taylor then adopted the Sheriff Jack persona for a couple of psychedelic albums towards the end of that decade.

Despite this rather unconventional background for a soul man, Taylor became interested in artists such as Marvin Gaye and Curtis Mayfield and produced Lewis Taylor, one of the greatest underground soul masterpieces of the 1990s. Although the album drew on classic soul, it also betrays Taylor's rock origins. It perhaps shouldn't work but it really does.

Released in 1996, Lewis Taylor caused a stir amongst soul fans upon release, becoming one of those albums 'for those in the know'. All in all an impressive feat for a prog-rocker from North London.

An album favourite, Damn begins as a smooth midtempo confessional before disintegrating in a dense storm of rock guitar.

The artist went on to release a further six albums as Lewis Taylor, before retiring the persona and moving to a more behind-the-scenes role in the industry, including working as musical director and bass player for Gnarls Barkley.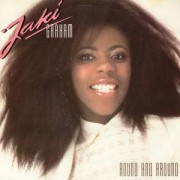 Artist: Jaki Graham
Writer: Derek Bramble
Date of Release: 1985
Chart position: #9

Jaki Graham was born in Handsworth, Birmingham in 1956. The singer fronted bands such as Ferrari, Medium Wave, One Night Affair and the SRO band before being spotted by a talent scout and signed to EMI Records. Round and Around is taken from Jaki's first album, 1985's Heaven Knows.

Round and Around was written by an alumni of the band Heatwave (Rod Temperton being another, rather successful songwriter to come from the group). The song has a slick, luxurious 1980s production style - mixing organic instruments and synths in a tasteful understated way and Jaki delivers a vocal to match, smooth and melodic. The song was catchy enough to appeal to the pop market, reaching UK #9, whilst retaining credibility with the UK's soul underground.

Jaki's biggest hit was a cover version of the Detroit Spinners' Could It Be I'm Falling in Love, recorded as a duet with David Grant which reached #5 in 1985, she had a string of memorable hits in the mid 1980s including Set Me Free, Mated and Step Right Up before recording with Paul Hardcastle as Kiss The Sky on four long-players as well as releasing eight albums as a solo artist.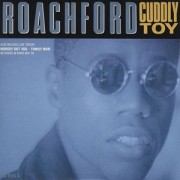 Artist: Roachford
Writer: Derek Bramble
Date of Release: 1985
Chart position: #9

Cuddly Toy (Feel For Me) was written by Andrew Roachford and performed by his band Roachford. The single had massive pop success, gaining singles chart placings #4, #25 US and kick-started the band's career, which continues to this day with hits throughout Europe.

The song is most certainly at the rockier end of soul, its guitar-driven groove a perfect foil for Andrew's impassioned vocals.

Roachford has released eight studio albums, with forthcoming album Addictive due for release in 2011.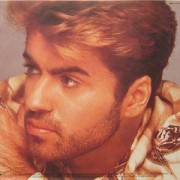 Artist:
George Michael
Writer:
George Michael
Date of Release:
1988
Chart position:
#8 UK, #1 US
One More Try
was the fourth single from Michael's debut solo album
Faith
. The song reached number one on three US charts - the US Billboard Hot 100, U.S. Hot R&B/Hip-Hop Songs and U.S. Hot Adult Contemporary Tracks. It reached #8 on the UK singles charts.
At a distinctly radio un-friendly six minutes long and containing downbeat lyrics about hesitancy to enter a new relationship after being emotionally hurt,
One More Try
was, on paper, an unlikely hit. It's success seems to suggest that there is no set formula to a hit song!
George Michael needs no introduction here, but you may not be aware that
One More Try
has been covered by artists as diverse as US teen R&B group Divine, Joan Baez, Gloria Estefan and of course Beverley Knight on her latest album Soul UK.
You can read parts one  of our spotlight on UK soul
here
.
Read part two
here
.