Soul UK
- Beverley Knight's new album, celebrates some of the classic songs written by talented UK songwriters.
Soul UK
focuses on the 1980s and 90s, a period when British soul came into its own.
M
looks at more of the songs of
Soul UK
in part two of our spotlight on early UK soul. If you haven't read part one yet,
you can view it here
.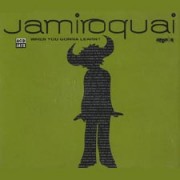 Artist: Jamiroquai
Writer: Jason Kay
Date of Release: 1992
Chart placing: #52 (UK)

When You Gonna Learn launched funk phenomenon Jamiroquai into music fan's consciousness and ushered in the commercial era of the UK's Acid Jazz scene. A huge club hit on its 1992 release on Acid Jazz records, it paved the way for the band signing an eight-album record deal with Sony Records.

The song was written by the band's singer Jason Kay and begins with a distinctive digeridoo solo, while the song's irrepressible groove is reminiscent of Los Conquistadores Chocolates - a classic jazz funk record  by Johnny Hammond. The lyrical theme is about the environment, a concern that reoccurred in a lot of Jamiroquai's early output.

Jamiroquai went on to sell more than 40 million albums and win a Grammy Award for their hit Virtual Insanity in 1997.



Artist: Young Disciples
Writers: Carleen Anderson, Marco Nelson
Date of Release: 1991
Chart placing: #13 (UK)

Relocating from California, American singer Carleen Anderson moved to London and began working with musicians Marco Nelson and Femi Williams in 1990. Calling themselves the Young Disciples, the band released their third single, the righteously funky Apparently Nothin' on Gilles Peterson and Norman Jay's Talking Loud label in 1991. As well as being a huge hit in discerning UK clubs, Apparently Nothin' crossed over to become a top 20 pop hit in the UK. The song is characterised by it's insistent deep bassline countered by Anderson's high-register vocals. Young Disciples only album, Road To Freedom, was released in 1991 - reaching #21 in the UK album charts. Following the band's break-up in 1992, Carleen Anderson pursued a successful so career, while Williams and Nelson moved into production work.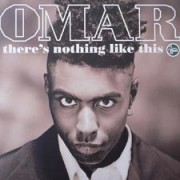 Artist: Omar
Writers: Omar Hammer
Date of Release: 1991
Chart placing: #14 (UK)

The infectiously-lazy There's Nothing Like This first appeared on a B Side in 1990 before being re-released by Talkin' Loud in 1991 and scaling the charts, peaking at #14 (UK). What appeared to most of the public to be the classically-trained Omar's debut release, There's Nothing Like This was in fact his eighth single. The song revolves around a summery Ohio Players-styled groove and the opening lyric 'Sip a glass of cold champagne wine / The rug that we lie on feels divine' sets the tone from the off. An album, also called There's Nothing Like This was released in 1990 (again re-released by Talkin' Loud in 1991).

Omar has gone on to release five further albums, writing songs with superstars Lamont Dozier, David Franks, Leon Ware and Stevie Wonder. Omar has recently branched into acting, making his debut in Ché Walker's musical Been So Long in 2009.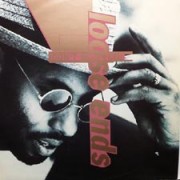 Artist: Loose Ends
Writers: Phillip Linton, Carl McIntosh, Kenny Nicholas, Tevor Jacobs
Date of Release: 1990
Chart placing: #13 (UK) #10 (US R&B)

Don't Be A Fool was something of a last hurrah for legendary UK soul band Loose Ends. By the time of its release original members Jane Eugene and Steve Nichol had departed, with Linda Carriere and Sunay Suleyman joining co-founder Carl McIntosh for the band's final album Look How Long, released in 1990.

Loose Ends formed in 1980, releasing five albums in their decade-long career. Don't Be A Fool was a departure in style to Loose Ends' previous singles, having a more hip-hop influenced 'street' production style compared to sophisto-soul songs such as Hanging On A String (Contemplating), Magic Touch and Nights of Pleasure. However, the song proved to be one of Loose End's biggest hits, reaching #13 (UK) and bettering that position by three places over the pond on the US R&B chart in 1990.