The 12th Edition of Record Store Day (RSD) takes place this Saturday (13 April), and we've highlighted some of the best releases on offer this year…

Over 240 independent record shops are expected to take part across the country, and they have hundreds of limited-edition exclusive RSD vinyl releases available as well as a host of free events.

Read on for some of this year's best RSD releases…

808 State – Four States of 808
The acid house pioneers are represented this RSD with a limited edition 12" box set. The release features 27 tracks across four discs and includes rare and previously unreleased mixes, hidden tracks, brand new artwork and liner notes.
ZTT

Adam French – Slow Dancing
Following the release of his deaut album The Backfoot and the Rapture the multi-instrumentalist present Slow Dancing on an orange vinyl in a PVC sleeve.
Virgin EMI


Aidan Moffat and RM Hubbert – What The Night Bestows US
A heavyweight clear vinyl 12" recorded live in November 2018 on a five date tour of England, which includes reworked versions of Party On and Wolves of the Wood.
Rock Action Records


Alpha & Omega – Dubplate Selection, Vol. 1
Dubplate mixes of tracks from across the UK reggae and dub innovator's career and available for the first time on limited edition coloured vinyl.
Mania Dub


Art of Noise - Daft As A Brush!
A limited edition four disc 12" box set and a vinyl companion piece to the renowned 1986 CD compilation, Daft. The fourth disc features Trevor Horn and Paul Morley' s mythical post-AoN project, Art and ACT.
ZTT


Bananarama - Bananarama Remixed: Vol. 1
The high priestesses of pop are given a limited-edition release for both fans of the band and disco/house appreciators. Delivered in coloured blue vinyl, the record includes a disco mix of Cruel Summer plus Leo Zero offers two interpretations of Venus.
London Stream Recordings


Bang Bang Romeo - Cemetry / Creep
This marks Yorkshire's hotly tipped trio Bang Bang Romeo's first physical release. Alongside their single the band covered Radiohead's Creep for the b-side.
Five Seven Music

The Bevis Frond – Vavona Burr
Fans of UK psych rockers The Bevis Frond can pick up a 20th anniversary copy of the band's 18th album, Vavona Burr. The two LP edition comes on white vinyl and with brand-new artwork.
Fire Archive


Blancmange – Living On The Ceiling
The classic Living on the Ceiling single from synth-poppers Blancmange gets the 12" blue coloured vinyl treatment for RSD. The record also features a previously unreleased Richard Norris remix and a rare, extended version of the track.
London Stream Recordings

Bronski Beat - Smalltown Boy
A limited-edition picture disc of Bronski Beat's defining single Smalltown Boy remastered from analogue tapes.
London Stream Recordings


Celeste – Celeste
This self-titled, 10" vinyl is Celeste's first physical release on Polydor and features four of her finest tracks, plus her own artwork.
Polydor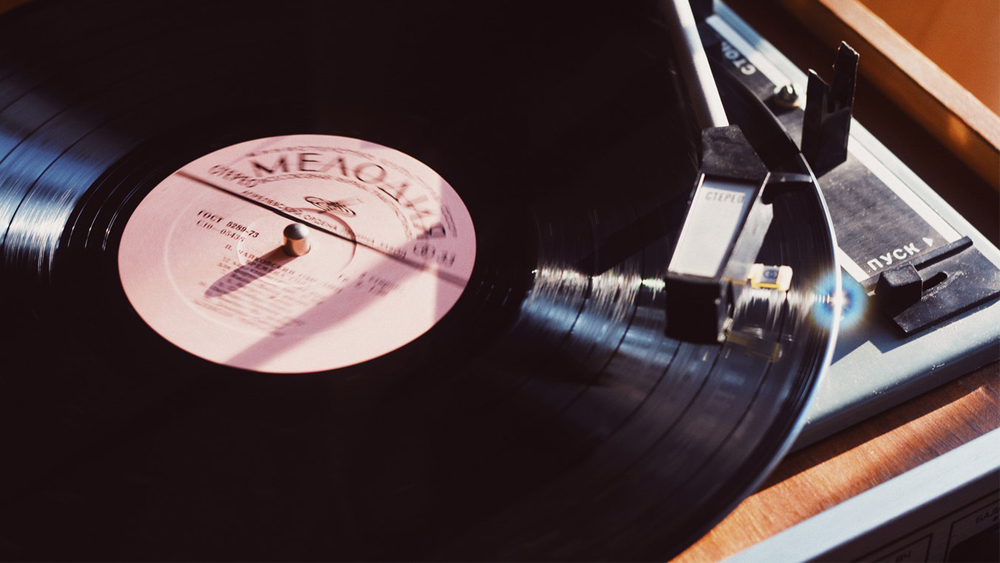 David Bowie / Marlene Dietrich – Revolutionary Song / Just A Gigolo
One of the more interesting posthumous releases from the Bowie archives. The previously unreleased split 7" is limited to 7500 copies of coloured vinyl.
Music on Vinyl


Delta Sleep – Ghost City Rarities
A limited-edition EP on pink vinyl from UK math rock quartet Delta Sleep. It features two acoustic reworkings and two tracks with vocals re-recorded in Japanese by Tricot.
Big Scary Monsters


Desmond Dekker – Pretty Africa
A long-lost album from reggae giant Desmond Dekker. It was recorded at Chalk Farm Studio in the summer of 1973 with his backing group, the Aces, and recently discovered in the legendary Trojan archives.
Trojan


Editors / Blanck Mass – The Blanck Mass Sessions
Ahead of a digital release in May, this exclusive limited colour vinyl release features the original Blanck Mass productions of tracks from Editor's Violence album plus one unreleased song.
Play it Again Sam


Elastica – BBC Sessions
Elastica's BBC Sessions debut on white vinyl, plus a poster.
Rough Trade Records


The Fall – Imperial Wax Solvent
With the original vinyl fetching £200 plus, this coloured vinyl reissue of the long deleted 2008 studio album will be welcomed by fans.
Cherry Red

Glass Animals – Zaba Stripped
Indie-rockers Glass Animals present four stripped down tracks from their ZABA album on black 12"vinyl.
Woolf Tone



Idles – Meat EP/Meta EP
First time release on vinyl for the Meat EP/Meta EP from Bristol's fiery punks. The white vinyl version features remixes by David Pajo (Slint), Thom (Alt J), Pete Robertson (The Vaccines) & Sly One.
Ballley Records


Paloma Faith – The Zeitgeist EP
A 12" picture disc release of the six new songs that featured on Paloma Faith's repackaged version of her album The Architect. 
RCA


The Prodigy – Fight Fire with Fire / Champions of London
A black double gatefold singles vinyl, featuring previously unreleased instrumentals and the only single vinyl release around the No Tourists project so far.
BMG Rights Management (UK) Ltd.


Queen – Bohemian Rhapsody / I' m In Love With My Car
Following the success of the Bohemian Rhapsody biopic, this limited edition 7" single features Bohemian Rhapsody with original b-side I'm In Love With My Car. On coloured vinyl with an exclusive cover.
Virgin EMI


Sam Fender – Play God
The BRITS Critics Choice winner releases a special RSD exclusive 7" single with his most recent single Play God plus a live recording of Hyper Sonic Missiles from his 2018 London headline show.
Polydor


She Makes War – Disarm:15
A five-song collection of reworked tracks from the psych-pop quartet's debut album Disarm. Released on sky-coloured vinyl with new artwork and a letter from the artist.
Big Sister Recordings


Spacemen 3 – Live in Europe 1989
Re-mastered by John Rivers at Woodbine Street Studios, and presented on opaque, splattered heavyweight vinyl, and includes the full-length 16-minute version of Suicide.
Space Age Recordings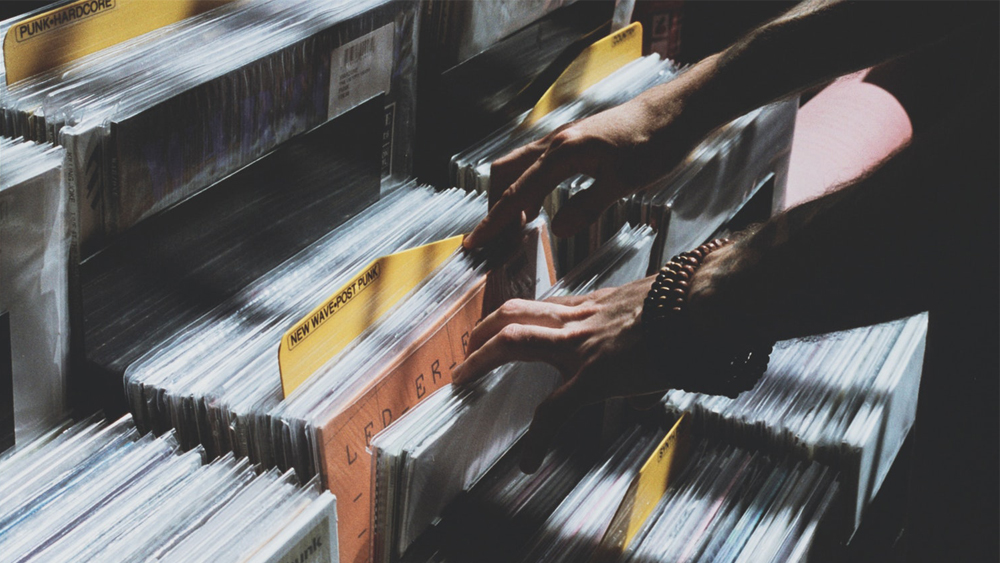 The Streets – Remixes and B Sides Too
A collection of remixes and b-sides from the first four albums from The Streets.
Rhino
Swervedriver – Reflections / Think I' m Gonna Feel Better
The UK shoegazers tackle Gene Clarke and The Supremes on this 12" clear vinyl single release.
Dangerbird Records
Teenage Fanclub – The King
A repress of the previously deleted 1991 album by the jangle pop luminaries, Teenage Fanclub.
PEMA
Tindersticks – Willow (feat. Robert Pattinson)
Exclusive 7" single from the original soundtrack recording of
High Life
, starring Robert Pattinson and Juliet Binoche.
City Slang
Twink – Think Pink
A deluxe reissue of the cult debut recording from John 'Twink' Alder. This underground treasure comes in a gatefold sleeve with a reproduction of the original lyric sheet and a large format colour booklet.
Sunbeam
X-Ray Spex – I Am A Cliché: Anthology
A brand new compilation that gathers together the legendary punk band's classic tracks and comes on limited edition double coloured vinyl.
BMG
Yazoo – Reconnected: Live
A remastered version of the band's live album, available for the first time on vinyl in a gatefold sleeve. Features the classic tracks
Only You
and
Nobody's Diary
.
Mute
For more information about the available releases, participating stores and events taking place on Record Store Day 2019, please visit 
recordstoreday.co.uk