Here's our quarterly round-up of members who have recently joined
PRS for Music.

S.C.U.M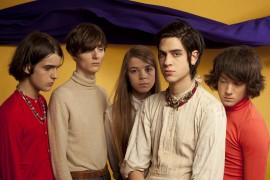 Hailing from south east London, this post-punk band have spent the last few months touring around Europe and recording new material in each city. They played at the Portishead curated ATP festival and their new single 'Amber Hands', was described by Pitchfork as, "the mammoth first single from the London shoegazers."
Unpublished
www.myspace.com/scum1968

Davide Rossi
Grammy award-winning Italian composer Davide Rossi is perhaps best known for his contribution to the string arrangements in Coldplay's
Viva la Vida
and the Verve's final album
Forth
. He also plays guitar and keytar in Goldfrapp and has been involved with electro pioneers Röyksopp and Trentemøller.
Various publishers
www.myspace.com/rossidavide
Rae Morris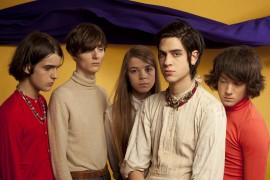 At only 18, Blackpool singer-songwriter Rae Morris has a fresh, airy voice that carries her emotionally compelling songs. She is still new to playing live but be sure to notice a girl of maturity beyond her years. With her recent publishing deal she will be worth keeping an eye on.
Universal Music Publishing

Eduard Marian Ilie

Mayavin Records
A Romanian composer, musician and producer, he has worked for many years with other artists before releasing anything himself. His debut single 'Stereo Love' reached number two in Romania and soon became a massive club hit worldwide. The official video for this song on YouTube currently has over 138 million views.
Benbrick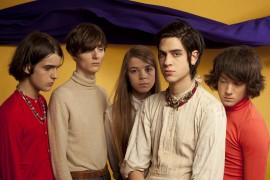 In 2009 he graduated from the 
Tonmeister
course which is regularly cited as the best sound recording course in the world.  Shortly after this he started working for Polydor signed artist 
Gary Go
; the 
Just Dance
cover they created caught 
Lady Gaga
's attention - firstly tweeting about it; then performing it live at her shows, shortly after she declared Gary Go to be 'her favourite artist of 2009'.
Benbrick has two tracks released for Decca classical crossover artist 
Mary Jess
, who won China's X factor after performing to over 70 million people a night for two weeks. 
Heaven is Empty
is the current single and is 100% written by Benbrick.  
Stand As One
has been used for 2 different advertising campaigns to date within 1 month of the album release.
In August 2011 Benbrick was in New York working with various writers including 20 times platinum classical/film composer 
Jeff Franzel.
Benbrick has an ongoing solo project, is currently developing various artists.
Unpublished

Victoria Corneva
Victoria Corneva is a Romanian music producer, singer and DJ. She began her career on a small Romanian radio station. She has worked with Eduard Marian Ilie and co-wrote club anthem 'Stereo Love'. They are now working together on their debut album.

Mayavin Records Reset!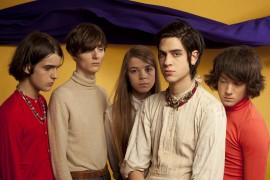 Milan's Reset! are the latest group of Italian producers to take the dance world by storm. Signing to Cheap Thrills, the leading British house label set up by DJ and producer Hervé, the crew released the 'My Trunk EP'  which is already a favourite of the likes of Justice and Radio 1's Jaymo & Andy George. Reset! are about to take it to the next level with their debut album due out this year.
Unpublished

Gurdas Maan
Gurdas Maan is one of the most notable figures in the world of Punjabi music. After gaining initial success with writing and performing a song called 'Dil Da Mamla Hai' at a small stage play, he then went on to write 27 albums and over 200 songs. He has won best international album at UK Asian Music Awards and also starred in blockbuster Bollywood films.

Various publishers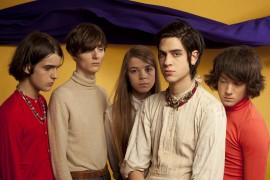 A founding member of the Moda collective, a brand famous for their gigs and releasing tracks by Fenech Soler and Monarchy, Tom Staar is now being championed by Annie Mac for his own musical projects. This year he has played at The Big Chill, Relentless Boardmasters and in Ibiza with Eric Prydz.
ASongs Publishing

www.myspace.com/iamtomstaar
Daughter
Singer songwriter Elena Tonra's deeply haunting voice and beautifully written songs developed after meeting guitarist Igor Haefeli. The duo recorded the debut EP 'His Young Heart' in a North London warehouse. The track 'Landfill' was soon added to the BBC 6 playlist and Daughter subsequently went in to play live on the show.
Unpublished