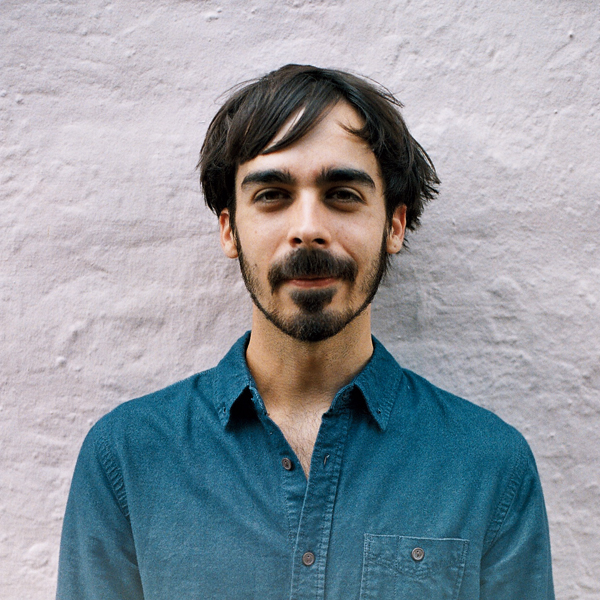 British multi-instrumentalist Will Samson composes music in the sonic hinterland between ambient, electronic, experimental and more acoustic sounds.
Glitches, brittle moods and dusty atmospheres gently bubble from Will's songs, first captured and bottled in his debut album,
Balance
. The record was released in October 2012 by German label, Karaoke Kalk, also the home for fellow experimental artists Dakota Suite and
Bill Wells
.
Since then he's toured across the UK and Europe, sharing stages with renowned names such as Ólafur Arnalds, Kurt Vile and Timber Timbre.
Will has enjoyed some success in a number of collaborative projects, in particular his
It Grows Again
with electronic dance producer Tom Demac gained radio airplay on BBC Radio 1 and 6, featuring on Lauren Laverne's Headphone Moments.
2015 is looking good for Will, with the artist signing to Manners Mcdade and his latest full-length solo album, 
Ground Luminosity
, to be released later this year by Talitres. Get to know him in our 30 seconds interview below…
I first started writing music because…
I realised that it's incredibly fun and healthily cathartic.
I have been making music since…
I started learning the drums around the age of 8 and then moved onto guitar but I started recording my own sounds around the age of 16/17 when I got my hands on a little a 4-track.
My music is…
'Hazy' and 'zen-like' ... apparently.
You'll like my music if you listen to...
The Album Leaf, Do Make Say Think, Patrick Watson, Ólafur Arnalds.
My favourite venue is…
It was Festaal Kreuzberg in berlin ... but then it sadly burnt down! The Cube in bristol is rather lovely from what I remember.
Music is important because…
It helps me to process and express the human experience.
My biggest inspiration is…
My friends. Vivid dreams. Meditation. Surfing videos. My Tascam 488 portastudio.
My dream collaboration would be…
Something with Do Make Say Think or Jon Hopkins would be pretty incredible.
To try me out, listen to my song…
Sanctuary, Storms above the submarine.
If I wasn't making music I'd be…
Probably something involving horticulture or travel writing (or at least attempting to).
In 10 years' time I want to be...
As happy as I am today.
willsamson.co.uk
facebook.com/willsamsonmusic
Watch the video for Will's track
Sanctuary
below...