As M continues to  look back at past Ivors winners, we reissue Norman Cook.

Winner of  the 2008 PRS for Music Outstanding Contribution to British Music Award, Norman Cook spoke to Chris Goodman about scratching, celebrity and what's written in his passport.

Norman Cook is standing above a shingle and shell beach, his Brighton home to his left, the sea in front looking unseasonably angry.

'These houses were originally a convalescence home for nuns,' he comments, pointing to the lonely row of white, 1920s art deco homes. At 43, Cook is now a homebody. His collection of acid house Smiley Face memorabilia shares space with a shelf full of awards, walls of platinum discs and a celebrity wife, the presenter and radio DJ Zoe Ball.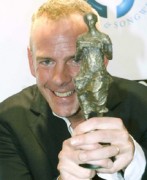 Zoe, Norman and son Woody are the stars of photos in the homely kitchen where Norman pours tea and tries to fathom his PRS for Music Award for Outstanding Contribution to British Music at the Ivor Novello Awards.  It is a songwriting gong for a man who once described himself as a: 'party fiend who nicks bits of other peoples' records.'

He explains his initial reaction as 'Intensely bemused. I literally asked if they'd got the right person. But they're trying to say that you don't have to strum an acoustic guitar to be a songwriter. That's how I'm justifying it,' he adds in his laid back geezer-ish brogue, 'I mean Ray Davies got this award last year, one of the great English songwriters! It's proper, it's grown up, I might even bring my Mum [to the awards ceremony].  But, it says 'DJ/producer' on my passport, never songwriter. It'll spark an interesting debate.'

Norman is undeniably musical. He can play keyboards, guitar and bass, write his own chord structures, all those things that others of his ilk employ actual musicians to do. He is truly the author of his songs, even if he bases them on samples of work by others.

And he was in a 'proper' band before he became the quintessential superstar DJ.

He met songwriter Paul Heaton at 6th form college in Surrey in the late 70s, bonding over The Clash. They formed a punk band called the Stomping Pond Frogs before Norman split for university in Brighton.

'I saw Donny Osmond when I was seven,' grins Cook:  'bulbs on his piano lit up when he played and he wore a leather jacket with his name in studs on the back. So I wanted to be a pop star. But that faded with punk, I just wanted to play.'

In Brighton however, he fell for mixing and scratching. 'I failed my A-levels the first time because I was in a band with Paul so I stayed out of bands for university.  Instead I saw Grandmaster Flash on his first visit to the UK,' he says, 'Journalists always wrote that he just picked the needle up and put it back down again. We tried that for six months and it never worked!'

Greg Wilson of the Broken Glass Crew, an early UK hip hop outfit, taught him to scratch. Carl Cox, also from Brighton, showed him how to mix –' not a bad start,' Cook notes.

But when university ended (with a BA Hons in British Studies no less) Heaton had managed to get a record deal and Norman suddenly became a bass playing pop star in The Housemartins. The acappella Caravan Of Love famously made Number one in November 1986 and the band joined The Smiths as the defining left-leaning indie kids of the 1980s. 'Playing gigs, getting free beer and laid afterwards - I was sold,' he laughs, 'But it wasn't the sort of music I'd listen to at home.'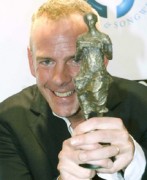 The lure of what he used to call 'black music', now dance music, proved too much, a factor in The Housemartins 1988 split and Norman became a remixer.



You either liked the Housemartins and the The Smiths or you liked black music and never the twain met.



'It was heresy!' he insists, 'You either liked the Housemartins and the The Smiths or you liked black music and never the twain met. Morrissey sang 'Hang The DJ' and there were letters to the NME threatening to actually do it to me.'
But Cook found freedom, forming Beats International who had an unlikely Number one with
Dub Be Good To Me
. Then, with Ashley Slater as Freakpower, had a Levi advert fuelled hit with
Tune In, Turn On, Cop Out
. Simultaneously, he released house records under the name Pizzaman, also having success with the underground Mighty Dub Katz.
But in 1996, a new incarnation swamped the rest :'I got bored with House, it was stuck in a rut and I was experimenting with going back to hip hop,' Cook explains of Big Beat, the musical style he defined as Fatboy Slim, 'Lindy Layton (Beats International vocalist) took me to The Social in London where I found the rest of my gang.
'It wasn't called Big Beat for ages, it was Brit Hop or Trip-no, but we were of the same ilk.  It was a very close-knit gang with the Chemical Brothers, Death In Vegas, Monkey Mafia, Bentley Rhythm Ace, FC Kahuna.  We were breaking rules and feeding off each other, it was a very productive time.
'We started the Big Beat Boutique in Brighton so I didn't have to drive up to London.  Big Beat got it's name from there, that's really cool if you think how house came from the Warehouse club in Chicago, garage came from the Paradise Garage.
'The formula was great - take the best bits out of all the music you've grown up with - the Beatles, punk, rap and acid house - and you have an attractive and accessible package. Cynical journalists were saying: "Norman's making dance music for people who don't like dance music." I took that as a compliment. It's now acceptable to mix those different genres.  It was like a musical civil rights movement. Now dance people can sit at the front of the bus!'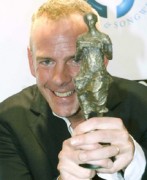 Fatboy escaped the clubs and sank into public consciousness.  Rockafeller Skank's 'Funk soul brother' refrain set up residence in the nation's head, then Praise You went to Number  one in 1998.  Pre-Housemartins, Cook had DJ'd four nights a week and worked two days in a Brighton record shop and still couldn't pay the rent.  Now there was no hiding behind pseudonyms, he was a superstar DJ. Plus, he and Ball married in 1999 and were suddenly tabloid fixtures.

'It got scary. Zoe announced our engagement on her Radio 1 show and within 10 minutes the press were outside my door.  I wasn't even awake. That week I knocked Robbie Williams off Number one in the album chart and got a BRIT.  Any semblance of me being low key was gone.'

Cook has been critical of superstar DJ-dom despite reaping the rewards: 'we need to remember that it's not showbiz, it's just somebody playing records in a club' he said in 2000. Now, having played in front of up to 250,000 punters at a time, (particularly at two Brighton Big Beach Boutique spectaculars) he is less repentant. 'The gig we did in Rio, the two in Brighton, they wouldn't have happened without the cult of the DJ. It is absurd but when you're in the middle of it, you don't say: "no, I don't want to fly business class to all my gigs, stop giving me that money"!'

Cook, already 14 years into pop stardom when Fatboy hit big, had also learned a useful lesson in managing fame.  After 1998 album You've Come A Long Way, Baby went into the stratosphere on both sides of the Atlantic, Cook deliberately toned down 2000's Halfway Between The Gutter And The Stars. 'I was trying not to be so radio friendly,' he admits, 'I'm much happier at Number nine in the charts than at Number one because you're still top ten but it's a lot less work and stress.'

Yet he admits to being populist. 'It's only semi-conscious,' he says, 'I have an ear for the catchy, even when I try and do dark, angry music.  I'm definitely the Paul McCartney, not the John Lennon type. Like Rockafeller Skank broke every musical rule in the book  – no real instruments, made out of five other very different records, it slowed down and was very repetitive, but that hook sold it.  It was a pop record but I wasn't trying to be commercial.'

Cook is working on his next album, which, he says, 'You wouldn't play in a club.'  He is older, married with a son and cannot pretend to be hip with the kids.  Fortunately, he has a real foundation to fall back on. 'Now my talents as a musician are more pertinent.  I'm a dad, I don't go to clubs for fun anymore.'

From David Byrne to Bootsy Collins he has already worked with his musical heroes and cites film directors like the Cohen Brothers or Spike Jonze as suitable new collaborators.  His ambition is to score a film.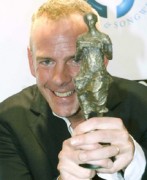 But his house décor alone is an indication that he has never fallen out of love with dance music. 'Everyone's waiting for the next injection,' he says of the genre, 'we're looking for one person to go "this is boring, let's kick this into it and deconstruct it this way."

'I'm still hoping it'll be me,' he smiles, 'I'm looking for the new sound.'